Downtown: Rising from the decay of neglect

---
By the early 1980s, downtown Baton Rouge had been all but abandoned. State government had expanded to suburban office buildings, along with other private businesses and retailers, and the city's historic center was just a shadow of its former self.
In the 35 years since, downtown has been completely transformed in a rebirth that has been nothing short of amazing. Through the creation of the Downtown Development District and a comprehensive planning process that laid out a road map for the future of downtown, the area has become a New Urbanist's vision for a neighborhood where Baton Rougeans can live, work and play 24/7.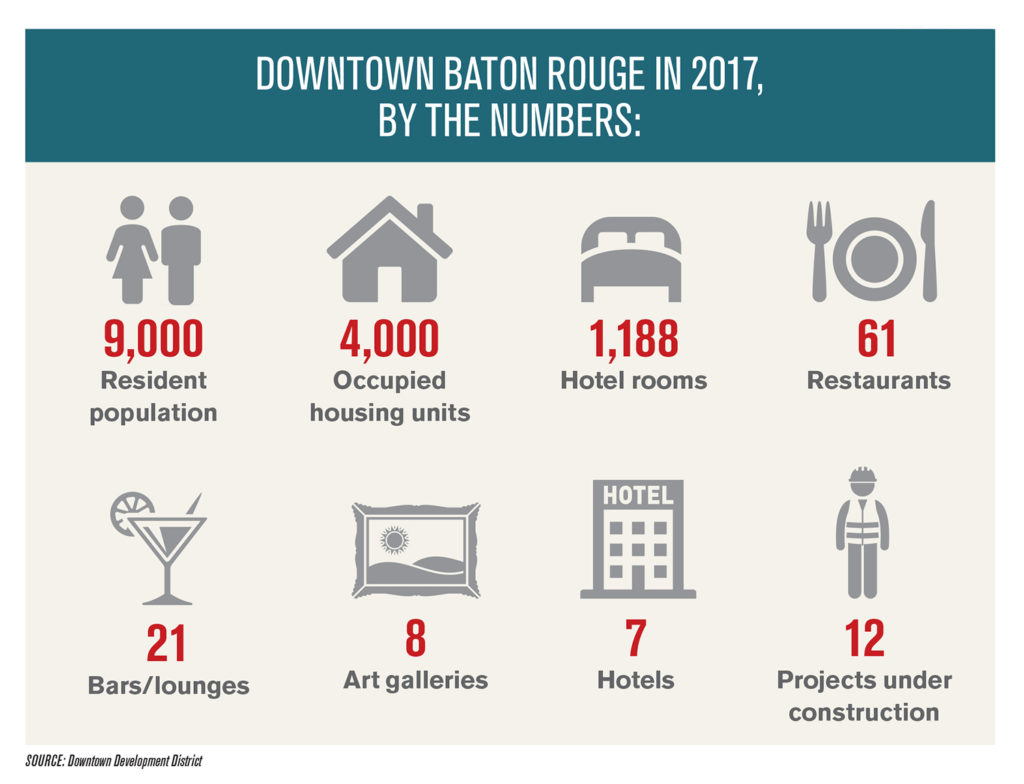 Today, state government has returned to downtown, along with new office buildings, apartment complexes, hotels, restaurants, art and entertainment venues, green spaces—and even a few retailers.
"When I think about how far we've come since the 1980s, I'm just amazed," says DDD Executive Director Davis Rhorer, who celebrates his 30th anniversary in 2017 along with the organization itself. "I'm also as fired up now as I was then. It has been a journey, but one that we really fought hard to adhere to—and it's working."
Here's a look at some of the milestones in the redevelopment of downtown since 1982.

(Click to enlarge image)