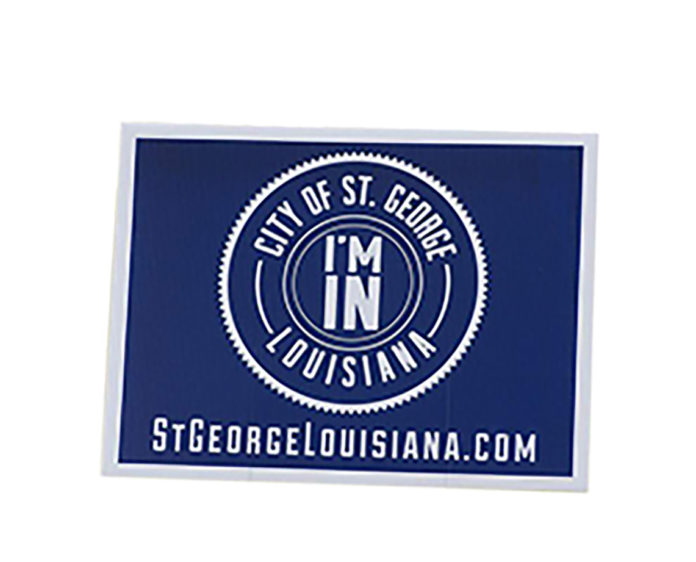 While no visible signs of any organized campaign to combat the city of St. George incorporation effort have yet emerged, Mayor Sharon Weston Broome is beginning to pull together various groups and individuals opposed to St. George and formulate an opposition strategy.
At a City Hall gathering on June 13, Broome met with leaders of Better Together, One Baton Rouge, and Together Baton Rouge, among others, to put together the first steps of an action plan as well as brainstorm potential fundraising sources for a media campaign, according to those who attended the meeting.
"We didn't map out our entire strategy but we talked about our motives and what the next steps should be," says M.E. Cormier, who heads the community group Better Together.
Aside from the usual incorporation critics, also present at the meeting was businessman Richard Lipsey, who plans to play an active, albeit independent, role opposing St. George, along with his hired consultant, John Mathis. Mathis is a little known political operative who reportedly has worked on behalf of several far-right candidates, including Alabama Judge Roy Moore—who lost his bid for U.S. Senate in 2017 after allegations of pedophilia and molestation surfaced against him—and, closer to home, Attorney General Jeff Landry and three-time congressional candidate Rob Maness.
Mathis has been the creative and technical force behind Lipsey's Put Louisiana First blog and social media campaign, which in recent months have taken aim ousted LSU Athletic Director Joe Alleva and, now, LSU President King Alexander.
Lipsey confirms Mathis is working for him on his soon-to-debut anti-St. George website and blog, which has yet to be named. And that has raised some eyebrows in political circles—not only because of Mathis' conservative political affiliations but also because, by his own admission at the June 13 meeting, he signed the St. George petition, according to several people in attendance.
Lipsey says there's no reason to assume Mathis would be pro-St. George merely because he has represented far-right Republican candidates in the past. And anyway, Lipsey says, Mathis is working for him and he is opposed to St. George.
As for why Mathis signed the St. George petition, Lipsey says the consultant wanted to get on the group's mailing list, presumably so he could keep up with the latest developments of the incorporation efforts.
While Cormier is among those who find it disconcerting that Mathis signed the St. George petition, she says last week's meeting was a good first step in coordinating efforts to keep Baton Rouge together and that everyone at the table professes to be working toward the same goal.