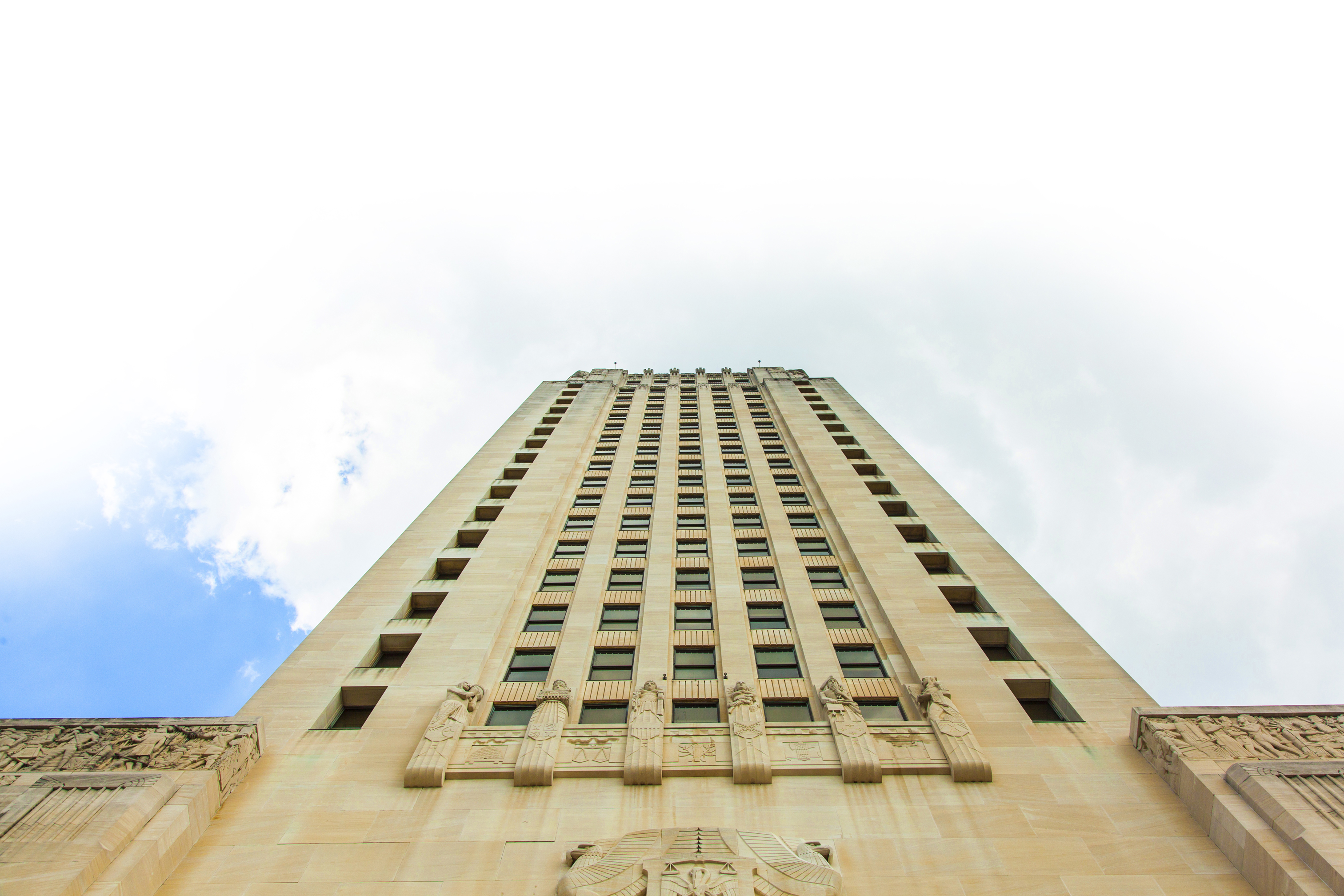 The state Legislative Fiscal Office is expected to announce on Jan. 26 its revised income forecast for the coming fiscal year. Whatever the numbers show, it won't be pretty.
The state budget was already facing a $1.2 billion shortfall on the revenue side when oil prices began their slide to $40 per barrel, less than half what they were when the budget was passed last summer. Now that shortfall exceeds $1.4 billion, and the number is likely to grow.
In anticipation of the blood bath, state department heads are preparing for the worst. Nowhere is this more true than in higher education, which will bear the brunt of the anticipated cuts because its funds are not constitutionally protected—and those cuts could climb upward of $350 million or more, or about $1 million a day.
"It's extremely serious," says Baton Rouge businessman Richard Lipsey, vice chairman of the Louisiana Board of Regents. "It will literally cause either campuses to be closed or huge portions of certain colleges within a university to have to be shut down."
As many as 16 college and university campuses—including the Pennington Biomedical Research Center—could be shuttered, according to Senate President John Alario, who is not prone to using scare tactics.
The veteran lawmaker began his legislative career in the early 1970s and has seen some tough fiscal times. This one, he says, is potentially among the worst.
"When oil prices have fallen in the past, at least we were able to cope by cutting some on the expense side and raising revenues," he says. "But we can't do that now because of the restrictions of the Stelly Plan [which constitutionally prohibits sales tax increases on groceries, prescription drugs and residential utilities]. Besides that, we have a governor who has said no new taxes."
LSU's AgCenter would be particularly hard hit, according to Bill Richardson, vice president for agriculture and dean of the College of Agriculture. He's potentially faced with cutting $22.5 million from his $40 million budget.
"It would decimate what we've been doing here," he says. "We'd have to close 4H programs, parish offices, and the worst part is I've had to cut at least that much over the last seven years."
At a time when Louisiana is on the cusp of an industrial building boom, the state's budget crisis seems somewhat paradoxical. But much of the anticipated activity related to the construction has merely been announced and hasn't trickled down to the state economy yet.
"We're not feeling the effects of all this activity we've been hearing about," says Barry Erwin, president of the Council for a Better Louisiana. "So it's strange because most of us don't feel like we're in a down economy and businesses are doing fine but our state government is in crisis."
Gov. Bobby Jindal's administration isn't expected to announce cuts until sometime next month, and the legislative session doesn't begin until April. That gives lawmakers and administration officials time to try to work something out to lessen the blow.
For now, though, Alario doesn't know what that might be.
"We're trying to put our heads together now to figure out what course of action we can take," he says. "It will take a lot of cooperation between the executive branch and the Legislature."
Editor's Note: This story has been updated from an earlier version to reflect that The Stelly Plan prohibits sales tax increases only on food for home consumption, prescription drugs and residential utilities."