The 2015 Legislative Session: Six lawmakers to watch

JOHN BEL EDWARDS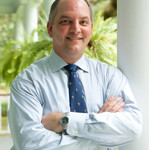 In a Capitol controlled by Republicans, state Rep. John Bel Edwards will find a way to make his voice heard. Edwards, 48, a general practice attorney from Amite, leads the 44-member House Democratic Caucus and is the party's leading candidate for governor.
Two years ago, Edwards played a key role in forging a last-minute deal with House Republicans that directed more money for public education and forced Gov. Bobby Jindal to reduce the amount of one-time money in the state budget.
Edwards expects to play a meaningful role this year as well. "I will have a seat at the table when the time comes for bipartisan consensus," he said.
Critics of the governor's plan to eliminate inventory tax refunds—with the money going to reduce cuts for higher education and public health care—will have to consider the impact of their opposition on funding for LSU, Southern and the state's public hospitals, Edwards says. "Do we want LSU, our flagship university, to be a shell of itself? Do we want to keep hospitals open?"
Running for governor will not distract him from his legislative duties, Edwards says. He will push at least two measures that will be popular with Democratic constituencies.
One bill would allow the state to accept the Medicaid expansion available under the Affordable Care Act, sometimes known as Obamacare —which Jindal rejected. It would give health coverage to more low-income people. The other measure would prohibit the state Board of Elementary and Secondary Education from overriding local school districts that rebuff charter school applications.
KATRINA JACKSON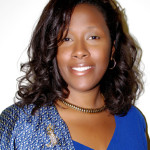 Last year, state Rep. Katrina Jackson hammered away at Gov. Bobby Jindal for his cuts to government programs that help the poor. But in June, she stood behind Jindal at a Baptist church in West Monroe as he signed into law an anti-abortion bill she sponsored.
Jackson, D-Monroe, is completing only her first term, but she is already serving as chair of the Legislative Black Caucus and has shown a knack for working with Republicans on some issues while decrying their positions on others.
She gained an understanding of Capitol politics in her 15 years as a legislative staffer before being elected to the House in 2011.
Divisions between Republicans and Democrats may have put Washington, D.C., into political gridlock, but Jackson exemplifies how the two parties can work together to get things done in Baton Rouge. Two years ago, she and other Democrats worked with House Republicans to force Jindal and the state Senate to make last-minute changes to the state budget to provide more money for public education while reducing the amount of one-time money in the overall state budget.
Compromise is not a dirty word for Jackson, 37, who has a general law practice.
"We don't put on blinders and pretend we don't have differences," Jackson says. "But you use as a starting point your commonality. You try to see their point of view. You work toward compromise knowing you have initial differences."
BRETT GEYMANN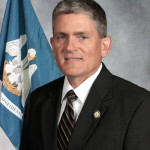 State Rep. Brett Geymann was against Common Core long before it became a cause celebre for conservatives. In 2012, he was one of a handful of Republicans who voted against Gov. Bobby Jindal's revamp of the state's education system— because he thought it would codify the new education standards.
Since then, Jindal has become a Common Core opponent, and his administration will be working with Geymann this legislative session as he leads the fight to repeal the new standards for math and English. Ironically, as the leader of the Fiscal Hawks, Geymann has been battling the Jindal administration during the past three years over its growing reliance on one-time money to patch the state's deficit.
"Working with them on Common Core won't keep me from standing against them on the state budget," Geymann says.
He will work for full repeal of Common Core, he says, because it "is devastating to the K-12 education system. It needs to be brought back to local control."
That message has spread among many conservative families, who see Common Core as a plan by the administration of President Barack Obama to tell schools what they can teach and how. Backers of Common Core note, however, it was developed by the nation's governors and education experts and has widespread support in the business community.
Facing term limits, Geymann, a 53-year-old Republican pipe salesman from Lake Charles, says he has no plans to run for office again.
ROBERT ADLEY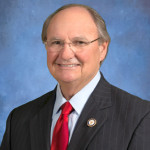 State Sen. Robert Adley is in his 28th and final year as a state legislator. He is not going out with a whimper.
That's not a surprise to anyone who knows Adley, a combative Vietnam-era Marine who seems to be in the middle of big policy battles every year.
In 2015, he will fight to channel more money for maintaining the state's unkempt roads and bridges. Almost single-handedly, Adley, R-Benton, has put the issue on the state's agenda by hammering away at the problem through his perch as chairman of the Transportation, Highways and Public Works Committee.
Adley quickly runs through the arithmetic. The state collects $717 million a year in fuel taxes and vehicle licenses. Of that, only $26 million goes for maintaining the state's roads and bridges.
"Everyone can see clearly what the problem is," Adley says. "I don't care how many tax credits and incentives we have if the state cannot provide the infrastructure to allow businesses to move their products."
Adley wants to boost the $26 million roads/bridges budget to $70 million, which he said will trigger matching funds from the federal government that will produce a total of $450 million a year for roads, bridges, ports and airports. He says the current maintenance backlog is more than $11 billion, according to the state Department of Transportation and Development.
To get to $70 million, Adley wants to take $44 million of the fuel taxes and vehicle licenses that go each year to local governments and the Louisiana State Police. "When you're broke, you can't give away what you don't have," he says.
Adley, who is 67, pauses and adds, "I've got this session left. I don't want to leave with the job undone."
STEVE CARTER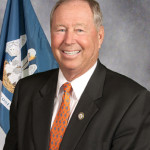 For the past three years, state Rep. Steve Carter has handled a series of political hot potatoes as chairman of the House Education Committee. This year will be no different.
Carter, R-Baton Rouge, expects controversial proposals that would make the TOPS free scholarship program less generous and give the state's colleges and universities greater authority to increase tuition. But, as in 2014, the biggest fireworks will come over efforts to repeal the Common Core standards for English and math that the state has adopted.
"I guess I'll be on the hot seat again," he says.
Gov. Bobby Jindal reversed his previous support of Common Core last year at a time of growing conservative antagonism to the standards. So did Sen. David Vitter, R-La.
But not Carter, who remains a committed supporter. "I feel like the direction we're going with Common Core is the way to go," Carter says. "Louisiana has been struggling with education, and we need to see where we are within the state, nationally and globally."
Carter's committee defeated a bill last year that would have rolled back the standards. "I haven't found anyone [on the panel] who will change his mind," he says. "The speaker [state Rep. Chuck Kleckley] is supportive of our efforts."
Carter was the head tennis coach at LSU and associate athletic director and also ran a tennis camp. At 71, he now works as a full-time legislator. He expects to win re-election this year and hopes to become speaker in 2016 when he begins what will be his final term.
ALAN SEABAUGH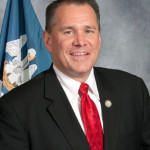 For the past two years, state Rep. Alan Seabaugh has tried to get the Legislature to prohibit the government from automatically deducting union dues from the paychecks of public employees. Seabaugh's measure narrowly died each time in the House Labor and Industrial Relations Committee.
Seabaugh, R-Shreveport, will be back again this year and thinks he will be successful this time. In 2013, his bill lost by a vote in the committee. In 2014, it lost on a tie vote. The panel has a new chairman, state Rep. Alfred Williams, D-Baton Rouge, after state Rep. Herbert Dixon resigned from the House for health reasons. Williams had already been on the committee.
"If Dixon is not replaced, and assuming nobody changes their position, it should pass by a vote," Seabaugh says. "Once it gets out of committee, I think it will be fine on the House floor and in the Senate."
Seabaugh, 47, a private attorney who defends insurance companies, says the bill is needed because "taxpayers are paying the salaries of [government] people to collect money for the unions, which use the money for political purposes." Seabaugh noted that only a portion of the union dues is actually used for political campaigns.
The Louisiana Association for Business and Industry strongly supports the bill, while public employee unions oppose it.
The 2014 version of Seabaugh's bill exempted police and fire unions from the payroll deduction ban.
"I did that to get votes," he says of the exemption. "I don't think anybody should be allowed to it. But I'd rather get a little bit of what I'm trying to do than go off the cliff waving the battle flag and getting nothing."
Related stories: