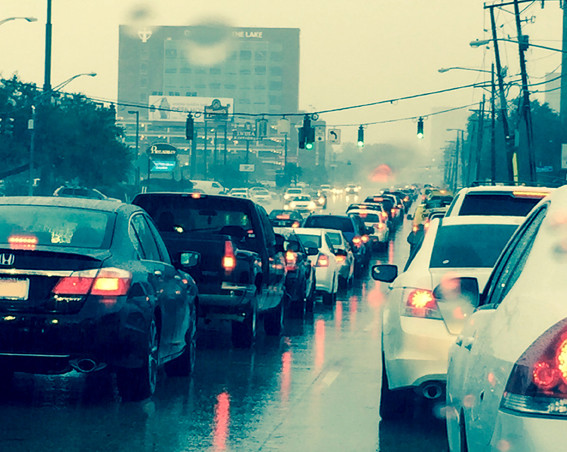 A timeline is beginning to take shape for the MovEBR roads tax plan approved by voters on Saturday, and the first objective will be hiring a program manager.
A Request for Qualifications has been drafted and is expected to be advertised next week, says Transportation and Drainage Director Fred Raiford. Interested firms will have 30 days to submit proposals, which will then be reviewed by a selection committee, which includes Raiford.
Once a program manager is selected, officials will negotiate a fee on a year-by-year basis, he says. The program manager and agreed-upon fee will require Metro Council approval. Raiford hopes to introduce the measure to the council in January and, if all goes well, have it approved by February.
With the program manager in place, the administration can then finalize a priority list for the more than 70 road improvement projects included in MovEBR. Raiford and Mayor Sharon Weston Broome have already begun establishing criteria, such as traffic counts and safety issues, for determining which road projects will be bid out first.
Some projects have already begun—such as unfinished Green Light Plan roads that were rolled into MovEBR—and are expected to be placed on the priority list and expedited, Raiford says, although he can't say for certain until the program manager is on board.
"The funds and projects from Green Light will be moved into MovEBR, and my goal is to get them done," he says.
Raiford promises the entire process, from program manager selection to determining the project priority list, will be transparent and open to public input.
"We will get all information out to the public so there's a chance to comment," he says. "Everything we do, people will get tired of saying, 'Here comes Fred Raiford. He's having another meeting.'"
It will be several months before construction begins, though. The MovEBR half-cent sales tax will not be collected until April 1, and then it would take another few months before the bonds are issued, Raiford says, adding he is meeting with bond attorneys soon to nail down timing and other details.
For Broome, a critical component of MovEBR moving forward will be the opportunities it provides for economic growth, which is something she stressed when pitching the tax to voters. It's also an opportunity for the mayor to follow through on promises she's made to have more small- and minority-owned businesses participate in city-parish contract work.
"When we went out to campaign, one talking point was that this $912 million program has the ability to create 3,000 jobs," Broome says. "It's important to me as we move forward to continue to carve out a path for small business enterprises to participate in this work."