Publisher: Metro Council is the disaster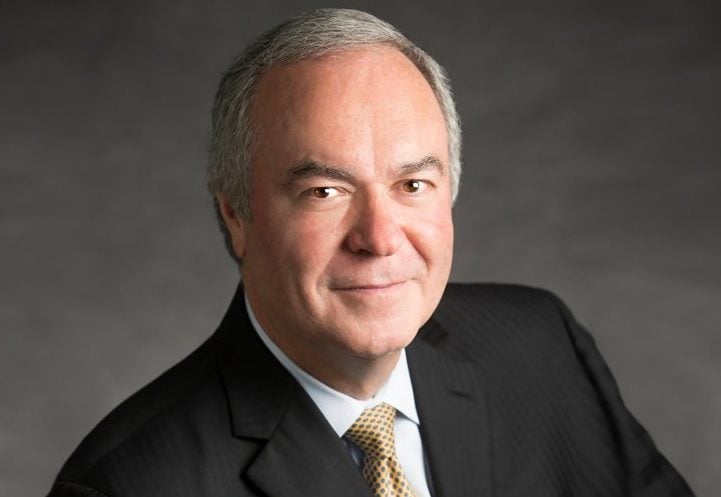 ---
This column has been revised since its original publication to clarify the status of a Board of Ethics investigation into the East Baton Rouge Council on Aging. But as of the writing of this column, the District Attorney has yet to issue a finding on the matter.
Our airport needed a highly qualified new director to ensure the civic and economic development missions of this crucial community asset are met. Instead, we've gotten lots of politics from a dysfunctional Metro Council.
As The Advocate reported last week, Mayor Pro Tem Scott Wilson said, "This search has been a disaster. I don't want this to keep going on. We're spinning our tires and not getting anywhere." So, Scott, what do you say we just put it in "park" and give up on finding the top talent to run our airport? The truth is our Metro Council is the disaster.
Wilson implied that few good candidates would apply if the committee continued the search for another 30 days because, "They've seen this joke."
The last candidate of the three previous finalists withdrew his name and said the process had become a "political nightmare." Who is to blame for all this?
It seems the Nov. 14 council meeting was mostly about accepting the status quo and letting the second interim director have the job—and moving on. I have never met interim director Mike Edwards and he could do a fine job, despite not making the list of three finalists. Some on the Airport Commission and even Metro Council members on the search committee—who ended up voting for him—had expressed concerns over his experience. But something changed their vote.
The fact our Metro Council would even get to this point and then settle on this conclusion two years after Director Anthony Marino stepped down, points to bigger issues. Ones that Executive Editor JR Ball referred to in his recent column ("It's a matter of trust … and leadership," Oct. 23): leadership and trust.
Ball quoted Chris Thompson of the Fund for Our Economic Future, declaring, "Collaboration moves at the speed of trust." Ball wrote: "Therein lies the root cause to all that ails Baton Rouge: We simply do not trust one another."
The airport is an important facility for residents, tourists and business. So when longtime director Marino stepped down, Councilman Trae Welch, who is on the Airport Commission, said there would be a national search. A year later none had been conducted, and Welch began a push to simply name interim director Ralph Hennessey to the position. How can we trust Welch when he didn't keep his word? But why didn't the other Airport Commissioners demand a search? Or why didn't Mayor Sharon Weston Broome or Wilson demand the search begin for this important position? Where was the leadership?
Wilson was complaining about the two-year disaster, but it had reached this point under his watch as mayor pro tem. Suddenly, it was important to take action. Mr. Wilson, that time has long passed.
When three finalists finally came to the Metro Council from the search committee, it was a fiasco—and all three ended up withdrawing. No leadership. No trust.
Those elements should have come from the mayor pro tem and the mayor to conclude the search and a hire. We even had council members who didn't show up for votes and others who made everything about "race." We come back to trust and leadership.
Ball asked in his column, "How have other cities overcome such strife?" David Osborne, author of Reinventing Government, told him, "A city must have strong leaders capable of expressing a vision, bridging the divides and getting people to come together in a spirit of collaboration." Did we have that for these past two years during this process?
Ball states, "Baton Rouge is a place with a habit of electing and hiring No. 2s to fill No. 1 positions." After Marino left, the No. 2 became the interim No. 1, and the No. 3 (Edwards), became the No. 2. Hennessey left, so the No. 2 (Edwards), who used to be the No. 3, became the interim No. 1. After last week's vote, our Metro Council—which is the real disaster—made the former No. 3 the permanent No. 1. Now is that leadership we can trust?
Hold them accountable
Sometimes it seems if a situation drags on long enough the public will forget, and certain issues or people will just fade away. But that shouldn't happen. There needs to be a conclusion and report to the public so citizens know where everyone stands.
Some local cases are still up in the air with no conclusions—and we deserve one:
District Judge Mike Erwin and the complaint against him for allegedly using the N-word at a local bar filed with the Louisiana Judiciary Commission
Tasha Clark-Amar and the Council on Aging for allegations of violating election laws and using public money and staff for a private campaign to pass a tax. The Legislative Auditor's report was sent to the Louisiana Board of Ethics and the district attorney. The Ethics Board closed its file in February of 2017 after the council corrected its campaign finance reports, but the district attorney has yet to issue a finding.
Ben Arceneaux, a West Baton Rouge deputy, going before a grand jury for his alleged actions with women he stopped—and also WBR Sheriff Mike Cazes who did little to investigate until WBRZ reported on these allegations.
Connie Bernard, EBR School Board member, whose video tirade and confrontation with teens in a local home went viral, and who was issued a summons by a deputy sheriff. She stepped down as vice president of the board, but remains as a member, despite calls for her to resign.
Yuseff Hamadeh, a Baton Rouge city police officer, who was fired after an internal investigation found no evidence to support the officer's version of the events. The officer claimed he fired at a suspect after the suspect fired at him. Witnesses claim only hearing one shot, and the motorist said he was not armed. What will happen next?
No more 'publicity'
We often like it when our community or region gets positive national attention. It can give us a sense of pride and be good for our brand and for business. Often it comes with a former resident being in the news and their hometown being mentioned or known. But I guess it is all depends on what "news" those people are creating and how each of us views it.
We might be proud—or embarrassed. For me personally, a few of the recent locals in the news were an embarrassment. I am sure others will feel different. Those include:
Stormy Daniels. Need I say more?
Eric Reid. Now with the Carolina Panthers and back on a knee during the national anthem.
Don Lemon. The CNN host who recently said, "The biggest terror threat in this country is white men."
And two groups I would add to this list who got thanked by socialist Sen. Bernie Sanders on his Facebook page: The East Baton Rouge Federation of Teachers and the East Baton Rouge Association of Educators, for voting to walk out and shut down schools to protest a tax exemption for ExxonMobil.
Please, no more of this "publicity" for Baton Rouge.
Joy, stick to gossip
Joy Bayhar, a host on daytime TV's "The View," was speaking with guest Matthew Dowd of ABC news. He says, "Democrats won the total (combined) vote by 8 million but lose the Senate in red states." Bayhar jumps in, "Because of gerrymandering."
Dowd points out, "Well, that's part of the constitution. You can't gerrymander states, just districts." That is sad, Joy.