---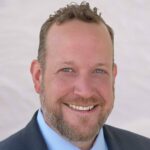 Based on recent voting trends and the historic advantages of incumbency, the members of Louisiana's U.S. House delegation will likely coast to re-election this fall. The incumbents, after all, already have just about everything they need to win their races, from public exposure and campaign money to access to power.
Nonetheless, our incumbents will still have a few reasons to sweat as this year's election results are tabulated nationally. That's because their political fates are tied firmly to the fortunes of their parties.
A rising GOP tide in Congress next term, for instance, would lift many Louisiana boats in the House, where all but one of our elected members are Republican.
The situation is most pronounced for House Minority Whip Steve Scalise of Jefferson Parish. Should Republicans gain control of the House this fall, Scalise would be positioned to advance in the leadership, either up to majority leader or maybe even speaker. 
California Congressman Kevin McCarthy, the current House minority leader, would typically be positioned for the speakership, but a few controversies have crossed his path in recent weeks. Most notably, a forthcoming book, "This Will Not Pass," suggests McCarthy entertained the idea of recommending resignation to former President Donald Trump in January 2021. 
This news about McCarthy, which was not well received by the pro-Trump faction of the party, has boosted Scalise's stock. It's unclear, however, how much McCarthy's recent headaches could influence his re-election bid back home.  
In related jockeying, Acadiana Congressman Clay Higgins has been quietly (and not-so-quietly) making a push to become the lead Republican on the House Homeland Security Committee. In an interview, Higgins, who is currently second in the line of seniority, said the battle for the top spot will be competitive.
"We're pursuing it and gradually meeting with colleagues," said Higgins. "I'm meeting with a whole lot of folks. This would be a natural transition for me. From day one, I knew Homeland Security would be the best place to utilize my talents and skillset. I'm a cop and an investigator, and I'm good at it." 
Members of the Freedom Caucus would like to see the House leadership select one of their own, like Higgins, for the post—except Higgins isn't the only Caucus member gunning for the chair. Congressmen Scott Perry of Pennsylvania and Dan Bishop of North Carolina are said to be interested, as is Congressman Michael Guest of Mississippi, who isn't a member of the Caucus. 
New York Congressman John Katko holds the senior GOP seat on the committee now, but recently announced his retirement. The selection of his replacement is viewed as a test for how much House leadership wants to give the Freedom Caucus in terms of influence. The ultimate decision will be made by the House Republican Steering Committee, which isn't always influenced by seniority and other traditional measures. 
Again, should Republicans gain a majority in the House this fall, Higgins or whoever gets the homeland security nod would probably be in line to become the chairman next term. 
Similar scenarios are playing out across the entire delegation. Shreveport Congressman Mike Johnson is presently the vice chairman of the House Republican Caucus and has the momentum to go higher. Baton Rouge Congressman Garret Graves is the Aviation Subcommittee's ranking member right now, and he could make a bid next term to become transportation chairman.
As for our delegation's newest members—Congresswoman Julia Letlow of Start and Congressman Troy Carter of New Orleans—they're just as eager to learn the next partisan makeup of Congress as anyone else.
Letlow, a Republican like most of the rest of the delegation, is working to carve out a niche on the agriculture committee. Carter, meanwhile, faces a different set of circumstances as the delegation's only Democrat. 
Carter currently enjoys unique access to Democratic allies in the House leadership, but that could all vanish if his party loses control in the upcoming midterm elections. Should Democrats maintain a majority share in the House, Carter could continue to develop his alliances and maybe make his own moves on the transportation committee.  
"Maybe," of course, is the keyword to remember because there's very little voters in Louisiana can do about these potential leadership moves. Why? Because gavels and chairmanships meant for Louisiana are going to turn on the partisan voting trends of other states this year. 
Jeremy Alford publishes LaPolitics Weekly, a newsletter on Louisiana politics, at LaPolitics.com. Follow him on Twitter, or on Facebook. He can be reached at JJA@LaPolitics.com.