Former Tiger Rohan Davey confirms his family named in Funes criminal case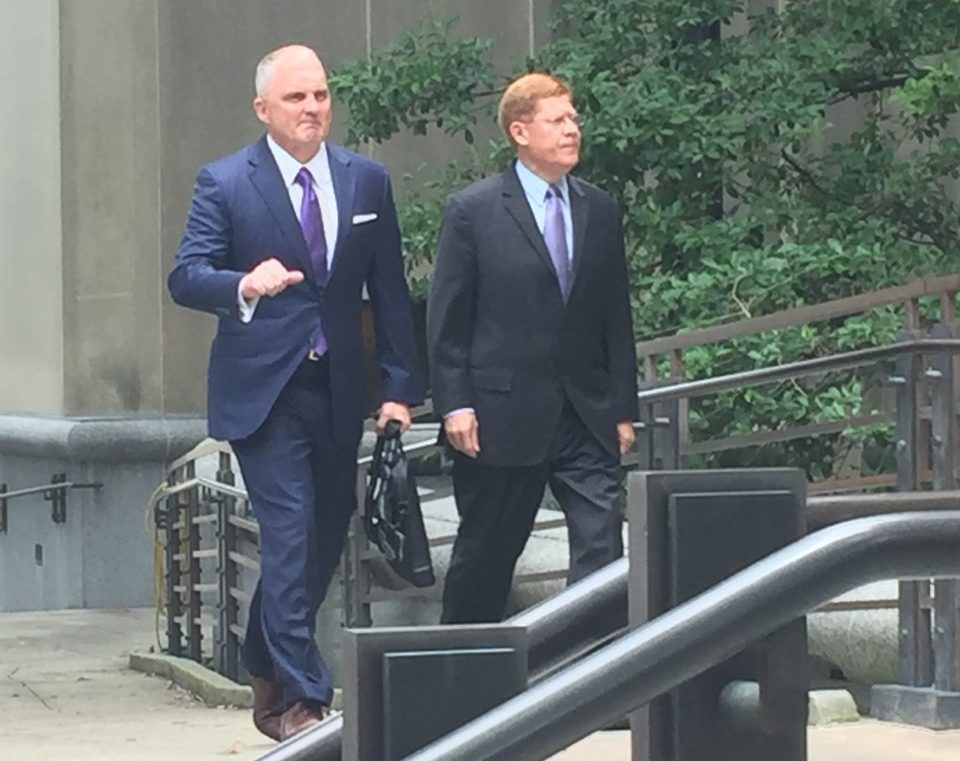 Former LSU quarterback Rohan Davey confirmed today that his mother and sister are the Florida-based "Individuals A and B" referred to in federal court documents charging John Paul Funes, the former chief fundraiser for the Our Lady of the Lake hospital system, with stealing  $550,000 from the OLOL Foundation.
Funes is expected to appear Thursday morning in U.S Court for the Middle District and plead guilty to wire fraud and money laundering in connection with the alleged embezzlement scheme, which the hospital first announced last November.
According to court documents, part of Funes' alleged scheme involved filling out fraudulent payment vouchers—which required no approval from his supervisors at OLOL— for charter flights, cash and gift cards he said were intended to pay for medical care and expenses for Children's Hospital patients.
At least some of that money, however, went to "Individual A and Individual A's daughter, Individual B," according to court documents, which state the two individuals collectively received 18 checks from Funes totaling $107,000, some $63,000 of which they later "funneled back" to Funes. An important note: Davey was no longer a student-athlete at LSU when Funes began working at OLOL, meaning any checks issued would have come after his collegiate career ended.
Davey, reached this morning by phone, says he is aware of the allegations but doesn't have any details about why Funes sent the money to his mother and sister or why they returned more than half of it. He also couldn't say whether federal investigators have interviewed his mother and sister, who were not charged in connection with the scheme and do not have an attorney representing them in the matter. Two other sources familiar with the criminal investigation confirmed to Daily Report the identities of individuals A and B.
Davey—a standout for the Tigers from 1998-2001 before earning two Super Bowl rings as a backup to Tom Brady with the New England Patriots—says he and Funes have been good friends for many years, though the two have not spoken "in a while." Court documents say Funes had "a close relationship with the family" of Individuals A and B.
Funes' attorney, Walt Green, did not return a call seeking comment.
LSU also declines to speak to the allegations specifically, though LSU Senior Associate Athletic Director Robert Munson says in a statement: "LSU was made aware of specific allegations by OLOL officials in late 2018 and made that information immediately available to the NCAA. As this is an ongoing inquiry, LSU will have no further comment."
The NCAA did not respond to a request seeking comment.
OLOL says in a statement that it notified LSU last fall of "two questionable issues," adding "everyone has concluded and (Funes) has admitted that he acted independently. …  Since we are not involved and the outcome does not impact our operations, we will not have any further details or comments on this issue. We will continue to cooperate fully with law enforcement and anyone else impacted by Mr. Funes' crimes."
Davey was an exceptional player during his LSU career, saving the Tigers from going winless in the SEC during the 1999 season with a victory against Arkansas. Later, under coach Nick Saban, he passed for a school-record 528 yards in a victory against Alabama and two months later threw for 444 yards in a Sugar Bowl win over Illinois—capping LSU's first SEC title in 13 years. He also set the LSU career record for passing yards in a season, which still stands.
In the NFL, he spent three seasons with the New England Patriots and one with the Arizona Cardinals. He now lives in the Baton Rouge area and works with a company selling concrete.
Editor's note: This story has been updated since its original publication to show that Funes is expected to be in court on Thursday, June 20, not Wednesday, June 19. Daily Report regrets the error.