---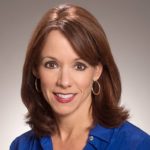 Among the many lessons of Hurricane Ida, and recent events related to it, is that the government isn't doing a very good job regulating the entities that do business in the state, writes Business Report Editor Stephanie Riegel in her latest opinion piece. 
Take the Louisiana Department of Health, which signed off on nursing home owner Bob Dean's plans to evacuate nearly 850 residents of his facilities to a warehouse in Tangipahoa Parish on the eve of the storm. Conditions in the facilities were so bad, according to one of many lawsuits since filed against Dean and LDH, that employees have been haunted in their sleep by the sights, sounds and smells of human suffering.
While LDH regulators, to be fair, were onto the problems at the warehouse within 48 hours of the storm, eventually evacuating the residents and revoking Dean's licenses, the bigger question is: How was this guy in the nursing home business at all? 
Meanwhile, over at the Louisiana Department of Environmental Quality, regulators shrugged as Shell continued to "flare" at its Norco facility more than one month after the storm. 
No one has said what toxins, specifically, are being released into the air of the small St. Charles Parish community, much less in what quantities. The EPA is supposedly monitoring air quality, but it hasn't released any information to residents. 
And, of course, there's been plenty of post-Ida finger-pointing over why Louisiana's power grid failed so miserably during the storm.
How much do campaign contributions from big businesses and wealthy individuals factor into the way contracts are negotiated and regulatory decisions are made? Is anyone looking out for citizens' interests, and do they even care? Read Riegel's full column.