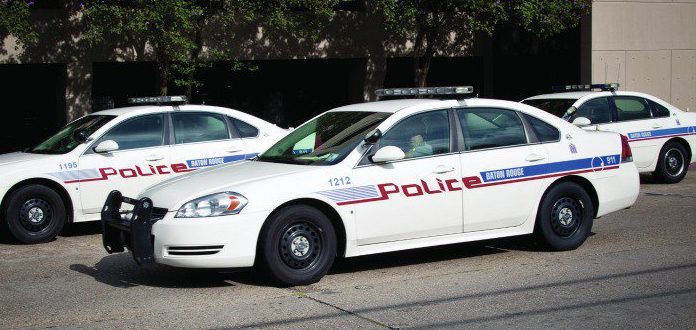 Base pay for Baton Rouge police officers is about 29%—or $11,000—less than the regional average of peer agencies, according to the police pay study released today, which estimates it would cost the city-parish some $21 million annually to offset the disparity.
Where that money might come from is unclear, though Mayor Sharon Weston Broome and BRPD Chief Murphy Paul—who requested the pay study a year ago—have begun pursuing cost-saving initiatives, such overtime reforms, within the department.  
"The way to start is by looking at our own house, ways we can be more responsible and accountable," Paul says. "It's not going to get me to $21 million, but when we look at the numbers, we will see the savings."
Baton Rouge officers' minimum pay is $38,979, while the regional average minimum is $50,173, according to the study. Other BRPD position salaries also fall well below the regional average. Sergeants' base pay is 40% less than the regional average.
The pay study, conducted by SSA Consultants, recommends the city-parish raise all BRPD position salaries to the market average, bringing minimum officer pay to $50,173. The proposal would cost a total of $21.4 million when including retirement and other benefits.  
The study also addresses overtime hours, recommending the department establish policies for appropriate use of overtime and extra duty.
Most officers use overtime appropriately, but "a number are working over 1,000 extra hours per year," according to the study. Researchers suggest evaluating how overtime is distributed, specifically mandatory overtime, which is eligible for retirement consideration.
BRPD has already started taking steps to rein in overtime expenses, Paul says, such as eliminating overtime designated for the Siegen Lane area due to low call volume. The agency has also begun reassigning on-duty officers when needed rather than calling in overtime officers.
Other study recommendations include conducting a market-based compensation review every three years, investing in BRPD vehicle maintenance, evaluating the department's "compensation philosophy" and monitoring causes of turnover.
Broome says her administration is working with hired consultants, who are currently working on a city-parish efficiency study, to identify cost savings within BRPD and provide additional funding for police salaries.
"The results of the BRPD pay study indicate a significant pay disparity when compared to peer police forces," Broome says in a statement. "Our efficiency experts are currently analyzing BRPD operations to identify cost savings and to ensure the department is running as efficiently as possible."
The last time BRPD received a pay hike was in 2015. The agency's current total payroll cost is $49 million for a staff of 644.
Peer agencies researched for market comparison in the study included the New Orleans Police Department, Louisiana State Police, Gonzales Police Department and the East Baton Rouge Sheriff's Office.