Lakes rehabilitation project poised to move forward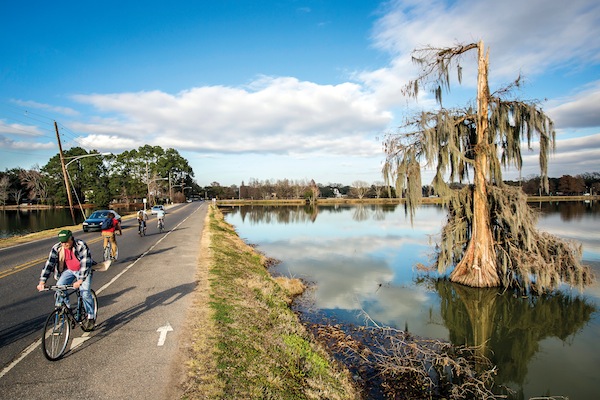 Despite the pandemic, plans are moving forward to rehabilitate the Baton Rouge lakes.
Though details remain sketchy about where, exactly, the project stands and who will pay for it, officials at the LSU Real Estate Facilities Foundation, which is overseeing the project, expect to unveil their blueprint in the coming weeks.
"The LSU REFF and the project management committee are in the process of evaluating all funding that is currently available for the lakes project," says Sara Whittaker, assistant vice president of communications and marketing for the LSU Foundation. "Within the next month, we will finalize and publicly announce a plan for how and when that funding will be used to move the project forward, and that announcement will explain the sources of funding."
Though the pandemic has thrown into question the future of city and state budgets, some of the money previously identified for the lakes project is still available and cannot be used to plug gaps caused by the pandemic, like decreased tax revenues.
BREC, for instance, which owns some of the lakes in the system, has already set aside $5 million for the project. The city-parish also has previously said it has funds from the MovEBR program that can be put toward the project, as well as federal block grant funds that are earmarked specifically for flood control, something the lakes rehabilitation project will address.
Separately, the state's 2021 construction budget contains a $5 million "interagency transfer" for the project that can be tapped this year, though it is not clear from which agency the funds would be transferred. State officials did not return a call seeking clarification.
Still, even with just a fraction on hand of the $50 million it will cost to dredge, restore and enhance the six lake-system, Whittaker says work can move forward on the project in phases, even if that is at a slower pace than originally envisioned when the project was announced in late 2019.
"The pandemic has pushed things back," Whittaker says. "So, when work starts, it will be in phases. People will not see work on all six lakes at the same time."