East Baton Rouge Parish leads state in new coronavirus cases in May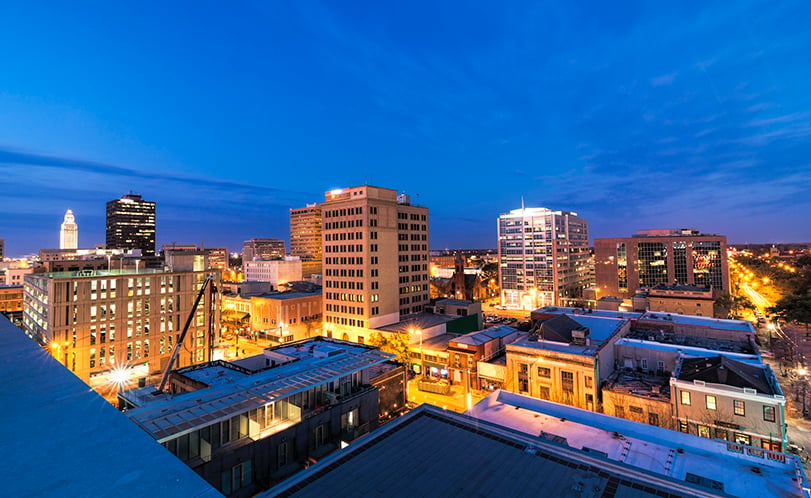 With more than 1,150 positive cases of the novel coronavirus diagnosed since May 1, East Baton Rouge Parish is leading the state in cases diagnosed this month. 
The Baton Rouge figures are roughly twice that of Jefferson Parish and three times more than Orleans Parish, which made national headlines in March and April for its rate of growth. With the state stepping into phase one of reopening last Friday, should Baton Rouge businesses be concerned?
There's a couple of things to keep in mind, says Mark Armstrong, spokesperson for Mayor Sharon Weston Broome. First, testing has ramped up in the parish over the past month, with free and mobile testing sites going online in north Baton Rouge. To date, more than 18,600 tests have been completed for East Baton Rouge Parish, with roughly 17% of those coming back positive. That's less than New Orleans, which has seen more than 18% of its tests return positive. 
"We want everyone to be wearing a mask at this point, to act like they have it," Armstrong says. "Fifty percent of COVID patients are asymptomatic or only experience mild symptoms, so that shows you how important it is to wear masks and practice social distancing."
Furthermore, Baton Rouge's hospital capacity and ventilator use is still "holding steady" and has decreased. Just 26% of ventilators are currently being used in hospitals in Region Two for the Louisiana Department of Health, which includes EBR Parish, while 35% of the region's ICU beds are available. 
Asked if the Broome administration was considering taking steps to restrict business in Baton Rouge, similar to what New Orleans Mayor LaToya Cantrell did last month, should cases continue to rise in the parish, Armstrong says it's important to remember that New Orleans and Baton Rouge are different cities, but that the administration does reserve the right to take steps it deems necessary.
The administration believes in the trajectory outlined by the governor's office for reopening, but is monitoring the local numbers very closely, he says.
"Having another outbreak could cause us to return to some sort of mitigation tactics, but that wouldn't be good for business, the economy or community," Armstrong says. "We're keeping a close eye on it so we can take the steps necessary to protect the health of citizens."