Baton Rouge businesses, entities figuring out how to reopen public restrooms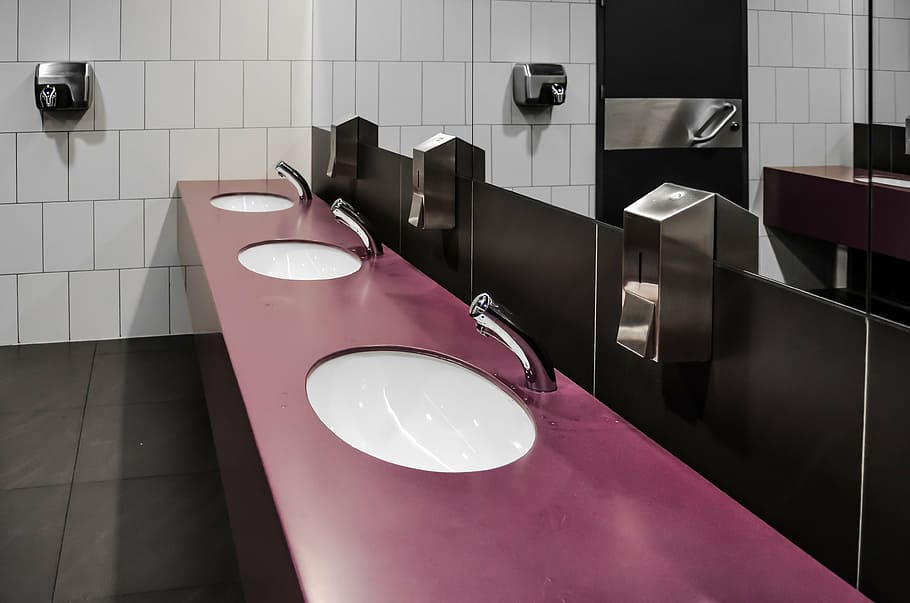 Americans are making it clear that they won't be ready to go out to their favorite destinations until they feel confident about being able to go—to the bathroom, that is, the Washington Post reports. While the same level of concern hasn't yet been voiced in Baton Rouge, business owners are still trying to figure out the best way to reopen a restroom.
The prospect of having to use a public restroom—a tight, intimate and potentially germ-infested space—has presented a hurdle for many business owners, who are beginning to reopen in a time of social distancing, reduced capacity and heightened anxiety about spreading the novel coronavirus.
In Baton Rouge, some malls, restaurants, parks and other businesses have been replacing blow dryers with paper towels, decommissioning urinals that now seem too close together and removing restroom doors to create airport-style, no-touch entrances.
"Our housekeeping team has employees that are focused specifically on our restrooms," says Jacob Wilson, general manager of the Mall of Louisiana, in an emailed statement. "In an effort to encourage social distancing, we have made every other sink and urinal available for use."
The mall has a set of public and family restrooms at its upper and lower levels, all of which have touchless features, including automatic soap dispensers, sinks and hand dryers. They're cleaned every 30 minutes, Wilson says.
McDonald's is also requiring franchisees to clean bathrooms every 30 minutes. However, the cost of retooling a restroom to make it touchless can reach $25,000 or more, and McDonald's is leaving it to franchise owners to foot the bill for $718 automatic sinks and $310 sensor-activated towel dispensers.
Megan Pratt of Valluzzo Companies, which manages 78 McDonald's franchise locations in Louisiana, Mississippi and Alabama, declined to immediately comment on the issue, deferring to the corporate office, which could not be reached for comment before this afternoon's deadline.
While outdoor venues might seem to be the easiest to reopen, visitors still eventually need to use the restroom, so managers of such spaces are also focusing on how to relieve fears. 
BREC, for example, reopened its 12 community parks throughout the parish on Monday, as well as their bathrooms, all of which have dedicated staff assigned to regularly clean them.
"Being closed for a while allowed us time to stock up on the types of things we would need—cleaning supplies, toilet paper, paper towels, etc.," says BREC spokesperson Cheryl Michelet. "We put stickers on the bathroom mirrors reminding people to wash their hands for 20 seconds before they leave, but we'll continue to monitor whether any other modifications need to be made after phase one."
Read about what's happening in the rest of the country.