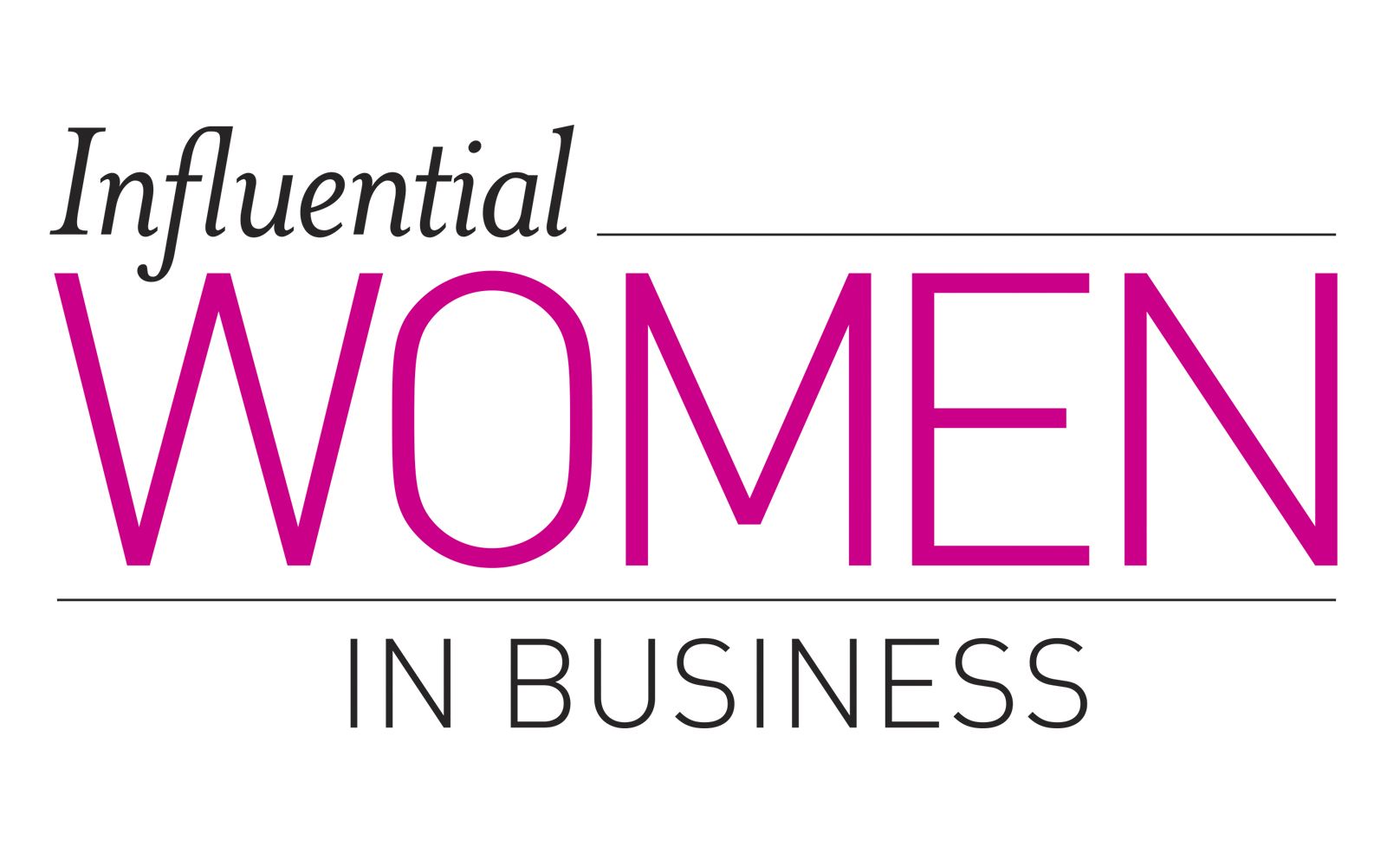 Use Ctrl+F on a PC or Command+F on a Mac to search for a specific name on this list, or use the links below to search for honorees in a particular year.
2023 |
2022 | 2021 | 2020 | 2019 | 2018 |
2017 | 2016 | 2015 | 2014 | 2013 |
2012 | 2011 | 2010 | 2009 | 2008 |
2007 | 2006 | 2005 | 2004 | 2003 |
2002 | 2001 | 2000 | 1999 | 1994 |
1994
Diane Allen, Diane Allen and Associates
Madlyn B. Bagner, State Department of Social Services
Kathleen Babineaux Blanco, lieutenant governor
Mary Kay Brown, Public service for schools
Carolyn Woodfin Carnahan, Woodfin-Pontiac Isuzu
Pat Cheramie, WBRZ-TV
Beth Courtney, LPB
Jackie Ducote, Public Affairs Research Council
Mary Frey Eaton, Metro Council member
Teri Fontenot, Woman's Hospital
Alice Foster, First Lady of Louisiana
Jan Day Gravel, Consultan
Robin Houston, State Department of Labor
Mary Joseph, Attorney
Nanette Noland Kelley, The Powell Group
Catherine "Kitty" Kimball, Supreme Court Justice
Mary Landrieu, U.S. Senate
Linda Lightfoot, The Advocate
Lucy Priddy, Albemarle
Lynn Robertson, Port Allen mayor
Vicki Romero, Woman's Hospital
Christel Slaughter, SSA Consultants
Nona Thelen, United Way
Elizabeth "Boo" Thomas, Mid City Redevelopment Alliance
Sharon Weston, State Representative
1999
Dr. Laura L. Cassidy, doctor
Holly B. Clegg, cookbook author
Gladys Solomon Brown, restaurateur
Gloria Solomon Carter, restaurateur
Diane L. Dixon, financial consultant
Betsy Hooper, La Capitol Federal Credit Union
Chris Russo Love, InRegister
Donna M. Mayeux, public administration consultant
Phyllis Coleman Mouton, Baton Rouge Community College
Janice Harvey Pellar, EMCO
Betty H. Phelps, Gully Phelps McKey
Janice Shiflett, DSK Realtors
Genevieve Stewart, radio talk show host
2000
Jackie Bartkiewicz, Lunar Media
Andrea Clesi, WBRZ-TV
Sally Fowler, Imelda's Fine Shoes
Kathryn Grigsby, Hospice Foundation
Lynn Jelinski, LSU
Connie M. Kyle, C.J. Brown Realtors
Phyllis McLaurin, Bank One
Peggy Robinson, Metropolitan Mutual Mortgage
Kathryn Sullivan, Blue Cross and Blue Shield
2001
Brenda Birkett, Southern University
Sally Clausen, Southeastern Louisiana University
Jan Kasofsky, Capital Area Human Services District
Debra Lazare, Methods Technology
Nancy Roberts, La. Resource Center for Educators
Jacqui Vines, Cox Communications
Linda Ward and Carla Jumonville, San Carlin Couture
2002
Robelyn Abadie, Abadie Financial Services
Madhu Beriwal, IEM Inc.
Patti Fox, Chocollage
Pam Freeman, Bank One Louisiana
Sister Mary Michaeline Green, Catholic schools superintendent
Sibal Holt, Louisiana AFL-CIO
Marge Mackey, Coldwell Banker Mackey
Donna Ryan, Pennington Biomedical Research Center
2003
Renae Conley, Entergy Louisiana
Renee Furr, Lamar Advertising
Bonnie Jackson, Greater Baton Rouge Black Pages
Carol Juban, Juban's Restaurant
Miriam Juban, Juban's Restaurant
Patricia McMurray, Adams and Reese LLP
Kathryn Smith, Advanced Imaging Solutions
Dionne Viator, General Health System
Candace Wright, Postlethwaite & Netterville
2004
Myrtle E.B. Dorsey, Baton Rouge Community College
Susan Ducote, NeuroTherapy Specialists, Inc.
Regina Hamilton, Jones, Walker, Waechter, Poitevent, Carrere & Denegre
Cheri McDaniel, Fireside Antiques
Susan Roland, Fireside Antiques
Ginger Sawyer, Louisiana Association of Business and Industry
Charlene Smith, Mayor of Zachary
Vicki Zimmerman, WAFB Channel 9
2005
Nancy Dougherty, Taylor, Porter, Brooks and Phillips
Roberta Atkinson Guillory, The Red Shoes
Faith Hansbrough, Pediatric Surgery of Louisiana
Toni Forte Hayes, Courtyard Marriott and Chocollage
Katherine King, Kean Miller
Charlotte Placide, East Baton Rouge Parish Public School System
Kristin Welch Wall, Louisiana Workers' Compensation Corp.
Lynn Weill, Mary Bird Perkins Cancer Center
Lela Mae Wilkes, Brown Eagle Group
2006
Laurie Aronson, Lipsey's and Haspel
Vicki Crochet, Taylor Porter
Angele Davis, Department of Culture, Recreation and Tourism
Gayle Jackson, Precision Title of Louisiana
Shelley Ogden Landry, Dimensions in Design
Carolyn Martin, Commercial Properties Development Corporation
Trula Remson, Remson Haley Herpin Architects
Leah Simon, Tsunami
Ann Forte Trappey, Forte and Tablada
2007
Cynthia Bridges, Secretary, Louisiana Department of Revenue
Prem Burns, Assistant district attorney
Melissa Flournoy, CEO, Louisiana Association of Nonprofit Organizations
Donna Fraiche, Attorney, Baker, Donelson, Bearman, Caldwell & Berkowicz
Leslie Herpin Marx, Owner, Leslie Herpin Interior Design
Rose Hudson, CEO, Louisiana Lottery
Amy Strother Gatz, CEO, United Home Care
2008
Coletta Barrett, Our Lady of the Lake Regional Medical Center
Terri Fairburn Borde, Alvin Fairburn & Associates
Linda Perez Clark, Kean Miller/The Grape
Sue Anne Kleinpeter Cox, Kleinpeter Farms Dairy
Mary Garner DeVoe, Keller Williams Realty
Rannah Gray, Rannah Gray Marketing & Communications, Marmillion/Gray Media
Susan Perry Leake, La Capitol Federal Credit Union
Beth Veazey, Alzheimer's Services of the Capital Area
Ann Silverberg Williamson, Department of Social Services
2009
Jacqueline Beauchamp, Co-founder/Chairwoman, Nerjyzed Entertainment
Lynn Bradley, Principal/Co-partner, Bradley-Blewster & Associates
Sandy Breland, Vice president/General manager, WAFB
Sharon Cole, Site director; Dow Chemical Company, Louisiana Operations
Patricia Felder, Owner, Felder's Collision Parts
Crissie Head, Director, LaPorte Sehrt Romig Hand
Donna Nunnally, Owner/Dermatologist, Dermatology & Aesthetic Institute
Terrie Sterling, Chief operating officer, Our Lady of the Lake Regional Medical Center
Cindy Wale, Member, Livingston Parish Council; Vice president/Branch manager, Capital One Bank
2010
Dana Nunez Brown, President, Brown+Danos landdesign
Jerry del Rio, Broker/Owner, Jerry del Rio Real Estate
Joanie Netterville Dubroc, Senior vice president/South Louisiana community banking executive, Regions Bank
Tia Edwards, Deputy executive director, Louisiana Workforce Commission
Maureen Harbourt, Partner, Kean Miller
Suna Adam Knaus, President/Owner, Gulf South Research Corporation
Katherine Martin, Executive director, O'Brien House
Peggy B. Scott, Executive vice president/COO/CFO, Blue Cross and Blue Shield of Louisiana
Elizabeth Treppendahl, Vice president, Wright & Percy Insurance
2011
Stephanie Anderson, Senior vice president of finance and administration/Chief financial officer, Woman's Hospital
Sherrie Despino, President/CEO, Ascension Chamber of Commerce
Renea Duffin, Vice president, cancer programs; Mary Bird Perkins Cancer Center
Gina Dugas, Chief financial officer, LSU Foundation
Ashley Fox-Smith, Owner/Associate publisher, Country Roads Magazine
Kathi Gill, President/CEO, Neighbors Federal Credit Union
Alice Miller, Chief financial officer, Kean Miller
Karen Profita, President/CEO, Capital Area United Way
Deborah Sternberg, Executive vice president, Starmount Life Insurance/AlwaysCare Benefits
Patricia Brignac Talbot, Owner/President, Baton Rouge Duplicating Products
2012
Barbara Auten, Alzheimer's Services of the Capital Area
Shelly Dick, attorney
Kay Goodwyn, president & CEO, Roco Rescue
Jamie Haeuser, senior vice president of operations, Woman's Hospital
JoEllen Kearny, CPA/Financial adviser, Daigrepont & Brian
Dee LeJeune, CEO, St. Elizabeth Hospital
Janet Olson, Relationship manager, Capital One Bank
Christy Reeves, director of community relations, Blue Cross and Blue Shield of Louisiana
Erin Monroe Wesley, senior vice president of governmental affairs, Baton Rouge Area Chamber
Monica Zumo, managing partner, Hannis T. Bourgeois
2013
Lori Bertman, president and CEO of the Irene W. and C.B. Pennington Foundation
Nancy Crawford, senior vice president, Medical Staff Services department at Woman's Hospital
LaRonda Daigle, executive senior sales director for Mary Kay
Karen Deville, senior director, Office of Advancement at the LSU E. J. Ourso College of Business
Evelyn Hayes, interim president and CEO of Baton Rouge General Medical Center
Carolyn McKnight, superintendent of BREC
Phyllis Perron, founder and president of Phyllis Perron and Associates
Jane Shank, president and CEO of Volunteers of America for Greater Baton Rouge
Allison Young, senior vice president, benefits administration division, Blue Cross and Blue Shield of Louisiana
2014
Kris Cangelosi, founder of the Cangelosi Dance Project
Tobie Craig, vice president of marketing and workforce development strategies at Turner Industries Group
Kim Ginn, vice president of marketing at L'Auberge Casino & Hotel
Melissa Juneau, executive director at The Emerge Center for Communication, Behavior, and Development
Kristy Nichols, commissioner of administration for the State of Louisiana
Jenni Peters, owner of Varsity Sports
Kimberly Robinson, partner at Jones Walker
Mary Stein, assistant director of the East Baton Rouge Parish Library
Lisa Traina, owner and president of Traina & Associates
2015
D-D Breaux, Head Coach, LSU Gymnastics
Melissa Campesi, CEO and Chairman, LCTA Workers' Comp.
Renee Chatelain, Executive Director, Manship Theatre
Missy Epperson, Senior Vice President, Regions Bank
Debra Lockwood, President and Chief Financial Officer, Provident Resources Group
Andrea Lewis Miller, Chancellor, Baton Rouge Community College
Nanette McCann, Principal, Baton Rouge Magnet High School & Lee High School
Dr. Meredith Warner, Orthopedic Surgeon and Founder, Warner Orthopedics & Wellness
Angela Zeringue, Plant manager, ExxonMobil Baton Rouge Polyolefins
2016
Teri Casso, executive director of the St. Elizabeth Foundation and Ascension Parish councilwoman
Stacey Chiasson, North American Public Relations leader, Dow Chemical
Ann Connelly, founder and owner of of Ann Connelly Fine Art
Barbara Freiberg, president of the East Baton Rouge School Board
Tina Holland, president of Our Lady of the Lake College
Devin Lemoine, owner and president of Success Labs
Jennifer Maggio, founder and CEO of The Life of a Single Mother
Sylvia Weatherspoon, news anchor WBRZ-TV
2017
Sarah Broome, executive director, THRIVE Academy
Camille Conaway, senior vice president, Louisiana Association of Business and Industry
Helena Cunningham, founder and CEO, National Housing Consulting Services
Karen Holden, CEO, Providence
Kelly Hurtado, executive director, Our Lady of the Lake Foundation
Julie Laperouse, director of training, Emergent Method
Sonia Perez, president, AT&T Louisiana
Gaye Sandoz, director, LSU AgCenter Food Incubator
Monique Scott-Spaulding, franchise owner, Jani-King of Baton Rouge
2018
Beverly Brooks Thompson, president and executive counsel, Brooks Thompson Consulting
Marie Constantin, owner, Marie Constantin Photography
Fran Gladden, vice president Government & Public Affairs, Cox Communications Southeast Region
Sherri Lebas, president, G.E.C. Inc.
Gaylynne Mack, executive director, Big Buddy
Laura S. O'Brien, clinical exercise physiologist, Fitness Design for Women/Councilwoman, City of Zachary
Cynthia Peterson, dean, LSU College of Science
Laura Simpson, president, Dugas Pest Control
Sarah B. Taylor, CEO/Administrator, Gulf Coast Occupational Medicine Inc.
Kathy Victorian, Medicaid Territory Marketing Manager, Healthy Blue
2019
Stephanie Cargile, public and government affairs manager, ExxonMobil Baton Rouge
Jennifer Eplett Reilly, trustee and co-founder, City Year Inc./founding chair, New Schools for Baton Rouge
Dima Ghawi, leadership keynote speaker & executive coach, Dima Ghawi LLC
Camille Manning-Broome, president and CEO, Center for Planning Excellence
Robyn Merrick, vice president for external affairs, Southern University and A&M College
Caroline Roemer, executive director, Louisiana Association of Public Charter Schools
Donna Saurage, sole manager, CCC Holding LLC
Kathy Trahan, president and CEO, Alliance Safety Council
Raedtha Vasquez, partner, Jones Walker LLP
Colleen Waguespack, owner and founder, Colleen Waguespack Interiors/Fig & Dove
2020
Cheri Ausberry, Louisiana customer service manager, Entergy
Kim Bowman, founder, The Bella Bowman Foundation
Stacia Haynie, executive vice president and provost, LSU
Racheal Hebert, president and CEO, Sexual Trauma Awareness & Response Center
Norisha Kirts Glover, owner, NRK Construction
Gloria Moncada, refinery manager, ExxonMobil
Tiffany Stewart, director of Behavior Technology Laboratory and Pennington Diabetes Clinic, Pennington Biomedical Research Center
Padma Vatsavai, founder and CEO, Vinformatix
2021
State Rep. Paula Davis, who represents District 69
Yolanda Dixon, secretary of the Louisiana Senate
Vanessa Graham, owner of VGraham LLC
Susanne Hall, vice president for the west region of Coca-Cola Bottling UNITED
Stephanie Manson, chief operating officer for Our Lady of the Lake Regional Medical Center
Yvette Marsh, executive director of talent management and facilities for the LSU Foundation
Kenya Messer, president and CEO of Louisiana Association of Independent Colleges and Universities;
Dianna Payton, CEO of YWCA Greater Baton Rouge
Sasha Thackaberry, vice president of LSU Online & Continuing Education
2022
Karen Breaux, human resources director, Postlethwaite & Netterville
Lauren McCall Fitch, chief operating officer, Hannis T. Bourgeois
Beverly Haydel, president/CEO, Sequitur Consulting
Ginger Laurent, CEO, Louisiana Bankers Association
Kim Mulkey, head women's basketball coach, LSU
Catherine O'Neal, chief medical officer/associate professor of clinical medicine-infectious disease, Our Lady of the Lake Regional Medical Center
Kim Hunter Reed, commissioner of higher education, Board of Regents
Renita Williams Thomas, principal and CEO, In Loving Arms HealthCare for Kids
Jane Verret, president and CEO, Campus Federal Credit Union
Anita Byrne, Partner, SSA Consultants
Connie Fabre, President & CEO, Greater Baton Rouge Industry Alliance
Zelma Frederick, Managing Member, McGlinchey Stafford Baton Rouge Office
Jill Garner, Founder/Chief Visionary Officer, Manners of the Heart
Mimi Singer Lee, Executive Vice President and Chief Human Resources Officer, b1Bank
Kate MacArthur, President & CEO, Ascension Economic Development Corp.
Liz Mangham, Managing Partner, Southern Strategy Group
Darylene Pugh, General Manager, Shell Catalysts & Technologies
Krista Raney, Senior Vice President of Development, LSU Foundation