Year-in-review: Baton Rouge casinos made moves amid pandemic-fueled downturn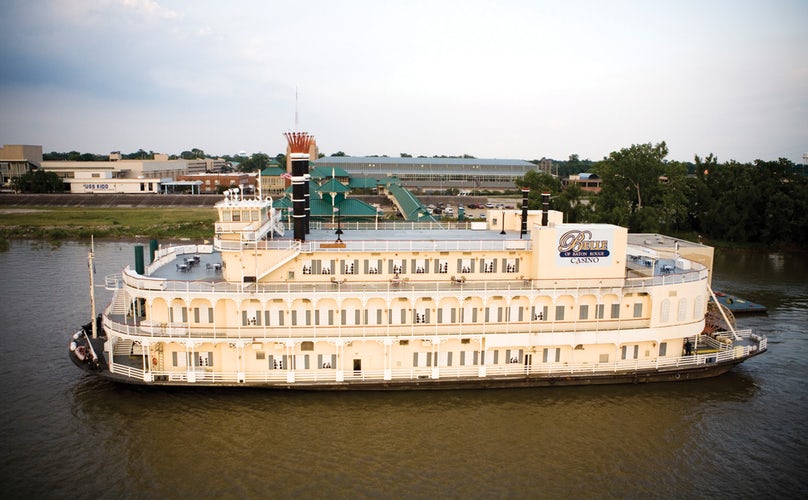 Hopes were high for Baton Rouge's trio of riverboat casinos stepping into the new year and next decade after breaking the market's two-year losing streak at the end of 2019 and carrying the first two months of the year with growing revenues. 
Then the pandemic struck and the Belle of Baton Rouge, Hollywood Casino and L'Auberge were shut down in spring like many other businesses in Louisiana. Business since reopening has fluctuated, with the casinos together bringing in more money in July and September than they did in 2019. While December's figures haven't been released yet, revenues decreased month-to-month and year-to-year for October and November. 
The Belle of Baton Rouge has especially seen its figures plummet. While the other local casinos typically post losses under 10%, the Belle saw year-to-year figures drop between 36% and 43% each month this fall. 
The casino industry statewide posted more than 1,000 layoffs with the state, with L'Auberge being the only local riverboat casino to file a Worker Adjustment and Retraining Notification, or WARN, with state officials regarding a layoff of 161 employees. 
Despite the layoffs and continuing plummeting revenues, the local casino industry has been buzzing for other reasons this year as well. 
In August, the owners of Hollywood Casino of Baton Rouge unveiled plans to move their gaming facility on land, becoming the first casino in the state to take advantage of legislation passed in 2018 allowing riverboat casinos to move onto land. 
The moving plans include a 38,000-square-foot addition, which will expand the casino's footprint on River Road to more than 100,000 square feet, as well as the arrival of Shaquille O'Neal's Big Chicken restaurant to the South. Founded by former NBA and LSU basketball legend O'Neal, Big Chicken is a fast-casual restaurant offering fried chicken, barbecue and "adult milkshakes." O'Neal opened his first Big Chicken in Las Vegas in 2018 and has since opened a second location in California. 
Less than a year after merging with Eldorado Resorts, the world's largest casino operator, Caesars Entertainment Inc. sold the Belle of Baton Rouge to an Illinois company in December. CQ Holding Company Inc., the parent company of Casino Queen, is expected to close on the deal mid-2021.
Two weeks after announcing it would buy the Belle of Baton Rouge, Casino Queen announced it was moving forward with plans to also buy the operations of Hollywood Casino. Gaming and Leisure Properties, the company that owns the physical real estate of Baton Rouge's three riverboat casinos, retained ownership of its real estate assets at Hollywood Casino and still plans to complete the multimillion-dollar renovation, which includes rebranding the property to its former name, Casino Rouge.