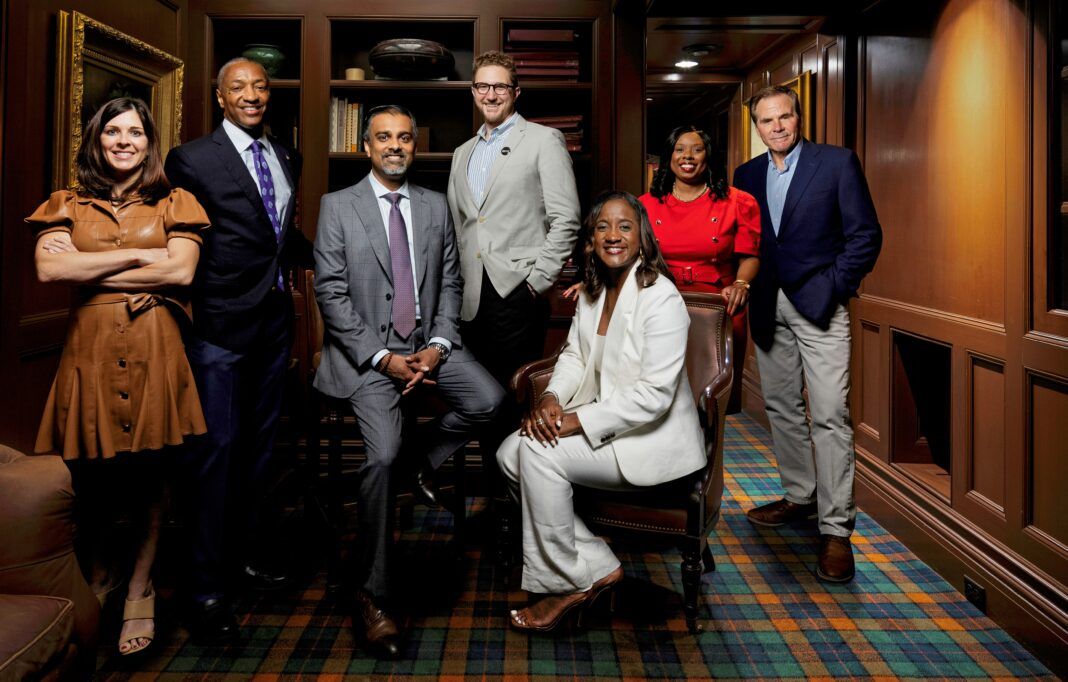 ---
Which executives, entrepreneurs and community leaders wield the most influence in the Capital Region? We'd like your input.
The editors of Baton Rouge Business Report are working on the 2024 Capital Region 500, a community guide of powerful and influential community leaders. Its purpose? To help fulfill our mission of helping our readers connect.
In the Capital Region 500, we include key influencers representing every sector — banking and finance, real estate, energy, manufacturing, industrial services, professional services, media and technology, health care, arts, sports, hospitality and tourism, education, government, and philanthropy/nonprofits. We also want to capture those 'living legends' who may no longer keep regular office hours but remain influential and continue to build on their legacy nonetheless.
We're looking for the powerful and influential — both well-known and under the radar — whose contributions help keep our community and economy thriving. Rising to the top job at a major company alone isn't enough to get you on the list. We're featuring those individuals to whom others in business and the community look for leadership. We won't include current elected officials in the mix unless they are eligible based on a nonpolitical position they hold, and we won't include more than six people from any single entity.
The Capital Region 500 is not an awards program or a vote-based list. The number of recommendations an individual receives has no impact on their inclusion. After exhaustive research and interviews, the Business Report team will make the final selections based on merit alone. We will include people who don't want to be on the list, and we'll omit some who would definitely like to be included. Advertising plays no role in our selections.
Through our interviews with the 500, readers will enjoy personal insight into their peers that they won't find in the official bios: lessons learned, best business advice, hobbies and passions, books and podcasts they recommend, who they'd really like to share a meal with and more.
Our goal is to create a publication that truly represents the executives, entrepreneurs and community leaders who wield the most influence in the Capital Region, so we welcome your suggestions. If you'd like to recommend a leader for inclusion in the 2024 edition, you may do so by clicking the button below and completing a brief questionnaire. To qualify, the nominee must be based in the nine parishes that comprise the Capital Region.
Get the details and order a copy of the 2023 edition here. Make your 2024 nominations here. The deadline to do so is December 31. The Capital Region 500 guide will be published in May 2024.