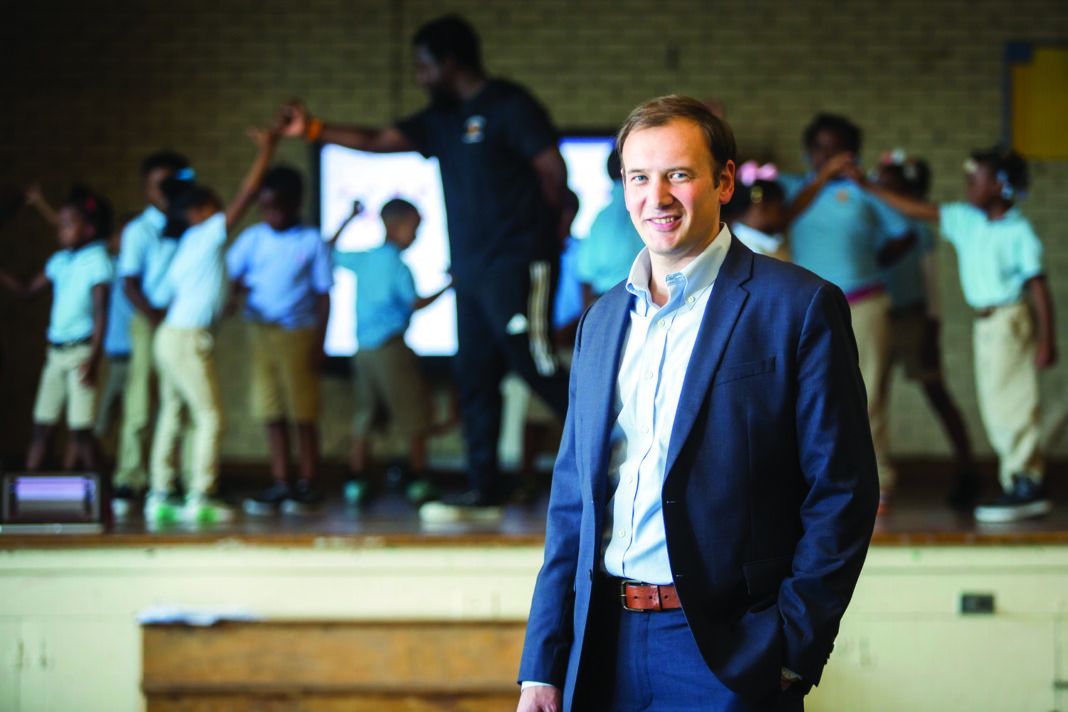 ---
Chris Meyer, founder and CEO of New Schools for Baton Rouge for the last 10 years, is leaving the nonprofit to take over for John Davies at the Baton Rouge Area Foundation on Feb. 1. He's setting his sights on a lot of the same goals the foundation has had for years, but also on some new areas.
Meyer's history with BRAF goes back at least a decade, as the foundation assisted in creating New Schools for Baton Rouge. 
It took unique means and methods to make New Schools a reality, Meyer says, and the foundation channeled its resources to get things done. 
"We took a holistic, community-based approach to put schools in communities that would get support from those communities," he says. "It's the same, but on a wider set of issues for BRAF."
Meyer will strive to turn audacious goals into reality for the foundation, which has already shown that capability, he says. The foundation follows through on its projects, even if it takes a decade, he says, pointing to examples like the Water Institute and the proposed commuter rail between Baton Rouge and New Orleans.
As the foundation's leader, there are a number of issues he'd like to see addressed including child poverty.
He also plans to focus on how the foundation can help build an economy geared for the next 50 years, and, through its partnership with BRAC and others, continue to be an organization that helps communities respond to and be better positioned following disasters.
Meyer also hopes to continue expanding the foundation's member network. 
"We've talked about developing ways to accelerate nonprofits and create new nonprofits," he says. "I think that's something that's been a part of the history of the foundation, but we'll direct it at these areas that continue to be challenges for us."
Meyer has been working closely with Davies, and although the transition happens next month, the job really started the day of the announcement.
"The main thing for me is that this is an opportunity to reintroduce the foundation, listen and learn how folks in the community think leadership is missing or where it needs to be amplified, and how we can fill in those gaps," he says.
New Schools for Baton Rouge's board has begun its search for its next CEO to replace Meyer.