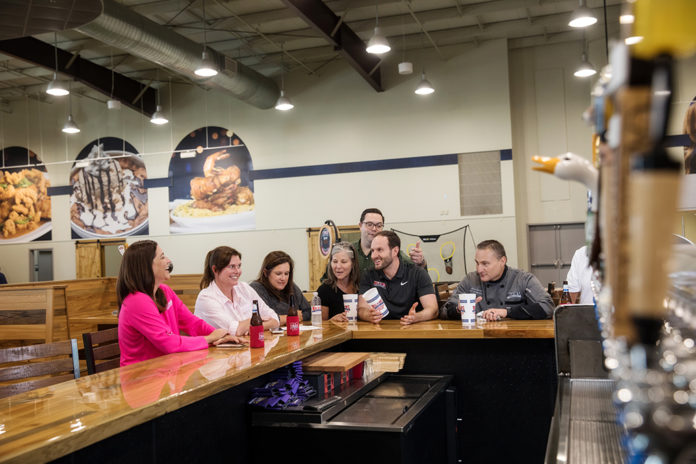 When the Duke Blue Devils and Temple Owls square off today in the Walk-On's Independence Bowl, Walk-On's Enterprises founder and co-owner Brandon Landry will be cheering from the sidelines and celebrating another banner year for the Baton Rouge-based chain.
The year to come promises to be even better. Walk-On's plans to open between 18 and 22 new franchise-owned restaurants in 2019, roughly twice as many as the 10 that opened in 2018. By this time next year, total store locations should number about 45, with dozens more planned for the future.
"We're not the kind of company that will open 60 restaurants a year," Landry says. "But we're loaded up on our growth and our brand is transitioning well."
Significantly, most of Walk-On's new restaurants will be located in new markets. The company's franchisees are moving into at least six new states in 2019, including: Florida, Georgia, North Carolina, South Carolina, and either Oklahoma or Colorado. There's also a deal in the works that could bring the brand to Kentucky.
Though there are signs the economy may not be growing as fast as it has over the past two years, Landry says Walk-On's isn't feeling any slow down.
"The only bad thing is when the economy is this good, real estate is hard to get," he says. "But if we're going to have a problem that is a good one to have."
Walk-On's first restaurant of 2019 opens in January in Dallas and will be one of six eventually planned for that market.
This will be the second of Walk-On's five years as title sponsor of the Shreveport-based Independence Bowl.