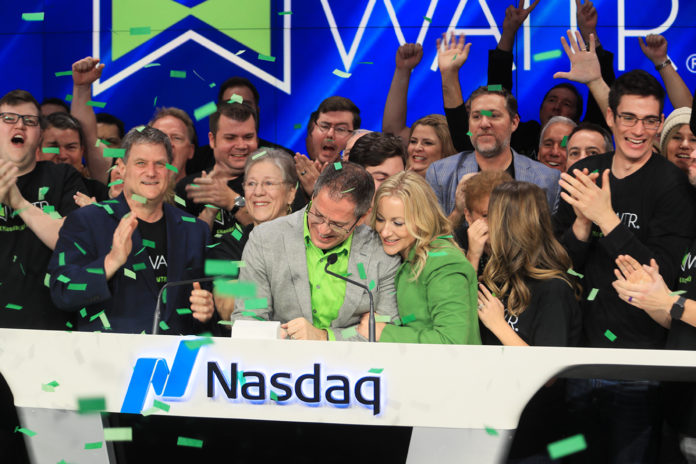 Waitr Holdings Inc. is estimating revenues grew by 200% over the past year, with the company reporting preliminary revenue earnings of $69 million throughout 2018. The surge doesn't include gains realized by the Jan. 17 acquisition of Bite Squad.
Waitr ended the year servicing 264 cities, 8,500 restaurants and close to 1 million active diners. But the company's recent $321.3 million acquisition of the Minnesota-based Bite Squad allows Waitr to double its footprint in 2019 and serve more than 500 cities across 22 states.
Preliminary and unaudited results show that, together, Waitr and Bite Squad would have yielded $152 million in revenues. On its own, Bite Squad wrapped the year with $83 million, with $25 million coming from the fourth quarter.
In the past 12 months, it's anticipated Waitr grew gross food sales by approximately 130%, closing out 2018 with $279 million in sales. Bite Squad, meanwhile, brought in $255 million in gross food sales last year.
The company also announced six management appointments in conjunction with Bite Squad's integration into Waitr operations.
Though based in Lake Charles, Waitr came to dominate the Baton Rouge food delivery market after just a two-year presence here. The company's rapid growth caught the attention of Houston Rockets owner Tilman Fertitta, whose Lancadia Holdings bought Waitr early last summer for $308 million—a deal Business Report broke down in a July cover story. The business went public on the NASDAQ stock exchange under the ticker WTRH on Nov. 16.