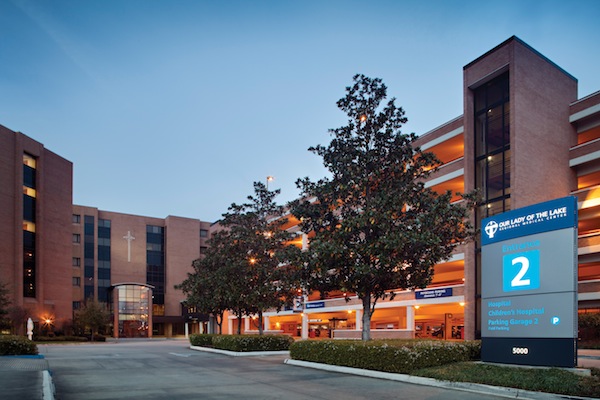 Investigators from the U.S. Secret Service have joined the probe by East Baton Rouge Parish Sheriff Deputies into John Paul Funes, the former president of the Our Lady of the Lake Foundation.
Funes was fired in early November from his longtime position for allegedly embezzling at least several hundred thousand in foundation funds.
The U.S. Attorney's office has declined to comment on the probe, as have officials with the East Baton Rouge Sheriff's Office, which has been on the case for nearly two months now.
District Attorney Hillar Moore, who initially referred the case to the EBRSO, says there haven't been any significant developments in the investigation in recent weeks but that it is ongoing and is expected to continue for at least several weeks more and, likely, longer.
He confirms the Secret Service is investigating the matter but cannot say why.
Though the Secret Service is most commonly associated with providing security details to the President of the United States and other high-ranking federal officials, it also regularly investigates financial crimes like fraud.
Funes' attorney, former U.S. Attorney for the Middle District of Louisiana, Walt Green, declines to comment.
While the criminal investigation continues on one front, accounting firm Deloitte is continuing its audit of the hospital's financial policies and procedures. That audit, being conducted by accountants from an out-of-state office of Deloitte, has been underway since November. It's not clear when that will conclude.
In late December, OLOL President Scott Wester told Daily Report, "We anticipate it will be at least a couple of weeks if not more."
•••••
Editor's note: The original version of this story said that Funes allegedly embezzled several millions of dollars, but the correct amount was hundreds of thousands of dollars. Daily Report regrets the error.