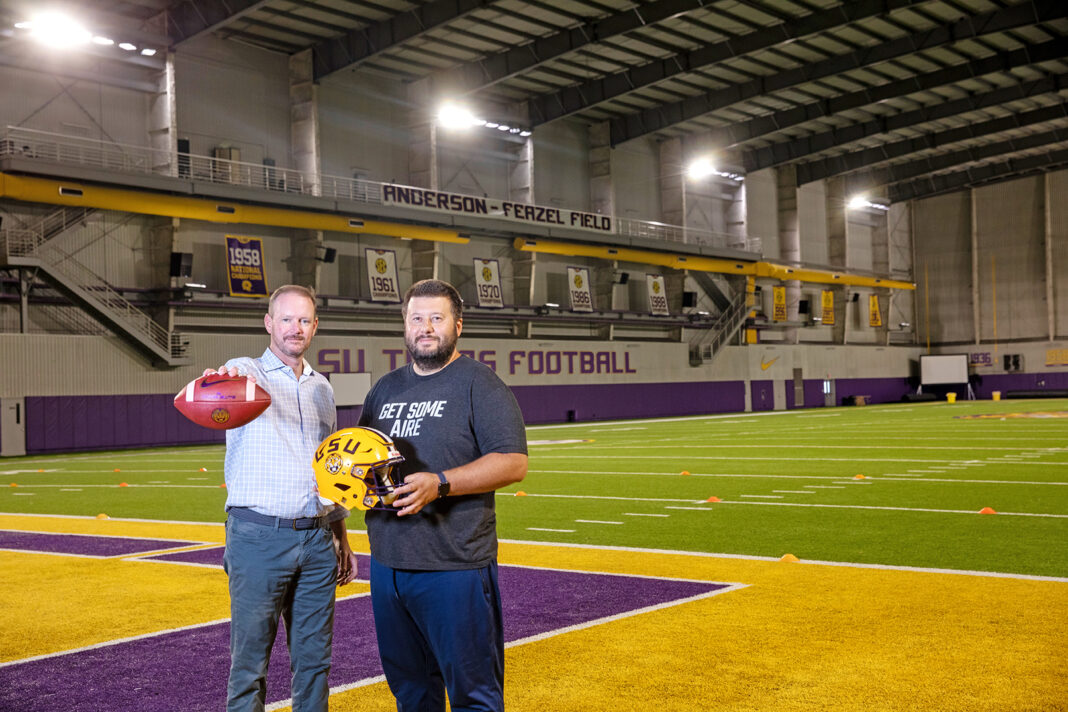 ---
Baton Rouge-based Tigeraire today announced that General Catalyst, the Silicon Valley venture capital firm behind Venmo, Stripe, Airbnb, and TikTok, has signed as their lead investor. 
This makes Tigeraire the first Louisiana company to attract a seed round investment from a Global Top 50 Venture Capital firm, according to Crunchbase, which compiles company investment data.  
Tigeraire's first product, the Cyclone, consists of dual blowers designed to fit between the padding inside a football helmet to make the helmet cooler, more comfortable and eliminate viser fog. The company is working on creating similar products for hard hats and ballistic helmets, according to its news release.  
Tigeraire created the Cyclone in collaboration with LSU, and other Southeastern Conference football programs including Texas A&M and the University of Alabama have begun using the technology. 
Read a recent Business Report feature about Tigeraire's work with LSU.