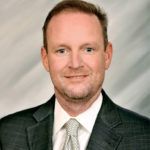 Former Champion Wealth Strategies President Patrick Coogan is now the president and CEO of SportsBR, the nonprofit announced this morning.
Coogan founded CWS in 2009 and is a former professional baseball player for the St. Louis Cardinals was a member of two National Championship teams at LSU.
"As someone that grew up in Baton Rouge and was engaged in the local athletic community, I know the value of having the opportunity to participate in marquee events in our own backyard," Coogan says in a prepared statement.
Former president and CEO Eric Engemann left SportsBR in October to become president of Cristo Rey Baton Rouge Franciscan High School.