Second LSU AgCenter researcher shown leniency amid sexual misconduct findings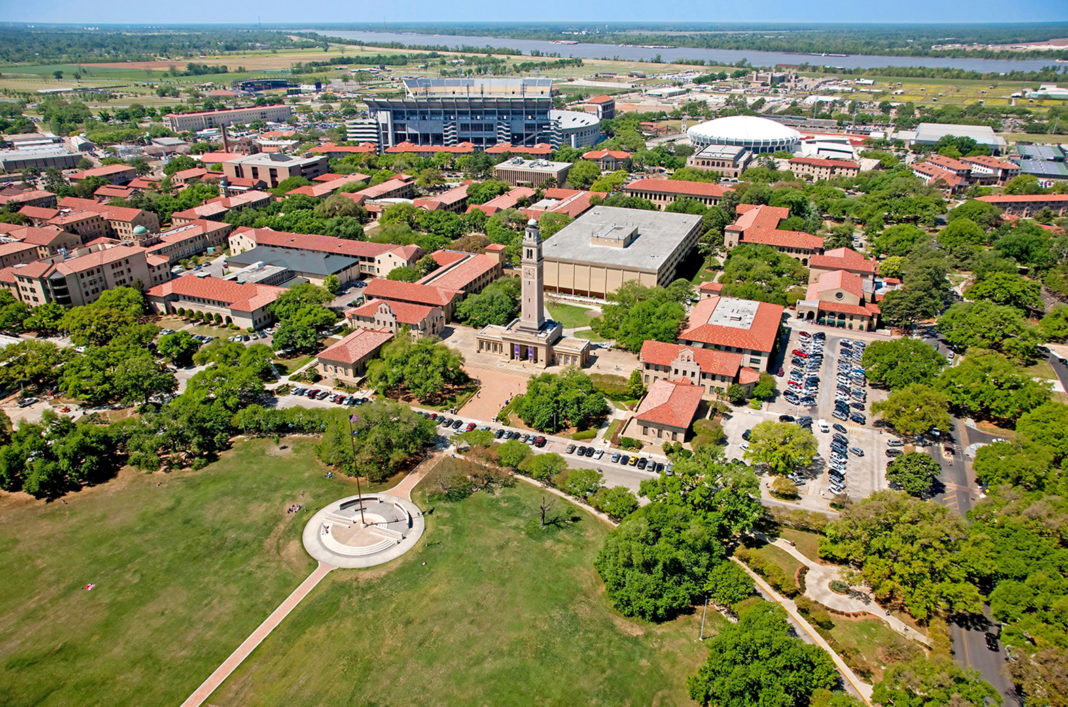 Daily Report has uncovered a case involving a professor in the LSU AgCenter who engaged in sexual misconduct under Title IX for sexually harassing and allegedly threatening a female AgCenter employee but was allowed to voluntarily retire rather than face disciplinary action.
The new information emerges as LSU has yet to answer questions about the unusual Title IX case of a longtime AgCenter researcher whose academic tenure was temporarily removed and later reinstated. The researcher, Niranjan Baisakh, was found in a university investigation to have sexually harassed and assaulted a female graduate student.
Baisakh has since been placed on interim suspension, while LSU officials look into the details of the sanction, which they acknowledge appears to be unprecedented.
In the more recent case, another longtime professor and researcher was found in 2019 to be in violation of Title IX for sexually harassing and allegedly threatening a female employee at the AgCenter over the course of two years, 2017-2019, creating a hostile work environment.
Yet, he was allowed to voluntarily retire rather than being forced to undergo disciplinary proceedings that could have resulted in his termination, which would have stripped him of the privileges retired faculty are entitled to receive and potentially damaged his reputation at the university and beyond.  
Records detailing the Title IX investigation into the case, provided to Daily Report by LSU, identify the AgCenter professor as Magdi Selim, who died in late 2020.
The identity of the victim, who still works at the AgCenter, is redacted in the report on the case provided by LSU.  
But the report contains detailed allegations she made to the university's lead Title IX investigator, Jeffrey Scott, in May 2019.
According to Scott's report, the harassment began in 2017, and escalated over the years, including incidents in which the professor invited the victim over to his house when he said his wife would be out of town and promised to "reward her"; commented on her breasts and asked her if they were fake; grabbed her buttocks; tried to kiss her at an office party; asked her about her genital grooming habits; offered to pay her $1,000 if she would show him her breasts; told her he "had to be home in bed" with her; and, on more than one occasion, threatened to kill her if she told anyone about his comments and propositions.
Records provided by LSU also show LSU Police were contacted because of the threats but that the victim declined to press charges.
The Title IX report shows the university interviewed the professor, who denied the threats and the offer to pay the victim $1,000, though he did admit to some inappropriate comments that he said were made in jest.   
Nevertheless, the report found his "… denial, based on 'in jest and joking' failed to provide a plausible explanation for (his) conduct and actions … and that his actions were persistent, severe or pervasive and created a hostile work environment," for the victim.
The report concluded that he was found to be in violation of LSU's  Title IX policy regarding sexual misconduct and referred the case to the AgCenter Human Resources department for disciplinary action.
However, the professor was allowed to voluntarily retire before disciplinary proceedings could begin, LSU Vice President for Strategic Communications Jim Sabourin confirms.
The university declines to make available requested records that might detail who within the AgCenter administration decided the professor could opt for voluntary retirement rather than face disciplinary actions that could have resulted in a suspension or termination.
Because the professor was in his 70s at the time, the difference between voluntary retirement and termination is subtle but significant. According to LSU's policy manual, retired faculty are entitled to several perks, including: the opportunity to apply for emeritus status, access to office space, the library and faculty parking lots on campus; tickets to university athletic events and the continued opportunity to participate in university insurance plans.
Those benefits are not offered to fired faculty.
Perhaps more importantly, being spared a disciplinary hearing and possible termination, which ultimately would have gone before the LSU Board of Supervisors, allowed the professor to save face, according to former longtime faculty senate president Kevin Cope, who was not familiar with the specifics of the case.
"Public humiliation is the big thing that comes with termination because the details of these cases tend to leak out," Cope says. "Academia is very gossipy and people in academia are very concerned about their reputation not only here but elsewhere around the country. So that's probably a bigger deal than losing access to the library."
While the case is different in several key respects than that of Baisakh, it raises still more questions about the way Title IX issues have been handled inside the fiercely independent AgCenter, which is one of the few institutions to retain its autonomy under the newer, more unified campus structure.
The AgCenter and its longtime chancellor, Bill Richardson, have declined to comment on either case.
Sabourin says LSU is still looking into the details of the Baisakh case and cannot comment on who made the call to temporarily remove his tenure and why it was later reinstated.
As for the second case, he says the university has no additional comment because the professor decided to retire before the disciplinary process could be complete.
As to whether there is a concern about a pattern of Title IX problems in the AgCenter?
Sabourin says no.
"While both cases involve allegations of disgusting and irresponsible behavior they are isolated incidents," he says.