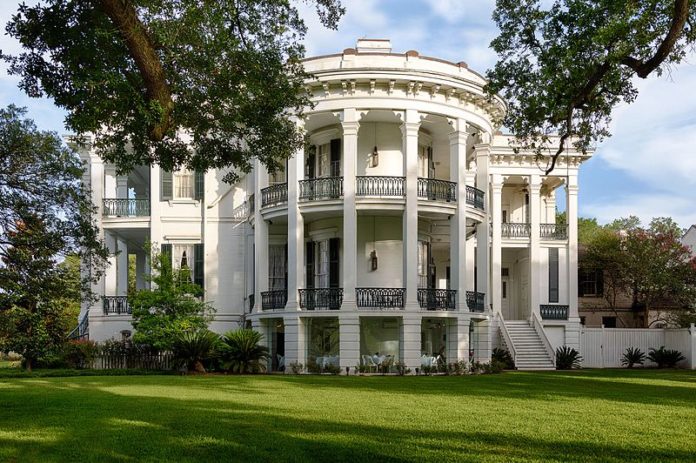 New Orleans business and hotel magnate Joseph Jaeger Jr. has purchased Nottoway Plantation in White Castle, with plans to enhance the guest experience at the historic antebellum home, said to be the largest still standing in Louisiana.
Jaeger, CEO of MCC Real Estate Group, owns several prominent New Orleans properties, including various boutique hotels in the French Quarter. His business focuses on unique venues and experiences, drawing a large European following. Jaeger says he hopes to bring that same focus to Nottoway.
"We want to tie in this property with what we do in New Orleans and sell it as a unique experience," he says. "We're excited about this project."
Jaeger bought Nottoway Plantation for $3.1 million and "other good and valuable considerations" on Feb. 13, according to Iberville Parish land records.
That may sound like a bargain for a property that spans more than 30 acres and includes two ballrooms, a restaurant, 40 overnight rooms and a 53,000-square-foot mansion. Also, around 2014, Nottoway underwent a $15 million expansion and renovation.
But the value was based more so on the plantation's recent financial performance.
"Our evaluation was more about how it's doing financially," Jaeger says. "The property has not really made money over the years. Some of that has to do with not having the network to promote it correctly—that's what we're hoping to do."
The other valuable considerations cited in the sale document refer to furnishings, such as furniture and artwork, Jaeger says, which were considered separately.
The company is still working on plans for the plantation, and Jaeger says, for the most part, he is keeping the current staff in place. The property is in good shape, he adds, but there are some things to be done, and he wants to run Nottoway "a little more efficiently."
"The leadership there is excited about the possibilities," Jaeger says. "Everyone seems to be feeling good so far about where we're trying to go."
Located along the Mississippi River, Nottoway Plantation was originally built in 1859 by sugarcane magnate John Hampden Randolph.
The most recent owner was Australian businessman Paul Ramsay, who bought Nottoway in 1985. Ramsay passed away in 2014, though, leaving the plantation to his foundation, which sold it to Jaeger.