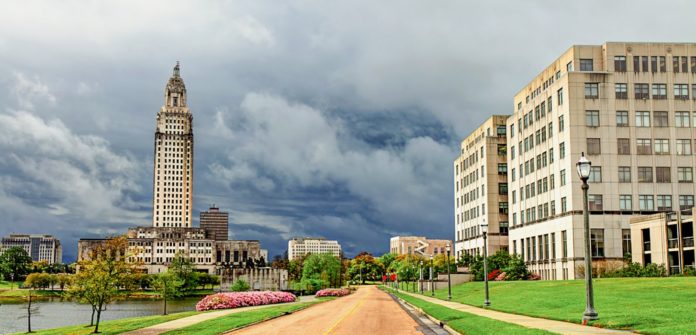 Louisiana's tourism industry will be pushing legislation in the upcoming state legislative session that would require Airbnbs and equivalent vacation rentals to pay the same local occupancy taxes that hotels pay.
Currently, Airbnbs and their equivalents are required to pay state and local sales taxes but not hotel occupancy taxes, which are levied at the local level and vary in rate from one parish to the next.
Officials with the Louisiana Travel Association, which manage the Louisiana Association of Convention and Visitors Bureaus, say the idea behind the effort is to level the playing field between hotels and their competitors in the online marketplace.
"We're looking for parity," says Jill Kidder, president of the LTA. "The idea is to make it easier for our hotels and all those who offer accommodations to know that if you are renting a room to a transient guest you have to pay taxes on it."
In 2016, lawmakers amended language in the state law to clarify that state sales tax applies to Airbnbs and their equivalents. The proposed legislation, still in draft form and lacking a sponsor, would do the same thing for the local hotel occupancy tax.
Paul Arrigo, president of Visit Baton Rouge, fully supports the measure. Visit Baton Rouge, like many of its counterparts around the state, is funded entirely by the local 4% hotel occupancy tax, which it shares evenly with the Raising Cane's River Center.
"Absolutely we're behind this," says Arrigo. "These properties are acting like hotels, and they're reaping the benefits of the marketing that we do as much as any hotel does. But they're not supporting what we do."
The move is not unprecedented. As Airbnbs grow in popularity, states and municipalities around the country are beginning to impose the same taxes and regulations on them that they do on other traditional forms of lodging.
Just Tuesday, the Downtown Development District discussed efforts underway to potentially limit Airbnb rentals, which currently number more than 30, in the downtown area.
Airbnb has agreements with more than 400 governments around the world to collect sales and occupancy taxes in jurisdictions where it operates. But a spokeswoman for the company says she cannot yet comment on the LTA's effort until a draft copy of the bill is circulated.