---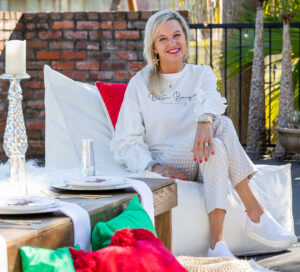 A Catholic school teacher by trade, Baton Bougie House Party founder Lori Tucker-Day has always worked side hustles as a way to combine her creativity with her desire to help people.
She started Baton Bougie House Party, a specialty event rental company, in October 2020 as a fun side project to help her graduate student daughter make some extra money during the pandemic. She turned to her husband to help build bohemian-style tables and bell tents that she saw being offered by event rental places in larger markets. 
"I find a need, something that makes people happy, and if I can do it in my free time I'll do it. I've always wanted to take a business to the next level."  
Over the past year, as people began to increasingly gather after becoming vaccinated, Tucker-Day's business tripled to three parties a week from one. 
To keep up with demand, Tucker-Day doubled her inventory available for parties. Along with bell tents, she expanded the business to facilitate movie and game nights, child sleepovers with tent and teepees, and date nights. 
"It was perfect timing to provide a service to Baton Rouge and surrounding areas. The pandemic shut everything down. I provided a service that allowed for social distancing."  
Read the full story about Tucker-Day's growing business from the latest edition of Business Report. Send comments to editor@businessreport.com