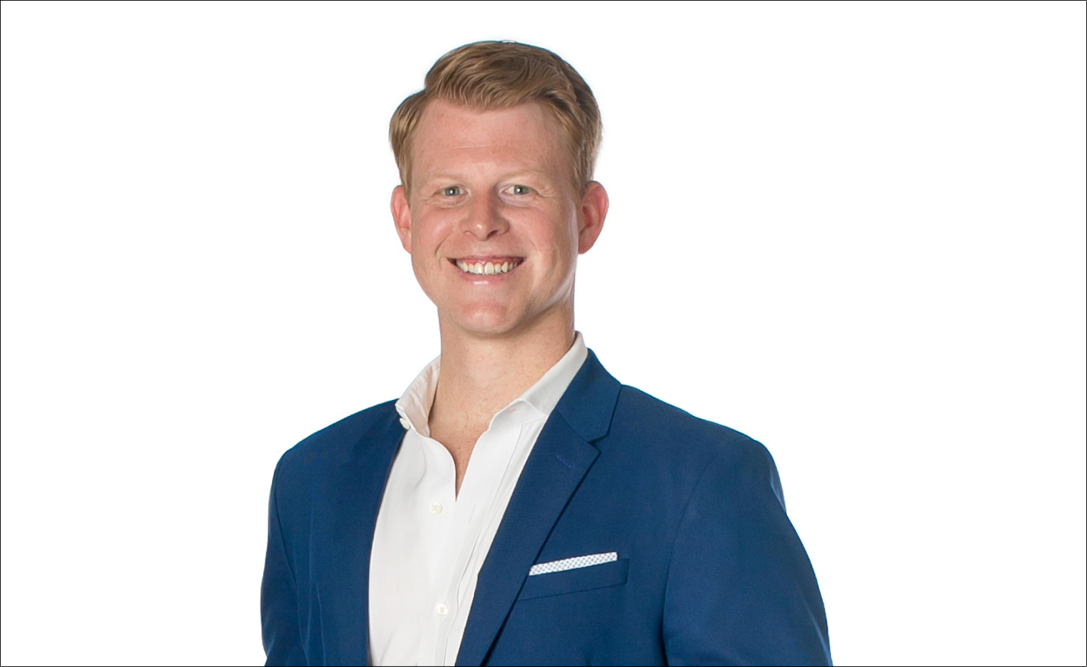 (Photos by Amy Martin)
Prescott Bailey, 31
Developer, Southern Lifestyle Development
PROFESSIONAL ACHIEVEMENTS:
Building an American Institute of Architects Rose Award winning building in downtown Baton Rouge.
Helping to create some of the largest mixed-use developments in Louisiana.
"Opening an office from scratch and having it succeed and grow faster than I could have ever imagined."
COMMUNITY:
Louisiana Art and Science Museum board member and 2018 Gala chair, and Center for Planning Excellence member.
NAME ONE BOOK THAT HAS INSPIRED YOU PROFESSIONALLY
Winning by Jack Welch. A good roadmap to being a great leader, manager and company.
WHEN YOU WERE A CHILD, WHAT DID YOU WANT TO BE WHEN YOU GREW UP?
Pro basketball player, then in ninth grade at 5-feet-2-inches I decided architect had a better ring to it.
WHAT WAS YOUR FIRST JOB, HOW OLD WERE YOU AND WHAT DID YOU LEARN FROM IT?
A friend and I started a pressure washing company in high school. It taught me work ethic, salesmanship and that I better figure something out to do indoors because I am too pale to be out in the summer sun 10 hours a day!
WHAT IS THE STRANGEST JOB YOU'VE EVER HAD?
Cleaning out apartments where tenants had been evicted or deceased, either way it wasn't pretty.
WHAT IS YOUR FAVORITE PLACE FOR A BUSINESS LUNCH IN BATON ROUGE, AND WHAT IS YOUR FAVORITE DISH THERE?
Anything downtown, Stroubes, The Gregory, Cocha, Tsunami and Little Village. I rotate out and walk to all of them.
WHAT DO YOU CONSIDER YOUR GREATEST ACHIEVEMENT?
Maintaining great relationships with friends, family and loved ones all over the country while pouring my heart into my career. It's a balancing act I'm constantly trying to manage.
HOW DO YOU GET PUMPED UP BEFORE A BIG MEETING, PRESENTATION OR PITCH?
I like to prep the night before, and then get up early to go for a run on the levee and rehearse the game plan.
WHAT HAS BEEN THE MOST FULFILLING MOMENT IN YOUR CAREER SO FAR?
Signing a lease and opening my own office with only one person and growing it into what it is today. I'm fortunate enough to have the most talented team I could have ever imagined finding. Coming to work with these guys every day gets me fired up and makes me excited to get out of bed in the morning.
WHAT WAS YOUR PROFESSIONAL "AHA MOMENT?"
After over a year of entitlement battles working towards getting one of my developments approved, the hard work finally paid off. I realized then how powerful and unstoppable the combination of passion, preparation, and persistence are to achieving your goals
WHAT IS YOUR BEST PRODUCTIVITY HACK?
Lists. Each night I try to put down on paper the things I achieved that day and the things I didn't. Hopefully the next evening the 'didn't' column gets put in the 'did' column. Rinse and repeat.
WHAT HAVE YOU LEARNED THE HARD WAY?
Don't touch the stove.
HOW DO YOU TYPICALLY DRESS FOR WORK: CASUAL? PROFESSIONAL? BUSINESS CASUAL? OTHER?
Casual.
WHY PART OF YOUR JOB DO YOU LOVE? WHAT PART DO YOU HATE?
I love the challenges that make us to come together as a team and think of out of the box solutions. I hate when people try to get in the way of what of I am trying to achieve.
WHAT IS THE BEST COMPLIMENT YOU'VE EVER GOTTEN FROM A COLLEAGUE OR BOSS?
In a meeting I had to oversee earlier in my career, an older woman in the meeting pulled me aside afterwards and told me, "When you walked in I thought you were 14, but then you opened your mouth and I thought you were 40." Still one of the best compliments I've gotten. Hopefully I look a little older now.
MAC OR PC?
PC, I love being able to work from anywhere on my Surface.
ARE YOU ACTIVE ON SOCIAL MEDIA? IF SO, ON WHICH PLATFORMS ARE YOU MOST ACTIVE?
Facebook and Instagram, but not overly active.
HOW MANY TEXTS DO YOU SEND ON AN AVERAGE DAY? HOW MANY EMAILS?
60-70 emails a day and a lot of phone calls, I find they both get the job done better than texts.
HOW LOW WILL YOU ALLOW YOUR REMAINING PHONE OR COMPUTER BATTERY LIFE GET (IN %) BEFORE YOU HAVE AN ANXIETY ATTACK?
My Mophie Battery Case is a lifesaver; before it I was looking for a charger halfway through the day.
HOW MANY UNREAD MESSAGES ARE IN YOUR INBOX RIGHT NOW?
Sixteen, but I'll get to them shortly. The last 30 minutes of my day are spent going back through the days emails to make sure I've addressed them all.
WHAT'S YOUR FAVORITE APP AT THE MOMENT?
Freedom. It shuts down any apps you tell it too during certain hours. Keeps me from idly checking the news or Facebook during downtime that can be better spent.
WHAT IS YOUR FAVORITE TECHNOLOGICAL ADVANCEMENT OF THE PAST DECADE?
iPhone hands down (but always in my hands). How did we function before?!
WHAT TECHNOLOGY DO YOU WISH WAS NEVER INVENTED?
Speeding cameras. When I'm running behind for a meeting across town and supposed to be going 30 mph on a four-lane … put it on my tab.
WHAT TIME DO YOU GET UP ON WORKDAY MORNINGS?
Everyday is different, I wish I could get into a morning routine.
BREAKFAST AT HOME? BREAKFAST ON THE GO? BREAKFAST AT YOUR DESK? NO BREAKFAST AT ALL?
No breakfast at all.
THE SAYING GOES: 'BE THE CHANGE YOU WANT TO SEE IN THE WORLD.' SPECIFICALLY, WHAT ARE YOU 'BEING' TO MAKE BATON ROUGE BETTER?
I am privileged as a real estate developer to be in a role that allows me to literally shape the community we live in from the ground up. I am working to develop new communities in Baton Rouge that thrive on smart growth principles and will be places that people can be proud to live, work and play in for years to come.
WHEN DID YOU REALIZE YOU WERE "GROWN UP?"
I had to hit the grow up button quick when I was 13 and found myself halfway across the country from my family enrolled in high school with 400 strangers and was now responsible for myself entirely.
WHAT WAS THE BEST VACATION YOU HAVE EVER TAKEN?
Barcelona over Christmas. They've mastered the holiday festivities there.
FAVORITE GIFT YOU WERE GIVEN AS A CHILD?
Legos. I always loved building things as a kid whether it was Lego towers or tree houses, I liked to create things. I'm lucky enough that I get to keep building things as an adult.
WHICH TALENT OR SUPERPOWER WOULD YOU MOST LIKE TO HAVE AND WHY?
Teleportation. Between having meetings all over the state and my love for travel, could someone get on this already?
WHAT ARE YOU SUPERSTITIOUS ABOUT?
I don't believe in superstitions, you control your own luck and destiny with good preparation.
WHO FASCINATES YOU?
Those individuals that have truly shaped America and transformed our world as we know it fascinate me. I can't get enough of documentaries on visionaries like Rockefeller, Ford, Gates, Jobs, and Musk.
WHICH FICTIONAL CHARACTER DO YOU MOST IDENTIFY WITH?
Spider Man. Rock climbing was my favorite activity growing up and my parents were regularly having to tell me to "get down from there."
FAVORITE DRINK?
The Lucky Roosevelt from Magpie Downtown or the Tea Thyme from Cocha. If I'm at home it's an Old Fashioned.
WHAT IS YOUR FAVORITE BAND OR SONG?
It varies wildly depending on my mood. I'm always afraid to plug my iPhone in at an event because while you might get Van Morrison, The Stones or Tom Petty but it could just as easily start playing Adele or Dr. Dre.
WHAT IS YOUR FAVORITE MOVIE?
Dumb and Dumber. My friends and I went with my dad when I was 8. I'll never forget moving across the theater because we were embarrassed at how hard he was laughing.
WHO WOULD PLAY YOU IN A MOVIE?
I always get Prince Harry or JFK, I guess only one could do it and he's got a much better gig going.
IF YOU COULD GO BACK IN TIME, WHAT ADVICE WOULD YOU GIVE YOUR 18-YEAR-OLD SELF?
Always chase after what you want no matter what the obstacles … and buy Bitcoin.
HOBBIES?
Traveling and being in good company.
TELL US ABOUT A MOMENT THAT CHANGED YOUR LIFE.
Seven years ago, I sat down to lunch with my future boss and mentor Robert Daigle. I had no idea at the time that that lunch would lead me to where I am today. I was incredibly fortunate to get to spend years absorbing and learning everything I could from one of the best real estate developers and people around.
WHAT CONCERNS YOU MOST ABOUT THE FUTURE?
All of the hatred in the world today. We now seem to put a label on everyone and each faction is against the next. As people we are all chasing after the same basic needs and wants. I hope that we can find a way to see past the labels and the factions and work together towards real progress that benefits us all.
WHAT GIVES YOU THE MOST HOPE ABOUT THE FUTURE?
Seeing new schools being created that teach kids more applicable knowledge and skill sets in today's changing climate. The more we can teach the next generation useful skills like computer science, personal finance or engineering at an earlier age the better. I still to this day have never used my knowledge of the Spanish Civil War.
WHAT WOULD BE YOUR ADVICE FOR FUTURE FORTY UNDER 40 HONOREES?
Always try to better yourself, and seek out talented mentors. Former Navy Seal Chris Fussell gave a great piece of advice in Tim Ferriss' Tools for Titans that stuck with me: "You should have a running list of three people that you're always watching: someone senior to you that you want to emulate, a peer who you think is better at the job than you are and who you respect, and someone subordinate who's doing the job you did—one, two, or three years ago—better than you did it. If you just have those three individuals that you're measuring yourself off of, and you're learning from them, you're going to be exponentially better than you are."
DO YOU PLAN TO BE IN THE CAPITAL REGION FIVE YEARS FROM NOW? WHY OR WHY NOT?
Yes, we have a lot of exciting long-term projects that I plan to see through. That coupled with the great relationships I have formed here would make it a hard decision to leave.
IF NAMED KING FOR A DAY, WHAT IS ONE CHANGE YOU WOULD MAKE IN BATON ROUGE?
Just one?! I'd move the airport between BR and Lafayette to make a larger regional hub with more destination options. I'd reallocate existing taxes to build new schools across the community; education truly is the building block of our future. I'd turn more of our lesser used properties and golf courses into city parks that would be a draw for the community. Did I mention the bridge?
HOW WOULD YOU DESCRIBE THE QUALITY OF LIFE IN BATON ROUGE; WHAT WORKS AND WHAT NEEDS IMPROVEMENT?
I am seeing great strides in Baton Rouge with respect to the quality of life. New restaurants, more live events, new walkable communities. For quality of life in a city to improve we all have to buy in and do our part. Get out there and volunteer, help tutor or mentor a child in need, try the new restaurant, go to the festival—be the change.
DO YOU HAVE A BUCKET LIST? IF SO, WHAT ARE THE TOP 3 THINGS ON IT?
I think everyone's bucket list bucket should have a hole in it. Don't wait until some day that may never come to start checking off your list, and always continue to refill your bucket. That said, my top three: Cage diving with Great Whites in South Africa; Ride a junk boat in Halong Bay; and see the northern lights in Iceland.