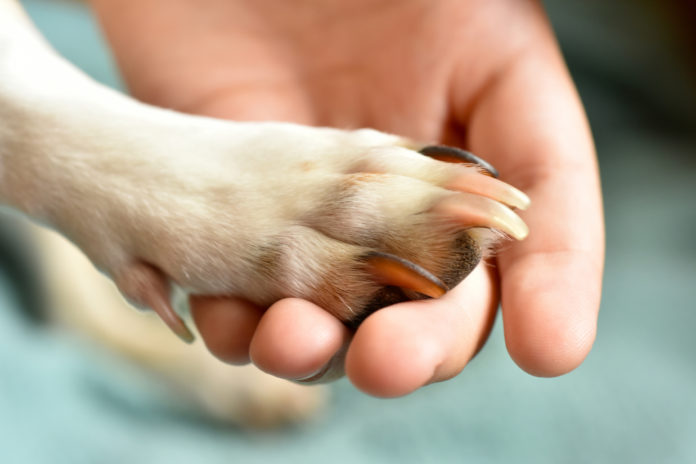 A former director of the Companion Animal Alliance of Baton Rouge is fighting back on social media after being asked to resign from her position last October and is now under investigation by the Baton Rouge Police Department for allegedly taking cash, files and medication from the agency's offices on her, literal, way out the door.
On a Facebook page that appeared over the weekend—entitled Companion Animal Alliance: Shocking Truth Exposed—Desiree Bender accuses the shelter of providing live animals to the LSU vet school for teaching purposes. She goes on to say the organization accepted money for the transactions—$40 per animal.
The page, which appeared Feb. 1, has since been taken down, though not before making its way around Baton Rouge. CAA Board Chair Christel Slaughter says Bender's allegations are part of a smear campaign intended to distract from the fact that she was asked to resign after just five months for incompetence, lying to the board and inappropriate behavior, among other things.
"She is trying to retaliate to make herself look better," says Slaughter, who filed a police report on behalf of the board in October, after Bender allegedly removed several items from her office—including cash donations and a $700 check—on the day she was served with resignation papers.
But Bender's allegations are rooted in some degree of truth. Between August 2013 and May 2018, CAA did provide live dogs—a total of 142—to the LSU vet school. Slaughter says the animals were among those that would have been euthanized by the shelter anyway and that typically the shelter only provides cadavers to the vet school.
But she says on occasion the private, nonprofit organization did provide live animals to LSU on a limited basis and did receive money for it. She says the board was unaware of the practice while it was going on and that Bender—who was very upset about it—first made them aware of it last summer.
"We had several board members who were also very upset about it and once they found out they voted unanimously to make that against our policy," Slaughter says.
LSU Spokesman Jason Droddy had no details on LSU's arrangement with CAA but says in general, the vet school uses a small number of animals "that either have been euthanized or were going to be euthanized" that come from several shelters and other sources. The animal cadavers are used to teach anatomy and physiology.
According to guidelines of the National Association of Shelter Veterinarians, "no shelter animal should be euthanized in order to serve an educational purpose, though cadavers of shelter animals euthanized for other reasons may be made available for educational purposes."
CAA, which was founded by the 2010 by the Baton Rouge Area Foundation to run the city-parish shelter and reduce the shelter's kill rate, follows those guidelines and tries to euthanize as few animals as possible, according to Slaughter, who says it takes in about 8,000 animals a year, nearly half of which are dogs.
More to the point, she notes, in the nine years since it was founded it has reduced the kill rate from nearly 80%, which it was under the city-parish management of the facility, to about 30% today because it is able to successfully place the animals it takes in with adoptive and foster families.
"We wish we didn't have to put down any animals and we try to place as many of them as possible," she says. "We've completely flipped the ratio of animals we're able to save and we feel like we're making great strides. That's why this is such a kick in the teeth."
Slaughter acknowledges tensions between the board and Bender had built in the weeks before Bender was asked to resign. She says after board attorneys gave Bender a resignation letter and asked her to sign it at a meeting at BRAF headquarters, Bender went back to her office and allegedly removed keys, donor files, animal medications, an unspecified amount of cash donations and a $700 donor check.
Slaughter says the keys were eventually returned and the donor check was canceled but the other items are still missing. The board has filed a police report and an investigation is ongoing.
BRPD did not provide updated information in time for publication.
Bender has since relocated to her native Arkansas, according to her Facebook page.