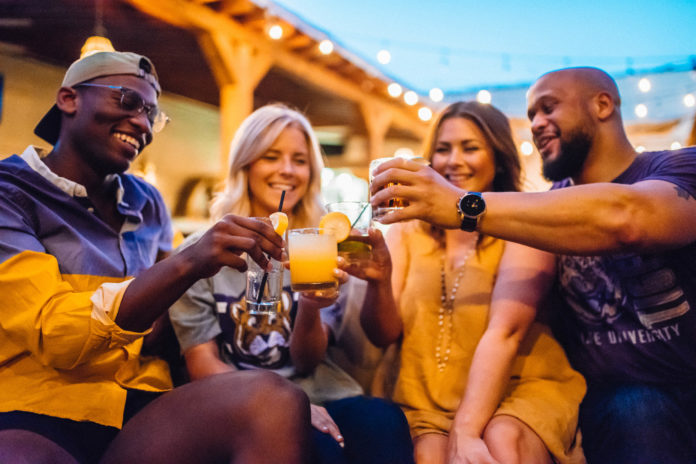 Cane Land Distilling Company recently rebranded its products under a new name—Three Roll Estate—a decision stemming from a trademark issue.
The new name refers to the three-roll mill used to process sugar cane, as the distillery's rum and other spirits are made using sugar cane juice sourced from its parent company, Alma Plantation and Sugar Mill in Pointe Coupee Parish.  
The company chose to change its original brand name due to a "glitch in the trademark application," says Alma Plantation CEO David Stewart. Cane Land applied for a trademark in 2013 but did not resume the process until 2018. During that time, someone from the Netherlands trademarked a similar company name, Cane Island Rum.
Although it did not pose a problem in the U.S., Stewart says, Cane Land eventually plans to expand overseas, where they could run into issues with similar trademarks.
"So we decided, before we get hot and heavy with distribution, let's change the brand and trademark to Three Roll Estate," he says. "It set us back, but we got it done and straightened out, with new bottles and new labels."
The company website and social media accounts already display the new name, featuring photos of the rebranded labels on bottles of rum, rhum agricole and vodka. The actual company name, however, is still Cane Land Distilling.
The rebrand also draws attention to its status as a "single estate distillery." Such a distinction requires the distillery's ingredients to be sourced from one single area of land. In Three Roll Estate's case, that area is Alma Plantation. The "Three Roll" part, meanwhile, ties the company to the sugar mill process at Alma.
"Three roll comes from the three-roll mill that crushes the cane," Stewart says. "The milling equipment is called a three-roll mill."
Cane Land, which opened nearly two years ago in downtown Baton Rouge, recently began expanding its business. Last April, it launched a line of rum-themed food products, and a deal in May with Republic National Distributing Company enabled Cane Land to distribute its spirits in Colorado and Wyoming.
More states are on the way, says Stewart, including Texas, California and south Florida. The distillery is also eyeing Massachusetts and Illinois. A separate but related venture, called Alma Grown, is also launching a sugar cane juice mixer product, with plans in the works to produce cane syrup as well.