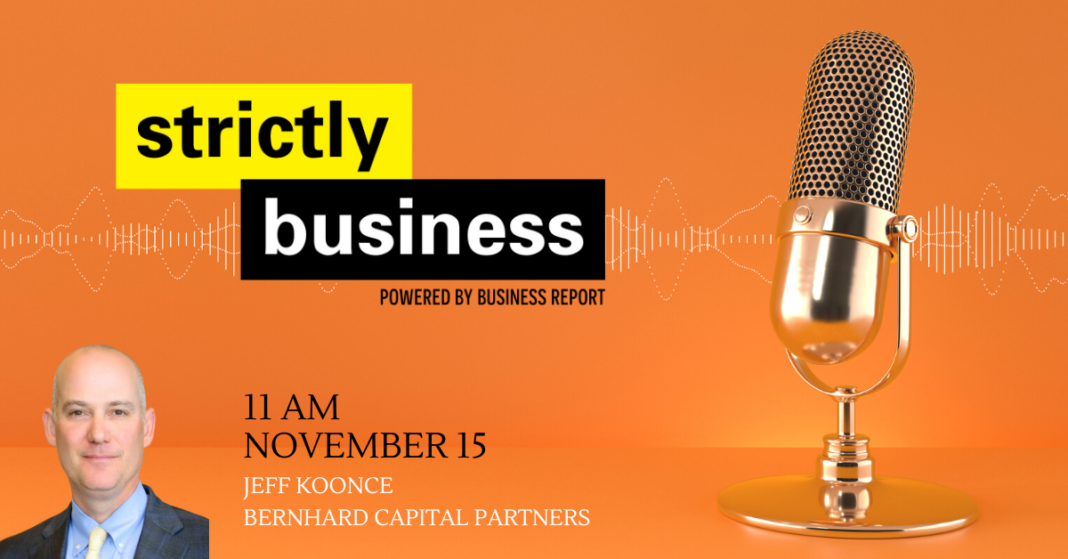 What are the biggest challenges and opportunities for entrepreneurs in Louisiana Given the current economic climate, what strategies might CEOs and executives consider prioritizing to ensure growth and sustainability? And what factors should be taken into account when evaluating potential investment opportunities?
Jeff Koonce will share those insights and more on the November episode of Strictly Business. The webcast will air at 11 a.m. November 15. Register here.
Koonce is a Partner of Bernhard Capital Partners. He serves as a member of the Investment Committee and is involved in all areas of the firm's investment activities. He got his start there as managing director and as general counsel.
Before joining Bernhard Capital, he was a partner at Phelps Dunbar, where he focused on federal and state taxation, business formations and business transactions. He is a leader and advocate in the CPA and legal fields, and has taught at both the LSU Law Center and E. J. Ourso College of Business.
He's currently chairman of the Baton Rouge Area Foundation and has been involved in numerous community organizations.
Providing you and your team with the insights, advice and inspiration to thrive in a perpetually changing "new normal" is the driving force behind Business Report's Strictly Business, a free, monthly webcast featuring in-depth interviews with Louisiana's most successful CEOs and entrepreneurs.
Episodes airing on the third Wednesday of each month will be hosted by Business Report Executive Editor Penny Font, who will interview successful leaders as they not only share their professional stories but also offer advice to help others grow and improve their business.
Strictly Business is powered by Business Report and presented by the East Baton Rouge Parish Library and Home Bank. Register now.