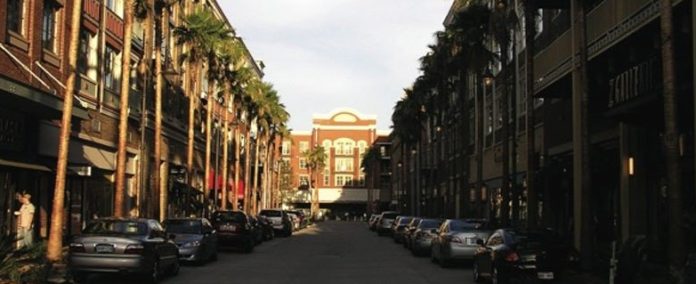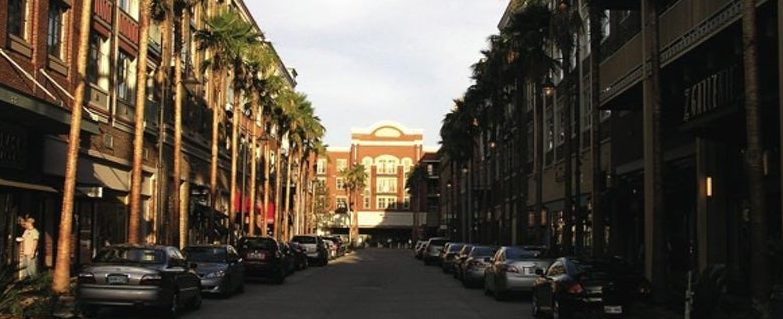 Two new tenants are coming to Perkins Rowe later this year, the mixed-use development announced this morning. Among them is a yet-to-be-named food and beverage concept by City Group Hospitality Co., the group that also owns City Pork and City Slice.
The restaurant group will unveil its concept and culinary direction for the restaurant "in the upcoming months," Managing Partner Stephen Hightower says in a prepared statement. Whatever the details, the restaurant will operate in the 5,735-square-foot space next to Orvis that was formerly occupied by Applebee's.
Meanwhile, Apricot Lane, the women's fashion boutique franchise, will also join the Perkins Rowe tenant mix. That California-based boutique that offers branded apparel, jewelry, handbags and accessories is slated to open this spring in a 1,962-square-foot space between Z Gallerie and Francesca's once belonging to Yipsy Boutique.
Apricot Lane owner and fashion merchandiser Peggy Dugas says the Perkins Rowe location will "carry a unique collection of established up-and-coming brands that reflect the Baton Rouge community's sense of style."
The new tenants make the mixed-use development 82% leased, with the spaces once home to J.Crew and Lava Cantina still vacant. Meanwhile, Jinya Ramen Bar will soon take over the space vacated by Voodoo BBQ & Grill—though it will have the same owners—and Venetian Nails will move in next door.
Perkins Rowe is also testing out experiential retail, recently debuting its redeveloped public space called The Green.