Workforce Tip of the Week, sponsored by Spectrum Employee Services: How can we increase diversity?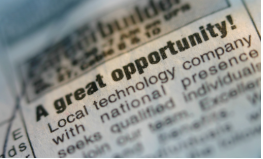 The main objective for recruiting and hiring is to select the best candidate for the job. However, the process can negatively impact or create disadvantages for qualified employees within minority groups. Here are a few tips from Kyle Cupp PHR:
Address biases by taking a deeper look at your interviewing questions.
Focus on obtaining job-related information.
Seek candidates who can add or contribute to your company's culture instead of fitting in.
Create an inclusive workplace where employees feel valued.
If you're an employer in need of a system that can help you improve your hiring process, please contact us.