Sponsored by East Baton Rouge Parish Schools
The question is no longer when businesses will employ remote work options—the question now is how. In an instant, the entire world must adapt and find ways to carry on remotely while maintaining productivity. Without missing a beat, East Baton Rouge Parish school teachers are mastering new technologies on the fly, teaching students and parents how to use it, keeping students engaged, and offering emotional support and comfort.
Though it is challenging and even frustrating at times, there are some advantages to the remote world we are currently navigating. When we eventually return to business as usual, we have the opportunity to bring new technical skills and an entirely new way of managing time and productivity with us. For more information on East Baton Rouge Parish Schools, click here.
---

Remote trailblazers—in their own words

EBRP Schools Director of Magnet Programs, Theresa Porter, shared stories from a few teachers who are making the most of remote learning.
Southeast Middle Magnet Digital Arts and Technology Academy
"Such unique circumstances require us to develop more unique ways to connect with our faculty, students, and their families. We are grateful that today's technology allows our team members to flex their creativity and they are always willing to go the extra mile for their students and coworkers. Our top priority now is keeping everyone informed of the current situation, and making sure that they are aware of how to remain safe, healthy, and productive during this time.
Social media platforms are some of the best avenues that we have to communicate. Using a program called Hootsuite, we easily schedule and publish multiple social media posts on a regular basis. By scheduling and posting fun and informative graphics or videos on a daily basis, we are able to maintain a high social media presence and further engage our students and our community.
Google products make it easy to ensure continued enrichment and learning. Between the various optional lessons and assignments on Google Classroom, as well as links to other district and school online programs, it is amazing to see the variety of online tools that have been made available for free during this time. This allows students to be actively engaged in their learning. Our teachers are incredible and have been steadily working to provide students with all of the material that they might need at home to review what they have already learned or even learn something new.
Many teachers are creating instructional and motivational videos using programs like Microsoft Teams. Some teachers are recreating popular TikTok and Instagram videos to relieve stress and boredom while encouraging others to interact and engage with their fellow peers and teachers. Even though they might not want to say it, we know that many of our students are missing their schoolsand we are missing our students terribly.
While we can't wait to all be back together again, for now, we are doing everything that we can to provide our community with all of the necessary tools that they might need to thrive during this time."
—Amanda Powell
Teacher
---

Park Forest Elementary Creative Sciences & Arts Magnet
"I have the benefit of being in an online master's course and most of my bachelor's degree was attained online, so I have an idea of what works. Since we are a Google district, I try and incorporate Google Classroom in everything I do so apps and websites I use are funneled through Google Classroom. I have sent out a notification to my students via Google Classroom with instructions on optional stem-related activities or animation-related projects. With Edpuzzle, I can see who watches what video and for how long. Edpuzzle gives educators the ability to create unique videos or upload videos, specific to their content and monitor what's being watched. Teachers can teach a live lesson through Edpuzzle allowing students to see their teacher and interact to give them the experience of a virtual classroom.
I am always experimenting and learning about new technologies, but I have a set of go-to apps and websites for my unique curriculum. I can reliably use Seesaw.com, Nearpod.com, Quill.org, and Kahn Academy for interactive courses and extensive databases of lessons. All of the previous website's data can be exported for district use. My preferred sites for reflection are Flipgrid and Seesaw. My students love Seesaw because they can record videos and talk about what they learned.
I use my premium access to Quill.org, and my group has taken diagnostic courses and tailor-made assignments to help them get to or exceed their grade level. With Quill.org I can lead the lesson, or assign them enrichment activities to complete their own pace. I have math groups that I work with and I have been using Kahn Academy and my students love it."

—William M. Pooler

Teacher
---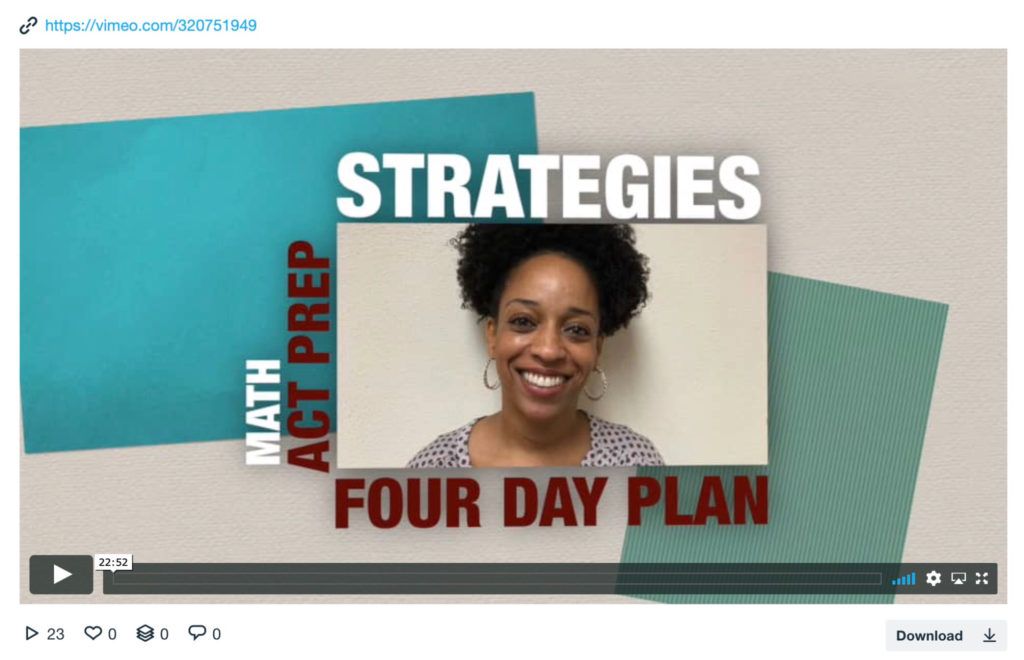 Belaire High School
"At Belaire, we are well equipped to handle the changes that have come about in the last few weeks. One hundred percent of our teachers are Google Certified educators and have offered many enrichment activities for students to complete while at home. Students are able to use Chromebooks and other smart devices to work in Google Classroom, engage in our school's ACT preparation videos, and even work on optional enrichment projects for our magnet elective classes.
Our Dual Enrollment teachers are working diligently with students through educational apps like Moodle and MyMathLab to provide additional support when needed. We also have a huge presence on social media, and during this critical time, we are keeping students, parents, and teachers engaged by frequently pushing out important information on Facebook, Instagram and Twitter. We strive to keep our parents informed through traditional means such as our school's website, call-outs and e-mail. We also publish a weekly magnet memo that features a collection of relevant information from the previous week."
—Jane L Silvie
Teacher
---