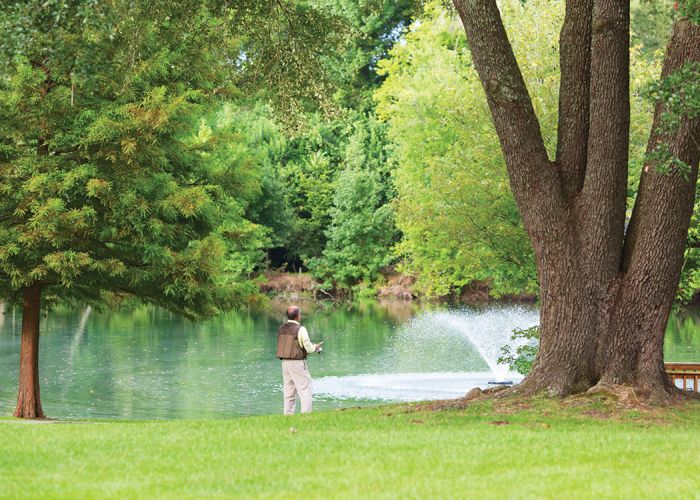 Sponsored by St. James Place
Retiring means more than just not going to the office every day. From bucket list travel opportunities to engaging social activities, it brings more time to pursue personal interests, free from the confines of a 40-hour work week. Whether seeking a retirement community for an aging parent or planning for your own future, there are some critical factors to consider.
St. James Place opened its doors in 1983 to become the first retirement community in the state of Louisiana. Located on a beautiful 52-acre stretch once known as the Duplantier Plantation, the community takes pride in providing a lifestyle that focuses on choice and individuality in an atmosphere that encourages a more social, positive and active way of life. Its team shared four considerations to help live a more fulfilling life after retirement.
---
LIVE BETTER LIVE LONGER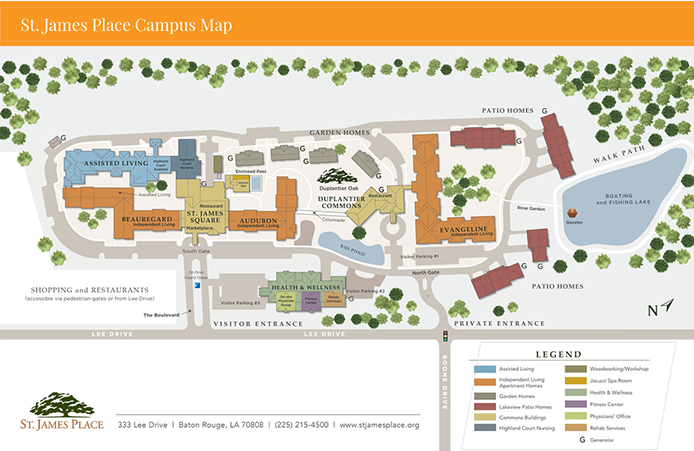 1. Open spaces, easy living. A retirement community might look great online, but you should always check it out in person. Make sure the grounds are clean and well-kept. Is the layout thoughtful and well-planned? Communities like St. James Place are designed like a neighborhood, beautifully landscaped with lots of meandering walking trails, gorgeous live oak trees and a scenic lake to enjoy. Convenience is key and St. James Square is home to casual and fine dining restaurants, a coffee shop, and recreation and social areas right in the heart of campus.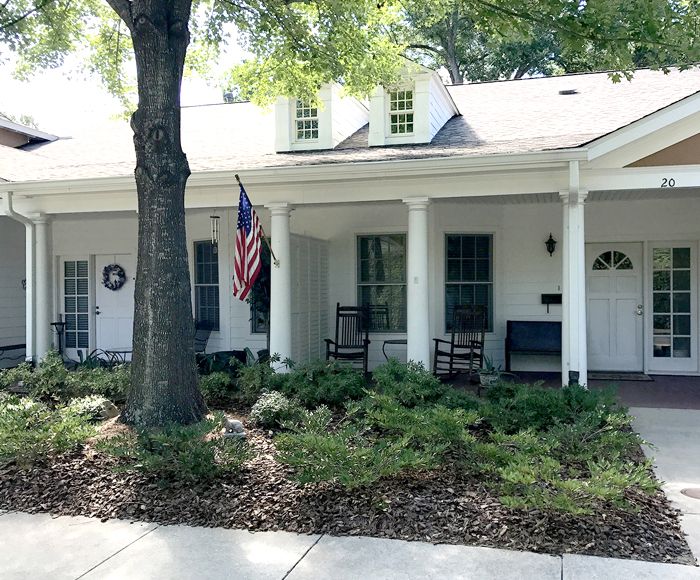 2. Floor plans matter. Ideal retirement living spaces should be stylish, maintenance-free and designed with bright, airy interiors. St. James Place offers its residents a variety of floor plans to match their lifestyle. From cozy one-bedroom apartments comprising 619 square feet to spacious patio homes providing more than 1,600 square feet of living space and a private garage, smart floor plans keep the living easy.
3. Keep fit, stay active. Some communities are equipped with a gym to make fitness easily accessible and something to enjoy. St. James Place takes healthy living a step further with heart healthy menus, health-themed lectures and events, and a state-of-the-art 5,000-square-foot fitness center. Look for an array of fitness classes, excellent gym facilities, dedicated personal trainers and beautiful trails for daily walking.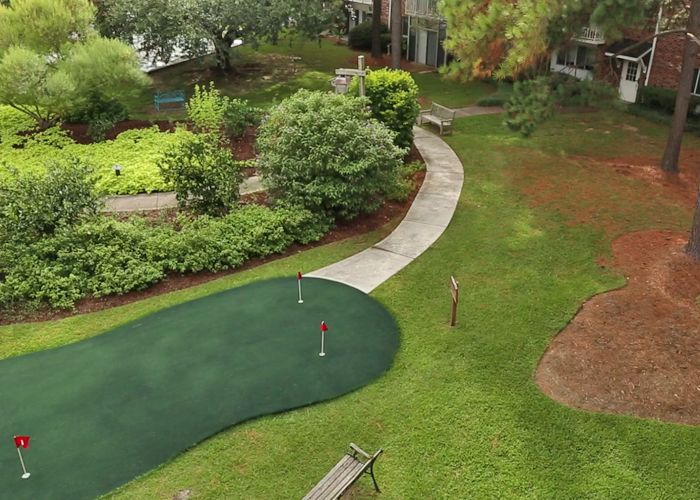 4. Spend time. Investigate the community's focus. If you enjoy a night of cards or happy hour with friends, find out if the retirement center has entertaining activities to match. St. James Places offers a full calendar of social events, recreational activities, exercise classes, and local and worldwide travel opportunities. Attend some events yourself to investigate.
---
To learn more about its accommodations, activities, dining and all it have to offer, visit stjamesplace.org or call 225.215.4510 to set up a free tour.