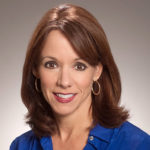 There are days when we all feel like throwing our workload in the trash or, perhaps, down a storm drain, as a mail carrier did in Broadmoor last summer with 550 pieces of mail she apparently didn't feel like delivering.

But this is not an effective long-term solution for addressing workplace stress, Business Report Editor Stephanie Riegel says in her new column.
Nor is it legal, as the Broadmoor letter carrier found, when she was indicted in November by a federal grand jury on a felony count of unlawful delay or destruction of mail.
Unfortunately, Riegel says, her situation failed to serve as a cautionary tale for postal workers at the southeast station on Bennington Avenue.
According to U.S. Rep. Garret Graves, whose office has been looking into this, several employees from the Bennington station, which serves the 70808 ZIP code, were recently fired for discarding mail and failing to deliver it, among other things. An investigation is underway.
"I, too, have been looking into this because, full disclosure here, we were among the 70808 residents affected." Riegel writes.
Riegel says her blood boils when she thinks about USPS, a system that, with its many problems, embodies "everything wrong with government."
"But it's important to remember that many of USPS' problems are built into the system," she writes. "And that over the years Congress has saddled the agency with mandates, while at the same time preventing it from making the kinds of changes that would enable it to run more efficiently in today's disruption economy."
Read the full column. Send comments to editor@businessreport.com