Sponsored by LSU Flores MBA Program
Corporate partnerships through the Flores Executive MBA Flex Program offer students the opportunity to work in a team environment on strategic consulting projects. The LSU Flores MBA Program is competitive and highly regarded in national and regional markets, fostering learning, leadership, and networking in a global business environment. Students leverage business fundamentals from the classroom to support partner companies and organizations on real world business issues they face.
In December 2021, Lafayette-based Acadian Ambulance will partner with the students in LSU's Flores Executive MBA Flex Program to host a business challenge event. Teams of EMBA Flex students will work collaboratively with Acadian Ambulance leadership and MBA faculty to present viable solutions regarding cost minimization and human capital strategy. The goal is to provide real value to Acadian Ambulance and create rich and dynamic learning experiences for LSU EMBA students.
---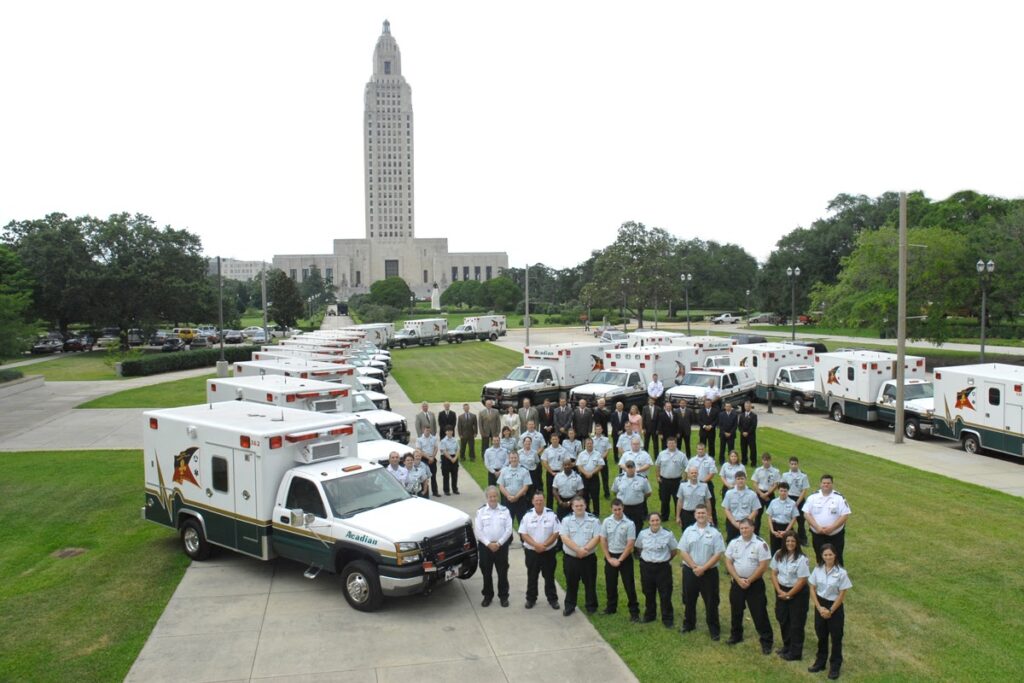 ---
Acadian Ambulance was established in 1971 with three cofounders, two ambulances, and eight medics covering 279 square miles of Lafayette Parish. Fifty years later, Acadian covers more than 70 parishes and counties in Louisiana, Mississippi, Tennessee and Texas. The fleet currently contains more than 600 ground ambulances, helicopters, and fixed-wing airplanes.
The Cajun culture—with its emphasis on family, service, hard work, faith, loyalty and caring—created a solid foundation upon which Acadian Ambulance was built. As it has expanded into other cities and states, that foundation of caring, compassion and dedication has spread and is ingrained in everything Acadian does.
---
Given Acadian's strong community commitment, current president Justin Back (LSU EMBA '19) feels that partnering with LSU Flores EMBA Flex students is a perfect fit. "As an LSU Executive Flex MBA alum, I have found enormous value in the network of staff and peers that I developed as a student," Back says. "I am actively in contact with people from both groups throughout our routine business operations and their feedback has greatly benefitted our team." 
To prepare for the business challenge, teams of students will speak with Acadian Ambulance company representatives about the challenge, project scope and industry-relevant information.
---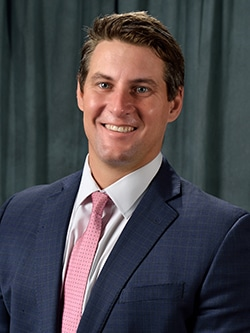 "Acadian is a proud Louisiana-based company, and we seek the talents and viewpoints of a wide range of thinkers in tackling the challenges we face daily. Having the opportunity to bring some of those challenges to the LSU Executive MBA team is an exciting prospect for this reason and I am keen to see what complex problem-solving efforts come out of it and how these will shape real-time business decisions at a macro level."
— Justin Back
Acadian Ambulance President and LSU EMBA Alum
---
The Flores Executive MBA Flex format provides new opportunities for its students. "Throughout the Flores EMBA Flex Program, students have opportunities to work on consultative projects with companies, delivering solutions to those companies in real time," Flores MBA Director Dana Hart says. "This level of experiential learning allows our students to not only add value to area companies, but to consistently work with a network of peer MBA program students to maximize the overall potential of their MBA experience."
Like Acadian Ambulance, other businesses partnering with Flores EMBA Flex students will benefit from the program with fresh ideas and input from tomorrow's industry leaders.
---
LSU's Flores MBA Flex Program offers full-time, one-year, Executive MBA Flex, and online tracks with schedule flexibility for those who wish to pursue their MBA from a nationally recognized program. Click here to learn more.
.