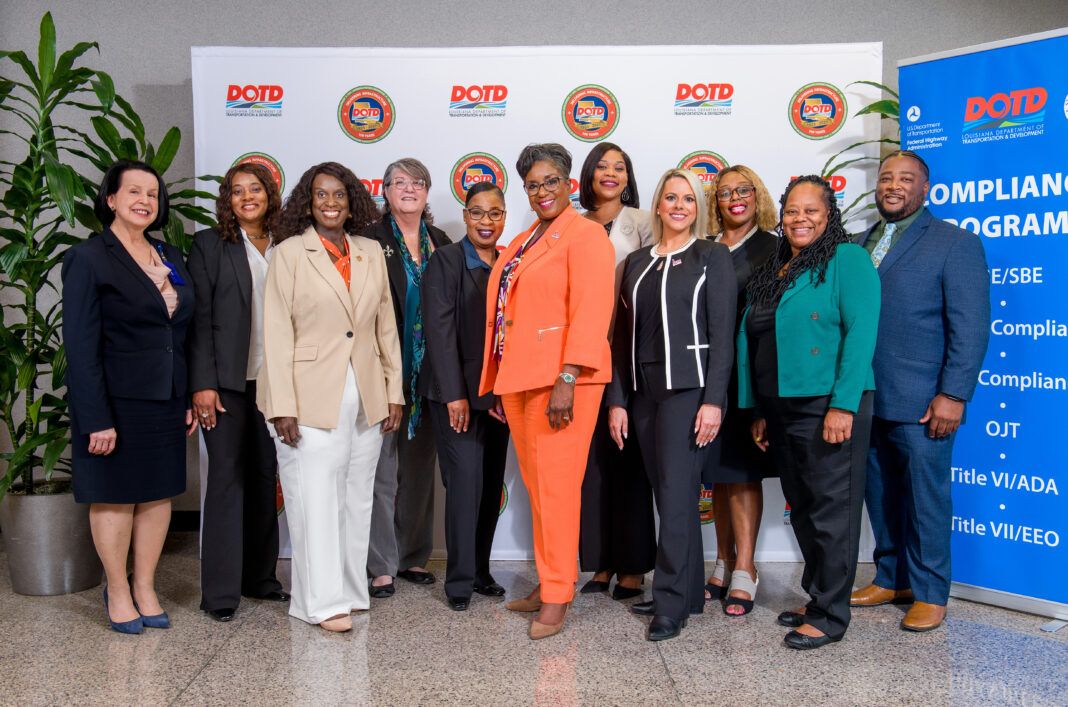 Through multiple compliance programs, the Louisiana Department of Transportation and Development (DOTD) provides more inclusive, fairer opportunities for Louisiana businesses and employees working on transportation projects across the state.
AT A GLANCE

Top executive: Paula Merrick Roddy, Compliance Programs Director 

Phone: 225.379.1382

Address: 1201 Capital Access Road, Baton Rouge, LA, 70802

Website: dotd.la.gov
The Disadvantaged Business Enterprise (DBE) and Small Business Enterprise (SBE) program—DOTD's largest compliance program—establishes a level playing field for socially and economically disadvantaged contractors to work on federally funded projects, including highway construction, airport concessions and transit administration.
Projects that receive funding from the U.S. Department of Transportation and are more than $150,000 may qualify for DBE/SBE goals, which range from 4 percent to more than 20 percent of the awarded contract amount. DBEs/SBEs certified by the department can secure work as subcontractors for prime contractors or bid on projects themselves.
To qualify as a DBE, a business must be at least 51 percent minority- or woman-owned and cannot exceed a three-year gross-average business income of $30 million and personal net worth of $1.32 million. DOTD offers prospective DBEs/SBEs one-on-one, free meetings with consultants to help them prepare their application for department certification, and provides assistance after they are certified.
Since October 2022, DOTD's three-year DBE goal has been 16.7 percent of all contracts committed per federal fiscal year. The department exceeded its previous goal of 15 percent.