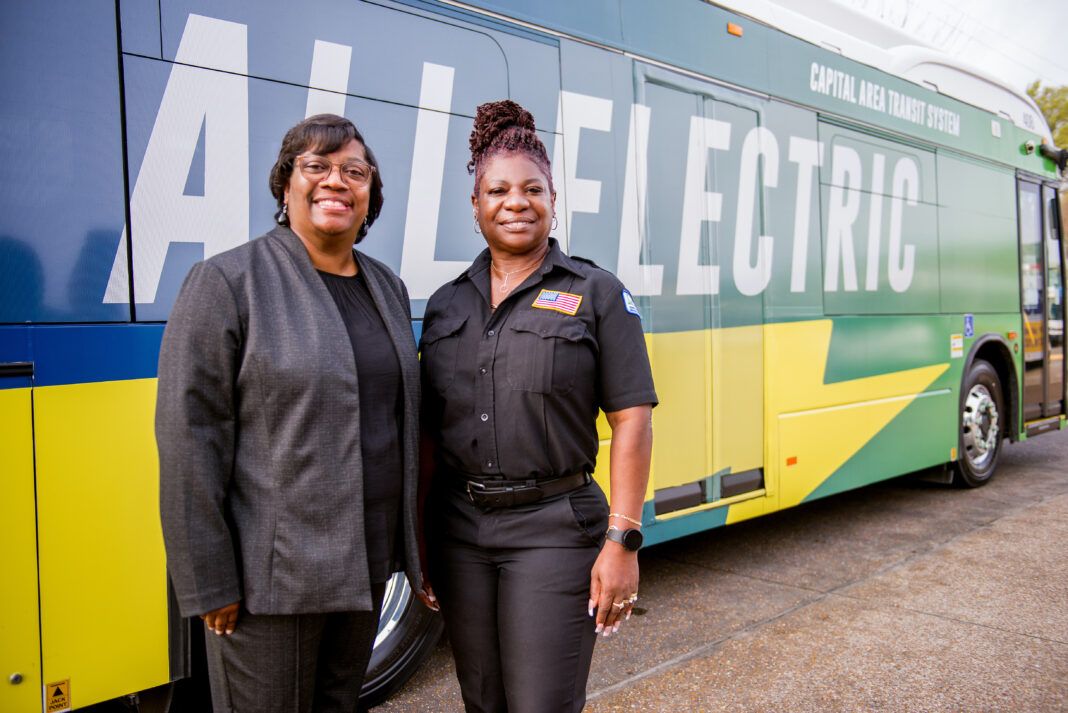 Sponsored by Capital Area Transit Service 
CATS Interim CEO Dwana Williams started her career with the Capital Area Transit Service as a dispatcher 20 years ago and has worked her way up through the agency, giving her a unique and broad perspective of what's required to keep it running safely and efficiently. That's important because last year alone CATS provided over 1.2 million rides! 
Since taking over the interim CEO role nearly one year ago, in June 2022, Williams has been a hands-on presence at the agency, visiting the terminal daily and ensuring that all processes are being followed for both customer and employee safety. Her two decades of experience in multiple facets of the agency also make her a great problem solver when issues arise. 
CATS has taken a "Safety First" approach, and in October, the CATS Board of Commissioners approved an updated safety plan for the agency. These are just a few examples of how CATS is going the extra mile to ensure the safety of its customers and operators.  
Pre-Shift inspections: Every morning and afternoon, CATS operators go through a pre-trip checklist, thoroughly inspecting their buses from front to back before they ever leave the CATS garage. Any bus that doesn't pass inspection is pulled out of service until repairs can be made and the operator is given a new bus to take out on the road. 
Maintenance every 6,000 miles: At CATS, each bus undergoes a rigorous, 200+ point inspection in the CATS maintenance department every 6,000 miles. 
Experience and training: Maintenance department employees have a combined more than 100 years of experience. All employees receive on-going training. For operators, CDL training is required prior to getting on the road. Clearly that training has paid off – during the previous year, 64 of CATS' hardworking bus operators went all year without a single preventable accident. 
Prepared for emergencies: Operators on the road are ready for emergencies that may arise. Each CATS bus is equipped with radio equipment to connect operators to the dispatchers in the terminal, as well as an onboard "Safety Kit" containing a first aid kit, road flares and a fire extinguisher. 
Serving everyone: CATS believes everyone deserves access to safe and reliable public transit. All CATS buses meet Americans with Disabilities Act (ADA) requirements, offering wheelchair lifts and other features to accommodate riders with disabilities. The agency also offers a special paratransit service – CATS OnDemand – for persons with disabilities. Additionally, over the next 10 years, CATS will ensure that all its bus stops are ADA accessible. 
"The safety of our employees and loyal riders is our first priority here at CATS," Williams says. "Team CATS has promised to do all we can to ensure the safety of every single person who interacts with our services, and these are just some of the ways we are putting those ideals into practice." 
More information about CATS can be found online at brcats.com. The agency also has a Customer Care Line to help customers during CATS service hours. Call 225.389.8282 for assistance.