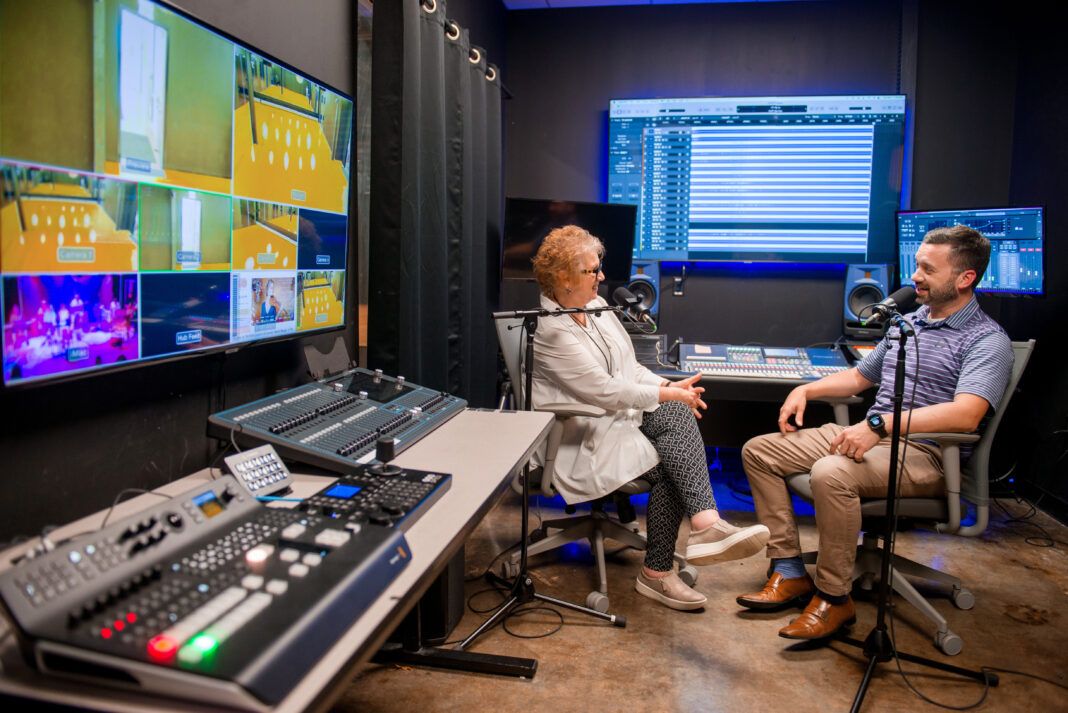 While The Arts Council of Greater Baton Rouge originated as a Junior League project in 1973, it's grown to be much more.
AT A GLANCE

Top executives: Renee Chatelain, President & CEO; Jonathan Grimes, Executive Vice President

Phone: 225.344.8558

Address: 233 St. Ferdinand St., Baton Rouge, LA 70802

Website: artsbr.org
In January 2022, The Arts Council opened the Cary Saurage Community Arts Center, converting a blighted building in downtown Baton Rouge into a vibrant workspace for artists and creatives. The center contains everything from a state-of-the-art recording studio to a kiln room. The expanded space allows for the Arts Council to host camps and classes for all ages, as well as host artists that need a space to create. President and CEO Renee Chatelain hopes that everyone can enjoy their new space, not just artists.
When creating the plans for the center, Chatelain looked to the past. "It was really important to me to look to the people on whose shoulders I stand—those people still with us who served in capacity from board services to artists," she says. "Peg Towers, the chair of the Junior League board tasked with starting an arts council in 1973, provided us with lots of historical documentation and reflection. It's important to us to look back, but also to use that information to look forward."