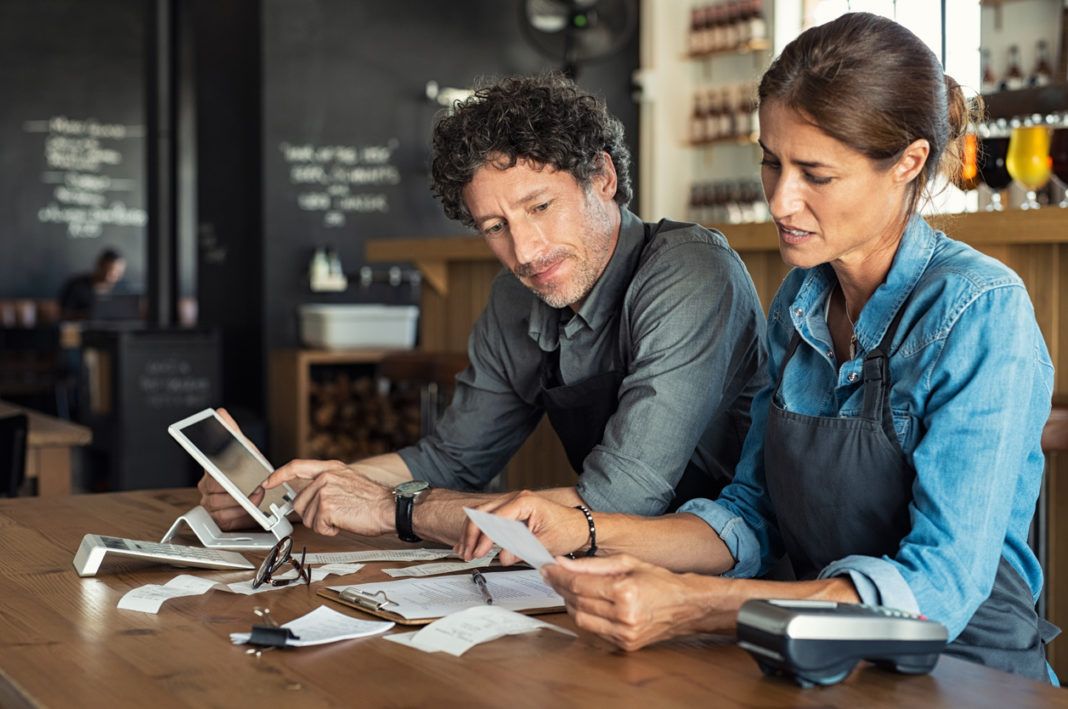 Sponsored by Postlethwaite & Netterville
When an organization is getting up and running, QuickBooks' basic functionality can help almost any business grow. However, stakeholders can soon run into limitations that require an upgrade to a more robust solution. Krystal Pertuit, team lead for systems selection and implementation at Postlethwaite & Netterville (P&N), shares 5 telltale signs you've reached your limit and advice to help you find a better fit. "Organizations may not even realize that these inefficiencies are getting in the way of doing business," Pertuit says. "The processes become ingrained in the day-to-day operations and create a slow, silent drag on organizational resources."
---
SO WHAT COMES NEXT?
Outgrowing QuickBooks is a sign that your business is flourishing. You need to find a solution that better supports your business' current and future needs.
A more robust, modern accounting system can help improve your company's performance and make your finance department more effective while improving compliance and transparency. More powerful solutions offer several advantages to a growing business.
---
Here are some key features and functions to consider before selecting a new system:
• Automated accounting processes can improve productivity, provide compliance, and drive your business forward.
• A multi-dimensional general ledger provides robust, easy-to-use reporting and one place to go for a full view of your real-time business performance.
• An easily-adaptable workflow adjusts to the way you need and want to do business.
• Scalability allows you to seamlessly handle a growing numbers of users, customers, transactions, or entities.
---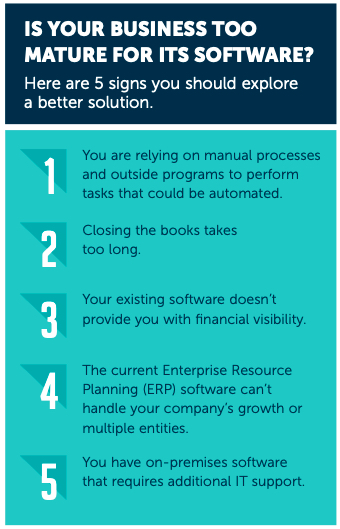 With the prevalence of modern cloud accounting solutions, graduating from QuickBooks is easier than ever before. Many organizations have already made the move to cloud financial management solutions to gain more effective process management, better visibility, and a flexible platform that grows with them. P&N helps organizations assess their current situation, understand the impact to the organization and implement best-in-class financial management software, such as Sage Intacct, that can evolve with their business needs. In fact, P&N is the only Louisiana-based reseller of Sage Intacct—the first and only AICPA-endorsed cloud accounting solution.
---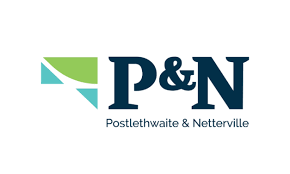 Schedule a free assessment by emailing Krystal Pertuit at kpertuit@pncpa.com or call 225.922.4600.