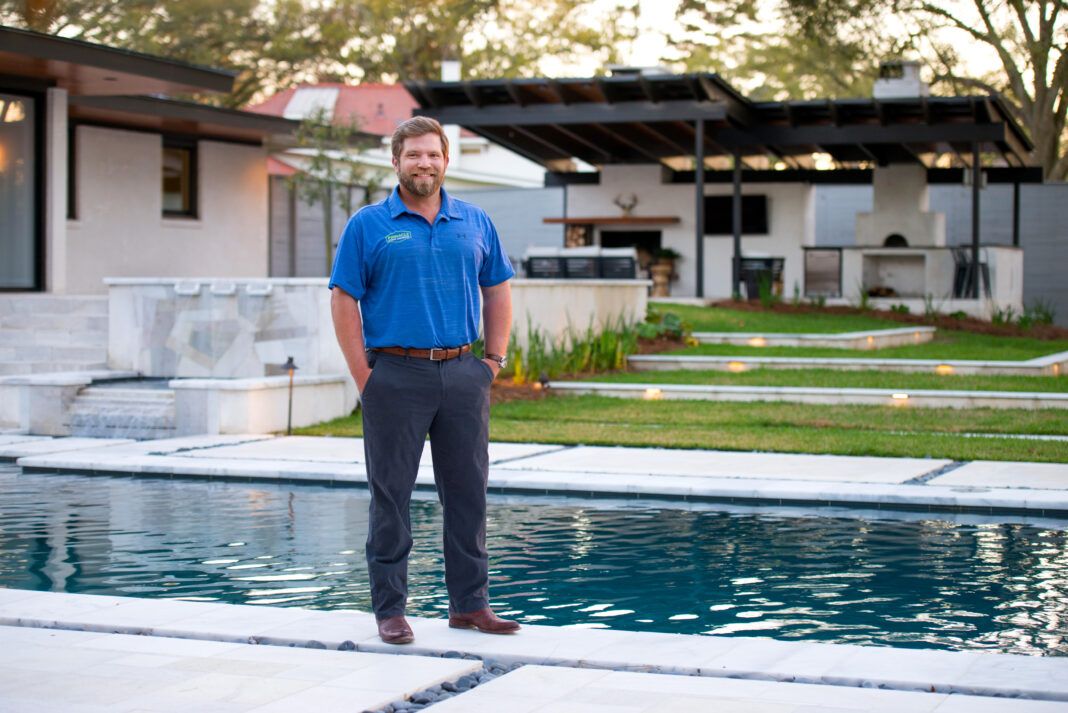 Imagine spending your days lounging by a custom, beach-entry pool, surrounded by beautiful landscaping, and your evenings cooking in an outdoor kitchen or having a drink by a crackling fireplace under the stars. This is the type of experience Pinnacle Exterior Construction can create for its clients, no matter the size of their outdoor space. 
"We do everything in-house," says Shane Dantin, who became the sole owner of Pinnacle in the fourth quarter of last year. "You don't have to hire different companies to build your pool, fence, outdoor kitchen, bulkhead and brick fireplace. We can do it all." 
Pinnacle closed out 2020 with a strategic planning session to develop the company's core goals and values. "We really focused on the value that we can bring to our customers," says Dantin. With that came the slogan: "We build the spaces. You build the memories."
AT A GLANCE

Primary product or service: Custom builder of residential and commercial outdoor spaces

Top executive: Shane Dantin, Owner

Year founded: 2014
Phone: [225] 757-6138
Website: pecbuilt.com
Doing it all themselves can often mean lower prices and a more seamless construction experience for the customer. Whether it's a cocktail pool, new deck, custom spa, pizza oven or even a simple privacy fence, Pinnacle can make the most out of any outdoor space. 
"Many people think their space is too small or that they can't do certain things," says Dantin. "We can design and build everything you could ever want in your back yard, regardless of the size." 
Pool maintenance is a new area of service for the company, adding to their one-stop shop offerings. Pinnacle's residential offerings don't stop at pools and outdoor living spaces, however.  They can also construct bulkheads, retaining walls, fences and brick structures like columns and fireplaces. Their commercial portfolio consists of all of the aforementioned services, in addition to neighborhood entrances, multi-family outdoor amenities, restaurant pavilions, patios and much more.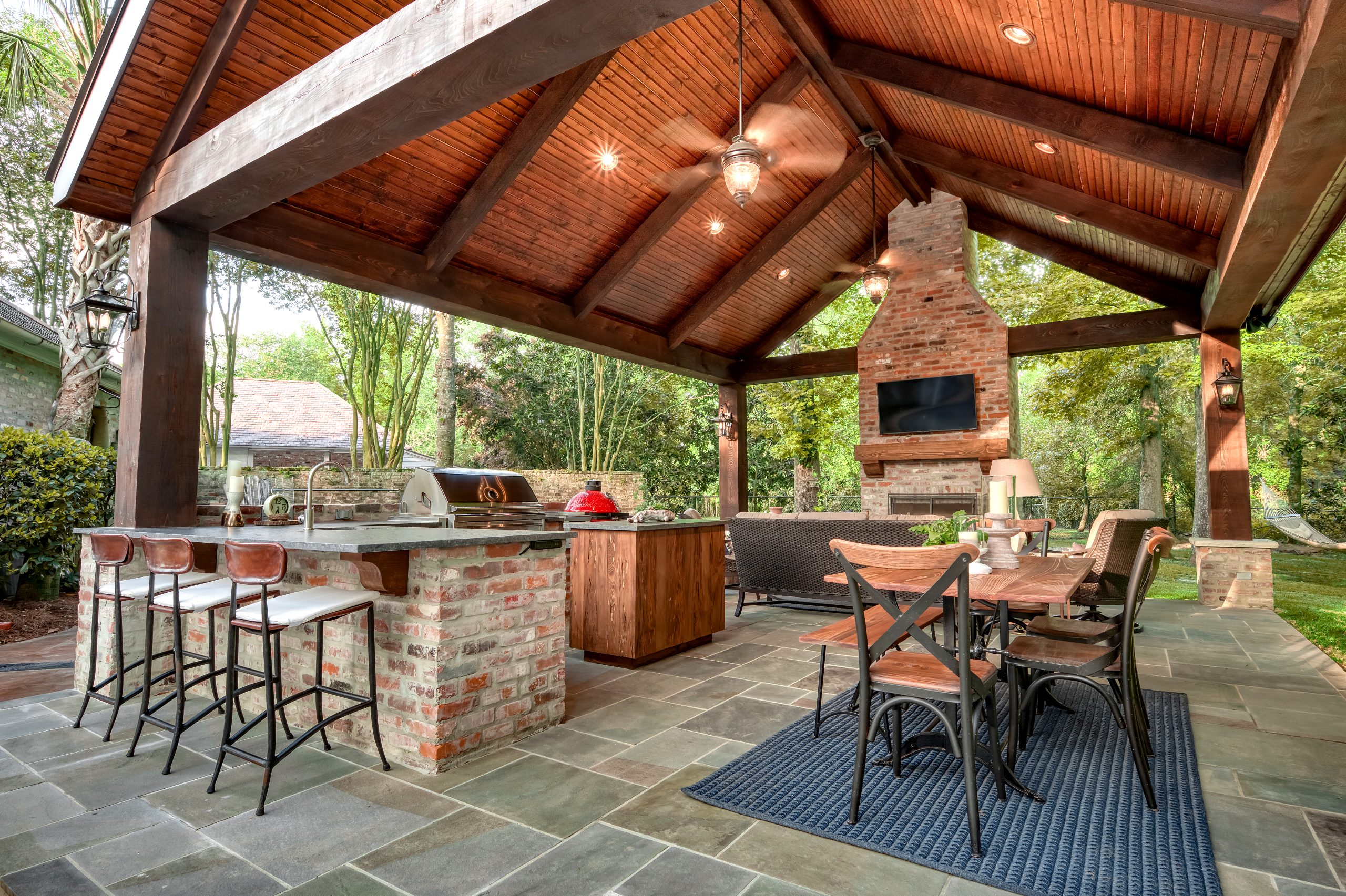 "We are branding ourselves as the go-to company for residential and commercial outdoor spaces," says Dantin. "Being able to do it all is rare in this industry." 
Dantin is self-taught and has worked in construction since a young age. He always wore many hats on the construction site and still puts on a tool belt to get hands-on from time to time.
Ellen Dantin joined the team in an official capacity at the end of 2020 and currently serves as Pinnacle's director of operations. "The team we have right now is passionate and driven, and we are excited about the opportunities that have been presented to us recently," says Ellen. "2021 is going to be an amazing year. We've got some new partnerships in the works, and we will be expanding our service lines soon to provide even more value to our customers."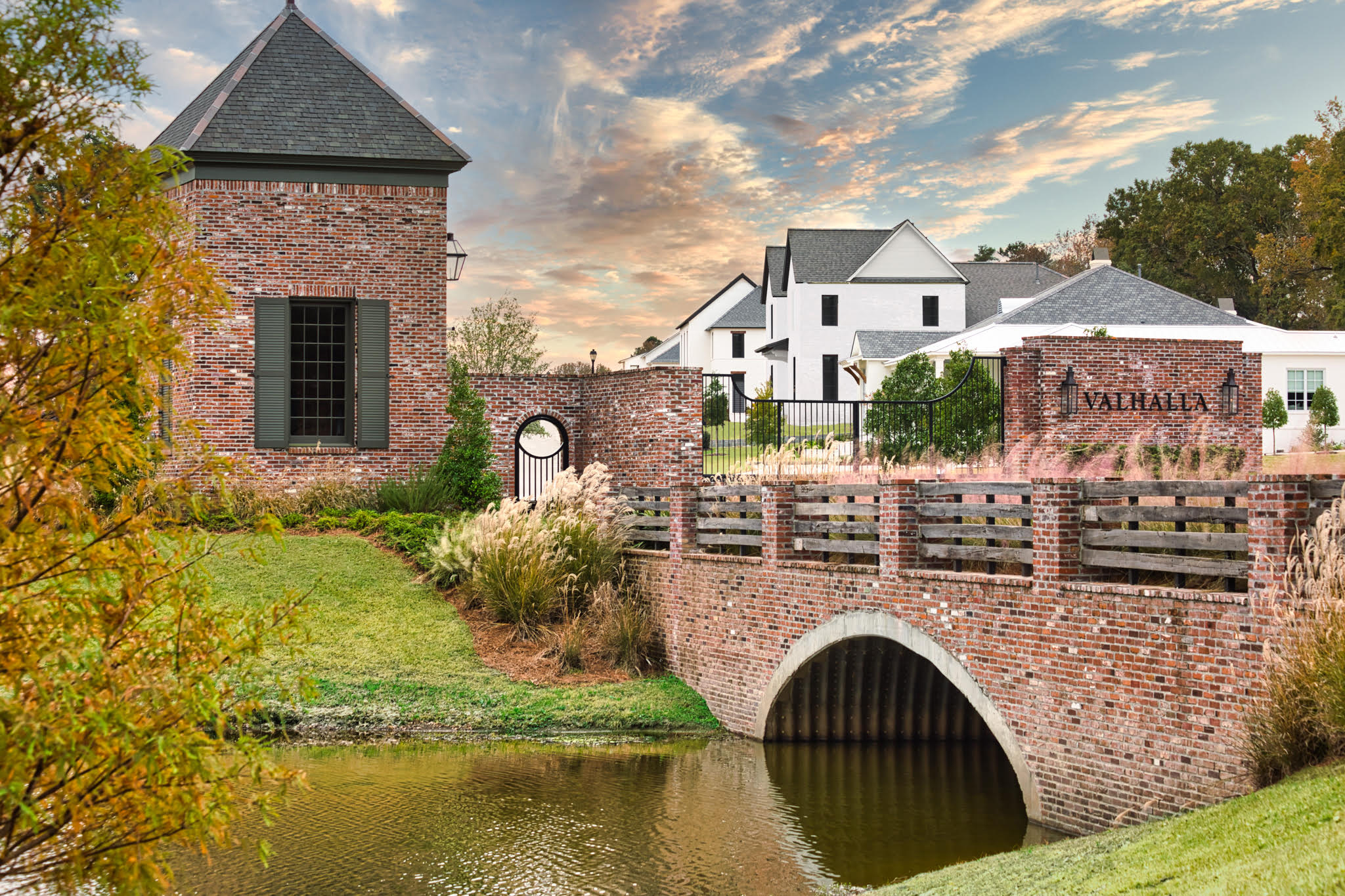 One of the projects Pinnacle is currently working on is a unique courtyard designed by Reich Landscape Architecture for a home in Rouzan traditional neighborhood development. Fitting what looks like the courtyard of a five-star hotel into a 12 x 80-foot space was no easy task, but Reich managed to create a design that gives the client a seating area with a firepit, pool, outdoor kitchen, bar and plenty of green space, all tucked away on one side of the house. 
"The client, who is also a designer, had a list of elements that would normally fit in a much larger space," says Dantin. "The design allowed us to elegantly fit all of the desired features into the space, while creating a contemporary take on a boutique New Orleans courtyard. It's definitely an innovative design and, so far, it's been a really fun build."  
"This project is a perfect example of what we can do," adds Ellen. "We are building a lush, tranquil space for this family, and now it's up to them to build the memories."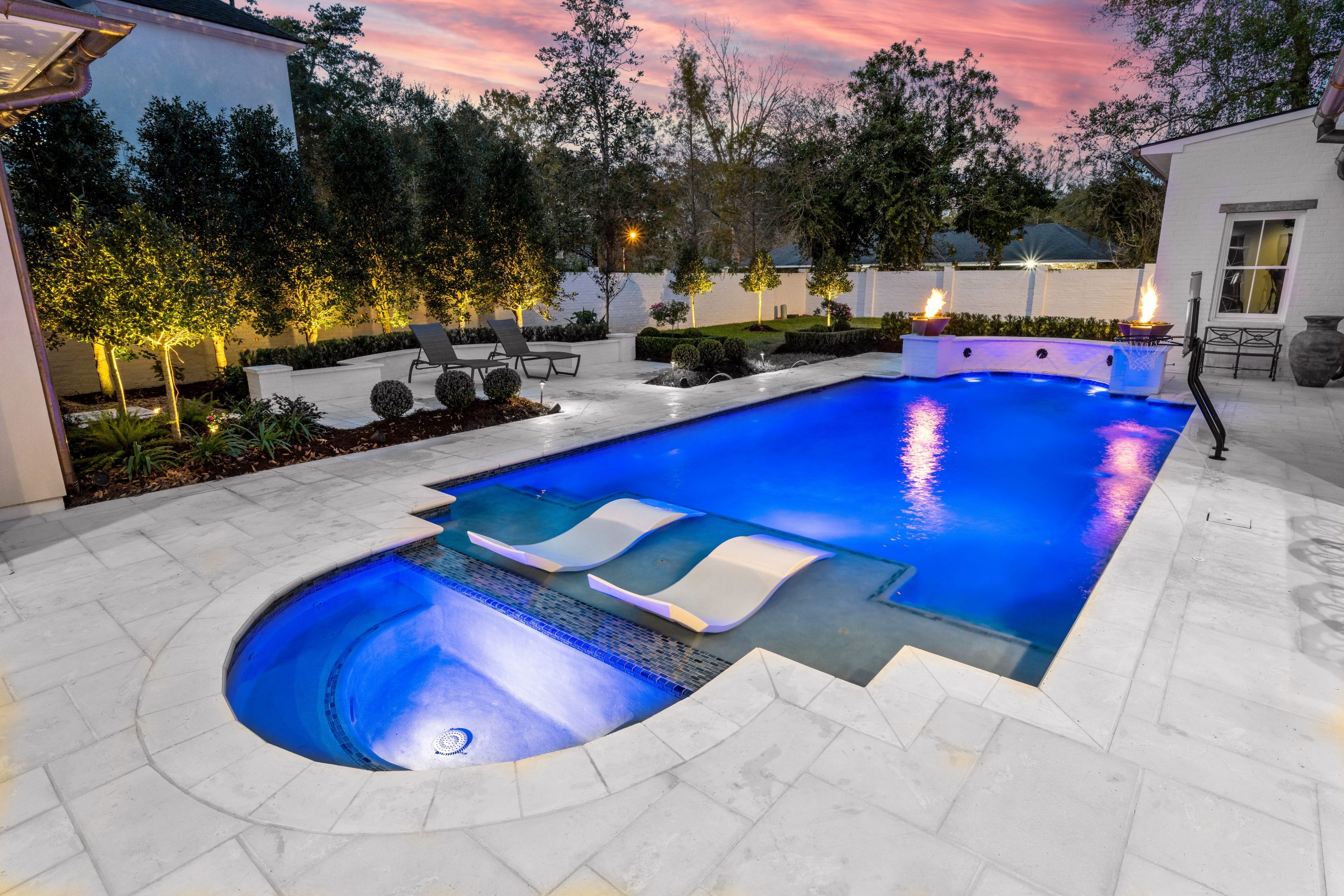 ---

FROM THE OWNER
As a locally owned residential and commercial construction company, Pinnacle provides its exterior expertise to customers across southeast Louisiana. The individuals and companies we work with know us well, and they can tell you just how dedicated we are to making their creative visions a reality. Our attention to detail comes standard and we are proud of our reputation for the highest level of quality workmanship. 
One key to success is our passion for building long-lasting relationships with our clients. Every job is a partnership from start to finish, and our goal is always to meet our clients' needs while exceeding their expectations.
Our craftsmen are the best in the business, and we offer pool and outdoor living packages for all budgets. We specialize in all things exterior and take pride in the fact that our work is crafted with both beauty and precision. We are looking forward to 2021 and the opportunities it brings!
—Shane Dantin, owner, and his wife, Ellen