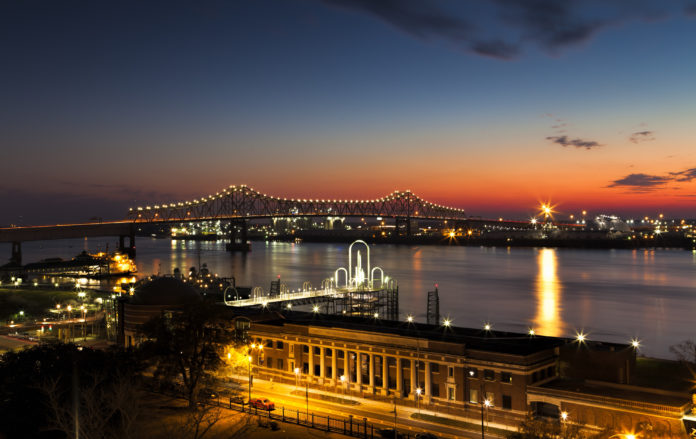 In late 2018, NBC gave a script commitment to a crime drama from author Patricia Cornwell, producer Matt Tolmach and Sony Pictures TV, called "Red Stick," which—as its name suggests—is set in Baton Rouge.
Though the series is only in the early development stages, with no decision yet as to where it will be produced, or if it will even be aired, local film industry leaders are excited by the possibility of having Baton Rouge as the show's backdrop.
"The Baton Rouge Film Commission has been in touch with the studios," says commission executive director Katie Pryor. "This show is unique as it's set in Baton Rouge, and we feel confident we'll be considered if the project is made."
"Red Stick" was written by Samantha Humphrey, though the plot was conceived by Cornwell—a bestselling author—according to Deadline.com.
The story centers around a character named Dr. Annie Dodge, who leaves New York to return to her hometown of Baton Rouge following the sudden death of her father, the city's "beloved coroner." While mourning her loss, as Deadline.com reports, Dodge steps into her father's role to solve a murder "while navigating the complicated waters of Bayou politics, Southern hospitality and a simmering past romance."
NBC gave "Red Stick" a script commitment plus penalty in November, meaning the network agrees to pay a penalty if it does not go forward with the series. A script commitment is not a guarantee, but it does mean NBC is seriously interested.
"This is really early to call it, but it's exciting that it's in development," Pryor says, adding that having the show produced in Baton Rouge would bring "large tourism value" to the city.
Tolmach, the producer behind "Red Stick," recently helped produce two films, "Venom" and "Jumanji: Welcome to the Jungle," which together brought in more than $1.4 billion worldwide, according to Deadline.com. Humphrey, meanwhile, has written for other TV series such as ABC's "Body of Proof" and CBS' "NCIS: New Orleans."