CAUW, BRAF launch 225 GIVES fundraising event for local nonprofits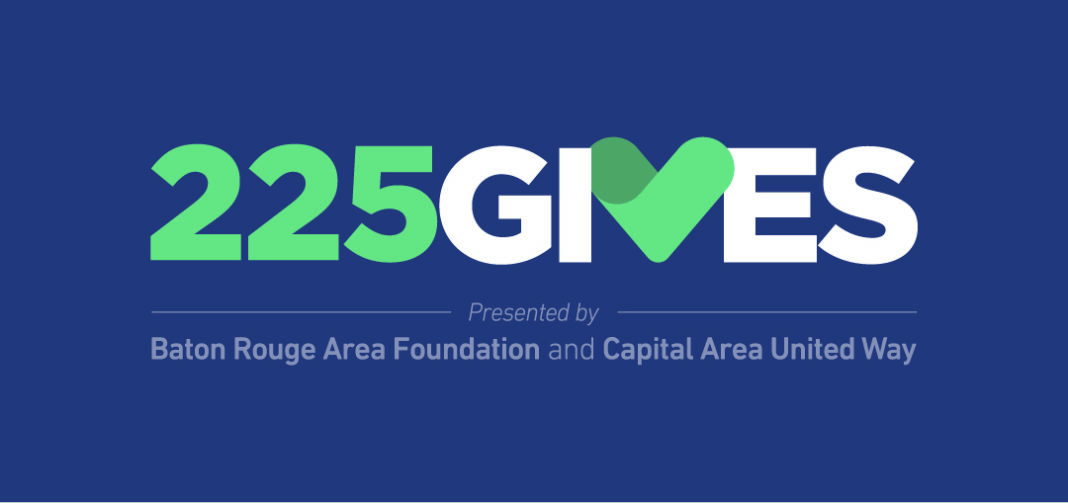 Editor's note: The headline to this story incorrectly stated the Capital Area United Way was partnering with the Baton Rouge Area Chamber, rather than the Baton Rouge Area Foundation. Daily Report regrets the error. 
Capital Area United Way and the Baton Rouge Area Foundation this morning announced plans to host the first-ever 225 GIVES event on Dec. 1, with a goal of raising $4,225,000 for area nonprofits. 
225 GIVES will be a 24-hour online fundraising competition to support Baton Rouge-area nonprofits.  
"This year has been particularly challenging for capital area nonprofits as COVID-19 has caused widespread cancellations of major fundraisers at a time when nonprofit services are in higher demand, plus the compounding impacts of an active hurricane season," says George Bell, president and CEO of CAUW, in a prepared statement. "We believe this digital fundraising initiative will be an impactful way to build community and connect donors to local nonprofits." 
Participating nonprofits will be encouraged to use a wide range of entrepreneurial and innovative fundraising techniques and incentivized by prizes for most dollars raised, most unique donors, and lottery-based awards throughout the day.
In addition, foundations, corporations, and philanthropists are invited to contribute to the Challenge Fund that will provide a proportional share of the donations received by every nonprofit that raises a minimum of $225. More than $500,000 in monetary prizes and Challenge awards is expected to be available to participating nonprofits.
Dec. 1 is known as Giving Tuesday internationally. Following Black Friday and Cyber Monday, the first Tuesday after Thanksgiving has developed into a global generosity movement unleashing the power of people and organizations to transform their communities. 225 GIVES hopes to capitalize on this movement through a centralized online donation platform to be managed by Capital Area United Way.  
All 501(c)(3) nonprofit organizations in the Capital Region are invited to participate in 225 GIVES. Nonprofits will be required to officially register, complete an online profile through the giving site, and participate in at least one training seminar. Read the full announcement here, and check out the 225 GIVES website here.