Ochsner Health System President and CEO Warner Thomas, Blue Cross and Blue Shield of Louisiana economist Michael Bertaut and LaPorte CPAs and Business Advisors COO Patty Paz will headline a free webcast in October offering insight into rising employer health care expenses and strategies for managing costs.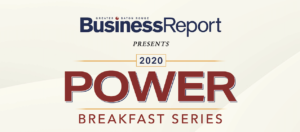 Hosted by Baton Rouge Business Report, the October 21 Power Breakfast webcast replaces a live breakfast event that is now virtual due to pandemic-related restrictions. The event is sponsored by Jones Walker law firm, the Alliance Safety Council and LaPorte CPAs & Business Advisors.
Employer health plan costs have been climbing for years and currently are projected to do so by another 5% in 2021. The consequences are far-reaching—particularly for small- to medium-sized companies—impacting profitability, the ability to provide bonuses and raises, and premium hikes that can put coverage out of employee reach.
This session will provide insights into trends and driving factors in rising health costs, and offer robust strategies for purchasing health care benefits, leveraging digital health technologies, partnering with hospitals and physicians to manage costs and premiums, and more. We'll also explore the downside of short-term fixes like raising copayments, deductibles and other out-of-pocket expenses, as some studies have shown it can disincentivize employees to seek preventative treatment.
And what will be the impact of COVID-19?
THE SPEAKERS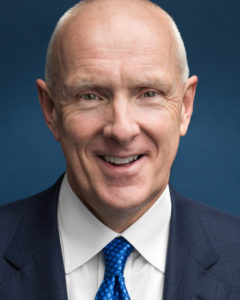 Ochsner President & CEO Warner Thomas
Warner Thomas was named president and CEO of Ochsner Health in 2012 after previously serving as president and chief operating officer from 1998 to 2012. He is the CEO of Louisiana's largest nonprofit academic health system and its largest private employer. Under his leadership, Ochsner has expanded access to care in Louisiana and the Gulf South, employing more than 26,000 employees and more than 1,500 employed physicians in over 90 medical specialties and subspecialties, and conducted more than 750 clinical research studies. The system coordinates and provides clinical and hospital patient care across the Gulf South region through its 40 owned, managed and affiliated hospitals and specialty hospitals, and more than 115 health and urgent care centers. Thomas is a board member of the American Hospital Association and a former member of the Medicare Payment Advisory Commission advising  Congress on issues affecting Medicare. He has served as chairman of the American Hospital Association Section for Health Systems Governing Council and is a past member of both the Board of the American Medical Group Association and the Association of American Medical Colleges Advisory Panel for Health Care and Council of Teaching Hospitals. He was named as one of Modern Healthcare's Top 100 Most Influential People in Healthcare for 2020 and one of Ernst & Young's Entrepreneur Of The Year® in the Healthcare & Related Services category for the Gulf Coast area in 2019.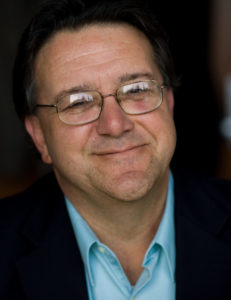 Blue Cross and Blue Shield of Louisiana economist Michael Bertaut
Michael Bertaut is a Certified Health Consultant and Professional of the Academy of Healthcare Management.  He has 30+ years of analytical experience in the healthcare, telecom, and retail industry sectors. On the ground in Washington D.C. when the Affordable Care Act was negotiated and intimately involved in analyzing subsequent healthcare legislation, he has engaged in over 1,200 public discussions on Healthcare Costs and the Impact of Reform since 2009. He is a Fellow of the Academy of Applied Politics at Louisiana State University and lectures regularly there as well as at Tulane, The University of New Orleans, and other colleges on current health care issues and the flow of money through the healthcare system. He is the author of the Hermes Award-Winning Healthcare Blog Straight Talk, which gives readers a weekly update on critical matters in healthcare costs and policy in plain English. He is a financial modeler and forecaster, currently responsible for predicting membership activity for over 1.8 million Louisianans who carry a Blue Cross Card, currently employed as the Senior Healthcare Economist and Exchange Coordinator for Blue Cross and Blue Shield of Louisiana.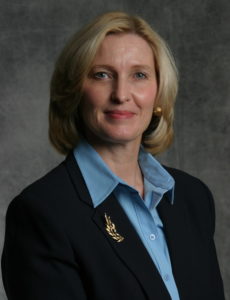 LaPorte CPAs & Business Advisors COO Patricia Paz
PHR, SPHR, SHRM-SCP, RCC
As chief operations officer for LaPorte CPAs & Business Advisors, Patty Paz oversees all administrative and strategic operations for LaPorte. Her responsibilities include facilities planning/maintenance, firmwide talent management, budgeting, human resources, benefits programs, and systems reviews related to internal functions. She is instrumental in negotiating healthcare benefits costs for LaPorte and its employees. Paz has more than 40 years of administrative experience, including 10 years at a Big Four accounting firm.
The webcast is scheduled for 8:30 a.m. October 21. Audience members can submit questions in advance by emailing them to webcast@businessreport.com or during the event via Zoom's Q&A feature. A recording of the event will be available afterward to registrants and Business Report subscribers. Register here.