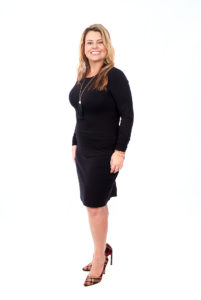 Dana Neucere returned to her native Baton Rouge in August 2017 to join Mary Bird Cancer Center after spending more than 25 years in California. She and her husband wanted to return to be closer to their families as they raise their two children.
"I feel like it was really meant to be; everything lined up in terms of finding the perfect job and place to live," she says. As chief financial officer, Neucere oversees Mary Bird Perkins' financial portfolio, including ensuring philanthropic gifts made to the cancer center are spent wisely so patients requiring assistance receive the care they require.
Next fall, she plans to return to LSU—where she earned her accounting degree before getting her MBA at the University of Southern California—to enroll in the actuarial studies program.
"I love the LSU campus and never miss a home football game, so I enjoying hanging out at the university every chance I get," she says. "In terms of furthering my education, I believe in always seeking advanced certifications to further my knowledge in my field."
Read the full Executive Spotlight Q&A with Neucere. Here's a sample of what you'll find:
You and your husband opened a health club business of your own about 10 years ago. Tell us a little about it and what you learned from the experience.

"Overall, I learned that you have to make calculated, bold moves. The initial health club we opened in California was off the beaten path and the rent was expensive because we signed the lease at the top of the market. Coincidentally, we opened right before the economy spiraled in 2008, and peoples' gym memberships were the first thing to go, so we had to move, which also meant we'd have to break our lease. Fortunately, we were able to move to a less expensive, more visible space for better foot traffic and that made a big difference. It was a huge financial risk, but it worked, and we doubled the size of the gym."