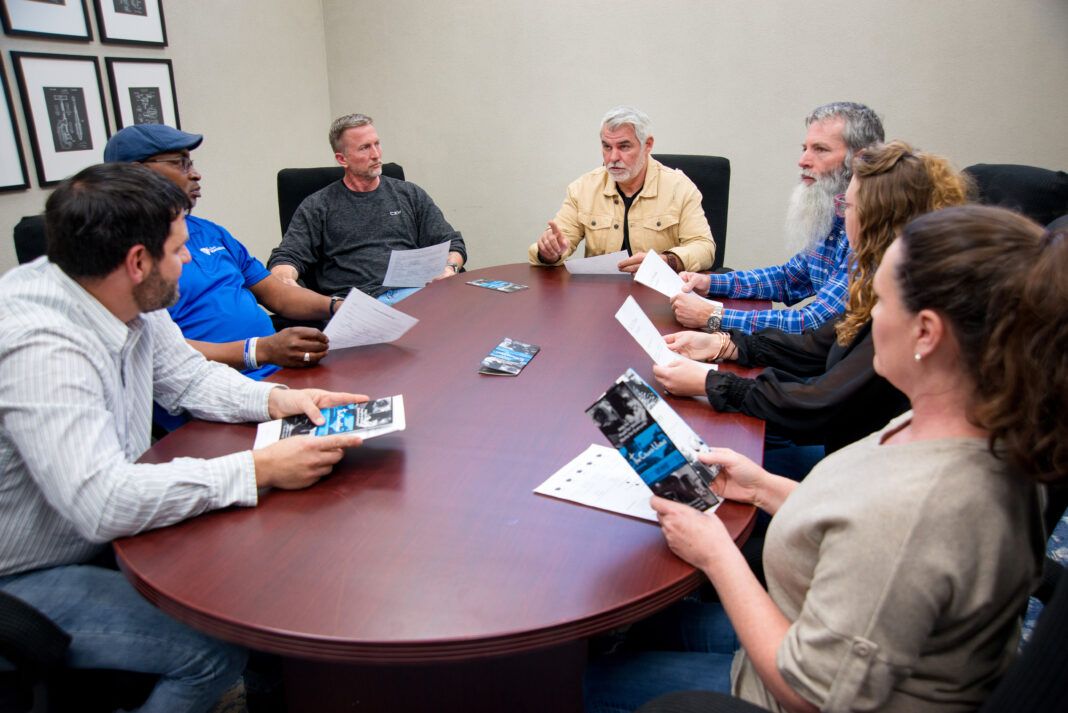 The Life House, a nonprofit transitional housing facility located at the foot of the Sunshine Bridge in St. James Parish, offers a new way of life for men seeking to overcome addiction, homelessness or recent incarceration.
The property previously served as the St. James Youth Detention Center, and was purchased from the parish in 2018 by a local businessman (and family) Sam Smith, Karen Smith Guidry, and Billy Smith of Smith Tank & Steel. Sam Smith now serves as a board member for The Life House.
Driving up to the 37-acre facility, The Life House welcomes visitors with a sign that says, "Living in Freedom Every Day." Participants who arrive typically have no substantial connections to the outside world. "They really have nothing on the other side. Their families and society have exhausted themselves due to their decisions in life, but that doesn't mean you give up on them forever," says Pastor Mark Stermer, president of The Church United and senior pastor of The Church International.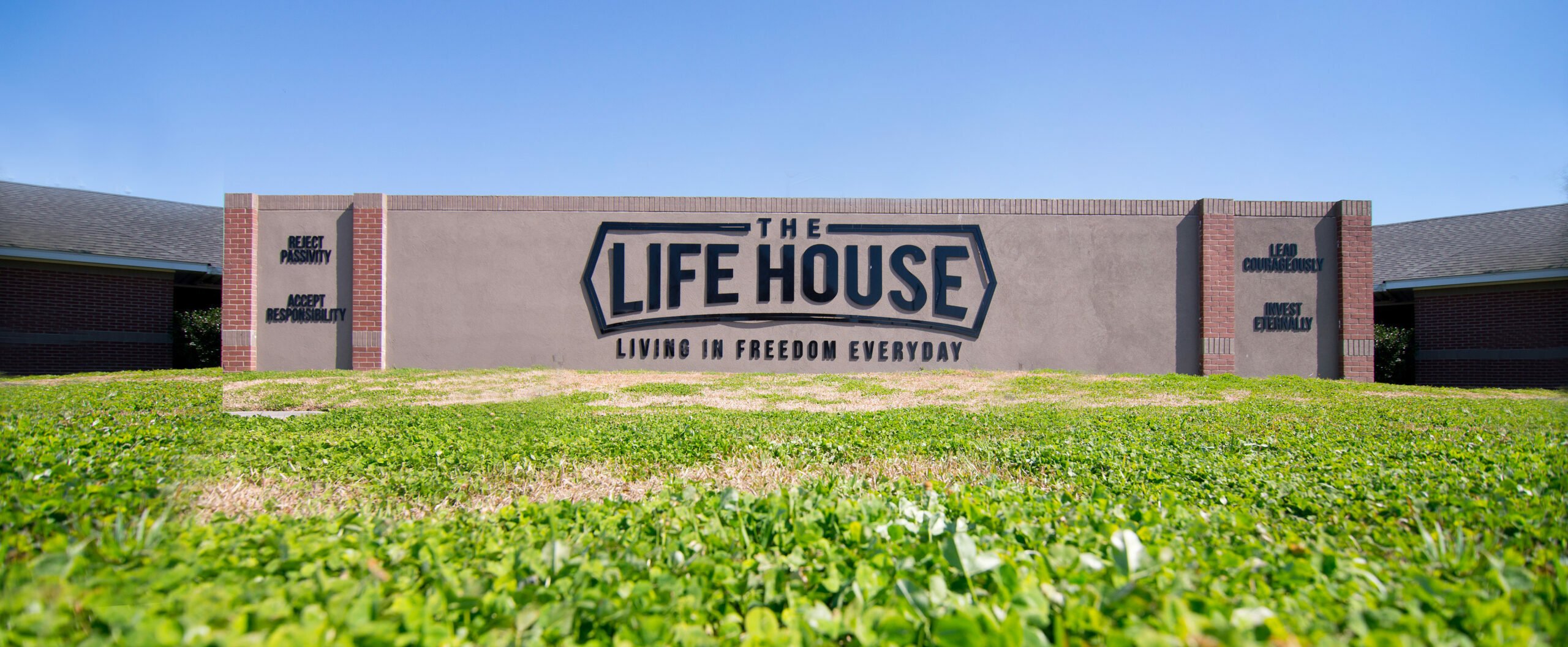 AT A GLANCE

Primary product/service: Nonprofit faith-based organization that partners with families, businesses and government to influence change and teach people how to "Live a new way of life"

Top executives: Jeffery Robert, Executive Assistant, Business Development; Matt Luneau, Program Director; Richard Reed, Director of Vocational Services; Bobby Jackson, VP Construction

Year founded: 2002
Phone: [225] 644-3762
Website: TheChurchUnited.fm
The Life House offers them a structured environment rooted in Christian principles. The home is operated by The Church United, a faith-based 501c3 nonprofit organization. The Church United also operates The Ruth House, a similar program for women. At The Life House and The Ruth House, men and women receive job training, character building and life skills, supportive services and mentorship. Approximately 80 men live on the grounds currently, and the total will increase to 140 men and 25 women and children once renovations to both facilities are complete.
The property includes five resident homes, a welding fabrication shop, welding training lab, an activity building/worship center, an administrative building and a cafeteria. On a typical day, the men are fed breakfast and then go to work with a bag lunch. In the evenings, a hot meal is ready for them when they return home from their jobs.
Each resident building houses 28 men, with one bunk bed in each bedroom and a private bathroom. In the middle of each building is a common area with comfortable furnishings, a television, microwave, mini-fridge and coffee station.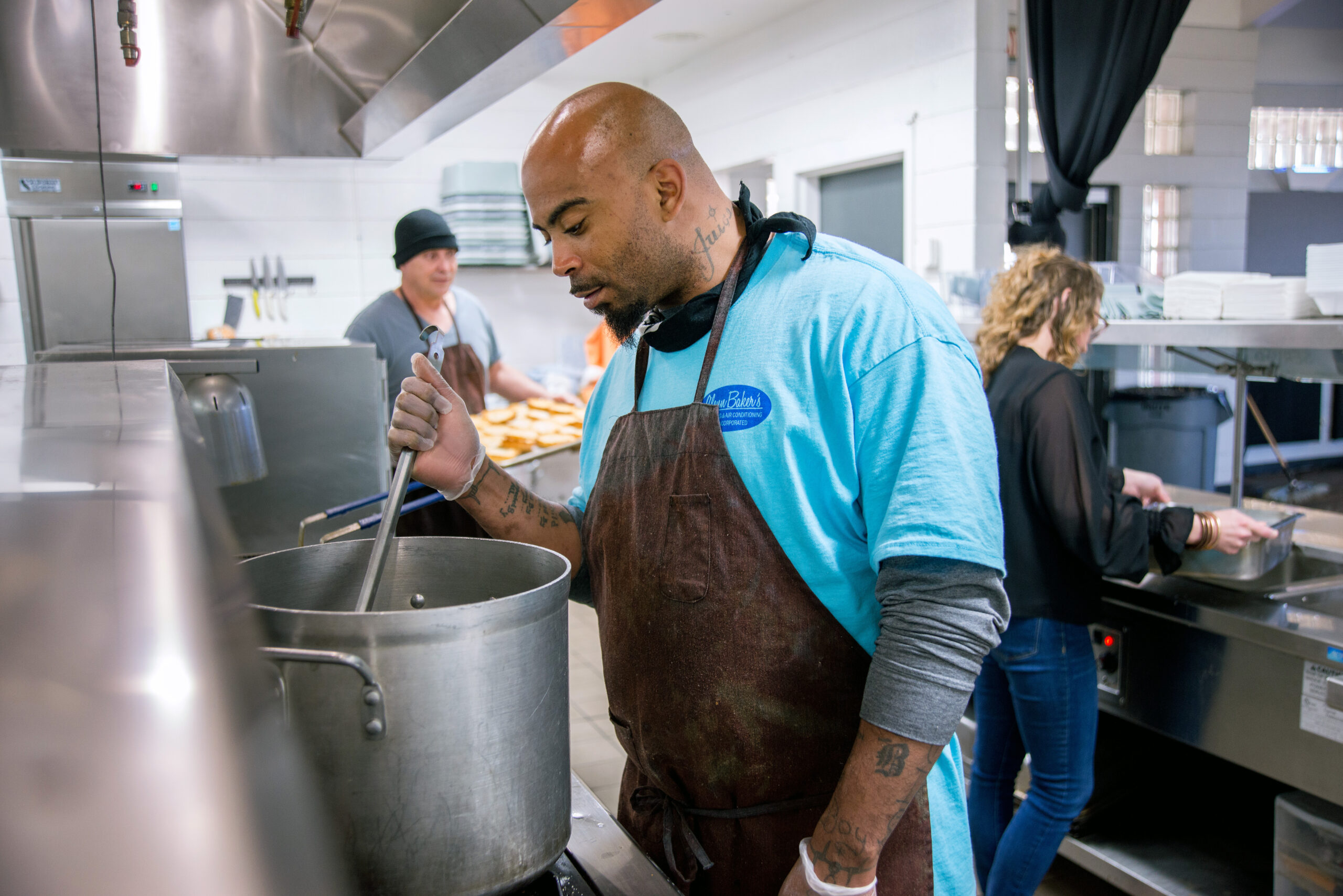 During the first few weeks of a man's stay, the staff works to obtain proper credentials so he can obtain work. Many of the men enter the program without any form of identification, birth certificate, or social security card. Some are still battling addiction, Stermer says. Those initial weeks allow the men to receive rest, professional counseling, basic life skills, job training, and job safety training, along with proper clothing and safety supplies. 
Through a partnership with Louisiana Rehabilitation Services, RPCC, and Opportunity Now, the residents are provided with work readiness training and help in acquiring gainful employment. They are paid minimum wage at the start but quickly move to higher wages after the first phase of a four-phase experience. They are also allowed to work directly for the companies as our partners decide what works best for them.
It's common after one year for residents to have saved thousands and they are allowed to live on the property in a graduate program that further gives them an advantage in life. The men are charged $30 a day for living expenses, while the actual cost is approximately $50 a day.
"If it takes a while for a guy to get a job, that debt is forgiven. We're not in it to make money. We're in it to help get these guys get healthy and offer an opportunity for a new way of life," Smith says.
The Life House has a strong relationship with local businesses for employment opportunities, and their construction division is cleared to work in several plants. With renovations finishing soon on additional resident buildings, the facility is looking for additional businesses open to hiring its residents.
Prior to COVID-19, the men did a lot of steel fabrication and commercial demolition through United Works Construction. They are looking for opportunities to submit bids for more work. Additionally, with 37 total acres on The Life House site, there is the possibility for a partnership with a business that needs a warehousing and manufacturing, scaffolding, and or paint yard, Smith says. "We have an army out here," Smith says. "We can guarantee the guys will be ready and on time."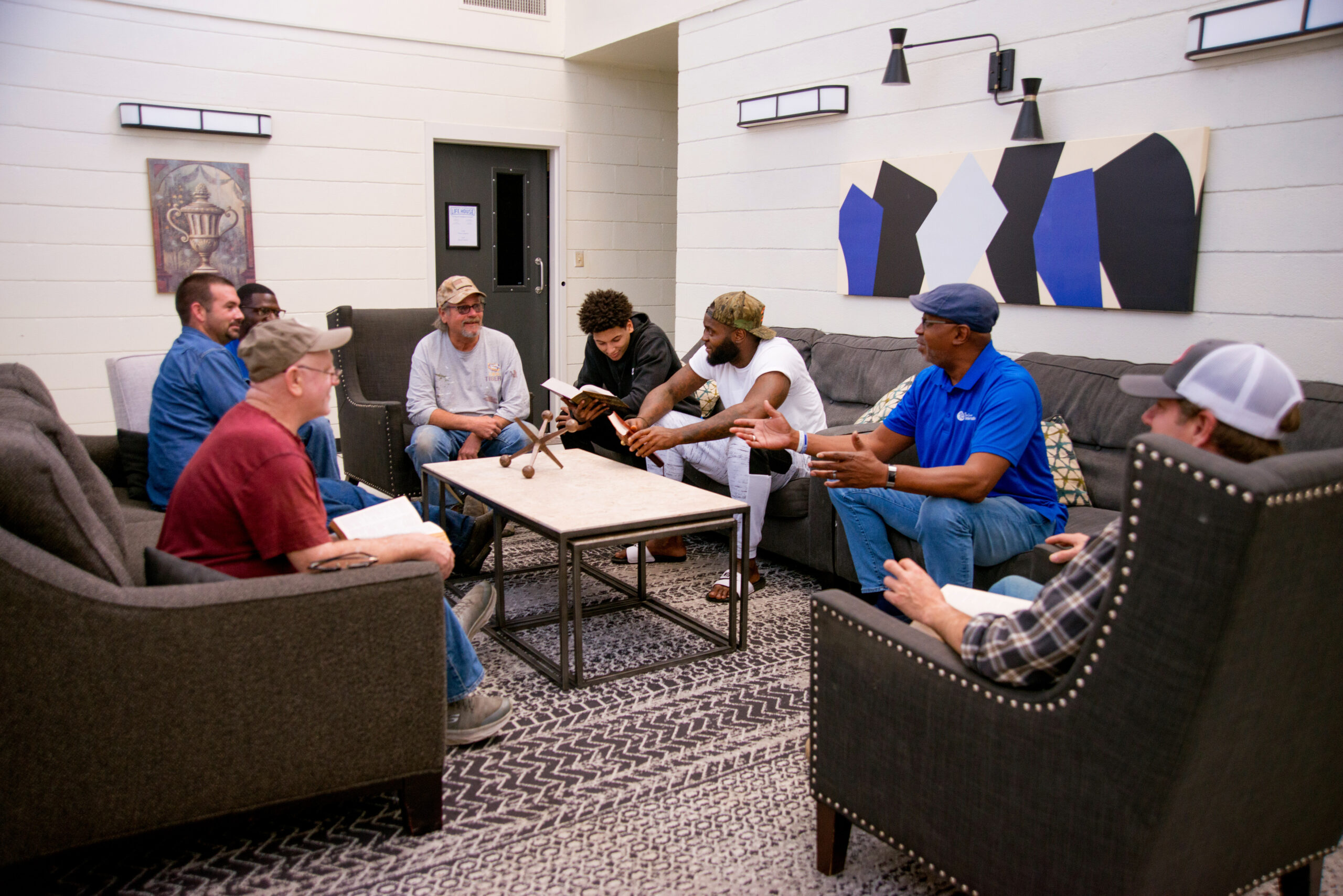 The Life House and Ruth House also have many community partners, including local sheriffs' departments, parish governments, prisons, probation and parole and drug courts in order to get men to the facility who are a good fit for the program. Grant funding from UCB and the Federal Home Loan Bank helped cover renovation costs, and a grant from the Huey and Angelina Wilson Foundation helped pay for some of the furnishings. 
"You can't do this without tremendous help and partnerships," Stermer says. "We are truly integrated with working with every aspect of society." 
For more information about the program or a tour of The Life House or Ruth House, contact Jeffery Robert at [225] 268-7998 or email him at Jeffery@united.fm.
---
FROM THE PASTOR
As someone who has been involved with helping those in dire need for over 22 years, it has been both a challenge and an honor to work with the thousands of men and women over the years. When we look at the lives being destroyed or wasted across our communities, it should prompt the compassion God has put in us to do something about it. We must remember that these are human beings with moms and dads and many with children who are in an overwhelming life crisis. Love cannot and should not turn its head away from what we all see! A person never wastes their time and resources when investing in a human being. As a businessperson, God has placed you as an opportunity giver. Like the business owners in this article, if you are looking for somewhere to give and support, we could use your help.
MARK STERMER
President, The Church United