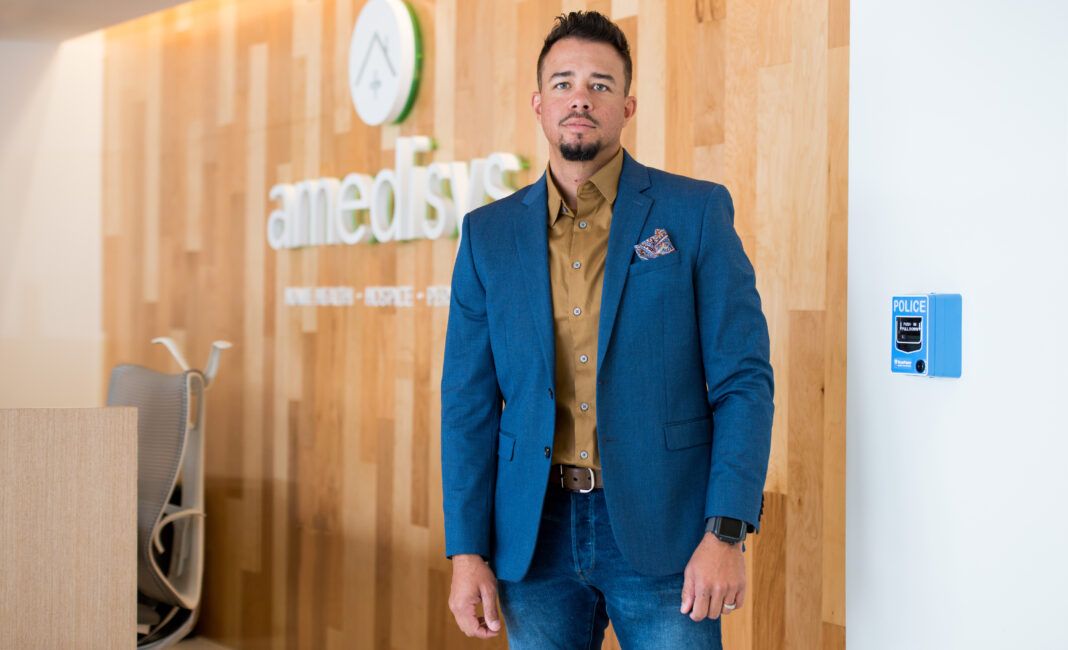 Kelly LeDuff established OpenEyes in 2011 to help people avoid scenarios like one that touched his family a year earlier—the murder of his uncle near the railroad tracks that LeDuff had managed for years.
That motivation has guided his company, OpenEyes, through many changes in the past decade. It all began with offering personal safety and self defense training locally. Today OpenEyes has a national portfolio of clients seeking training, security consulting and the latest in emergency notification technologies.
AT A GLANCE

Primary product/service:
Security consulting, and training
and emergency notification technologies

Top executives: Kelly LeDuff and Jeff LeDuff

Year founded: 2011
Phone: [225] 313-9713
Website: haveopeneyes.com
Recently, LeDuff has been pondering how OpenEyes can leverage its expertise to help businesses keep employees healthy amid the coronavirus pandemic. It's now common to check temperatures as people enter office buildings. But there are privacy and accuracy concerns with the thermal reading systems many businesses have purchased, LeDuff says. And they are pricey, some costing as much as $20,000.
LeDuff wanted to provide a more effective and affordable option—and he knew the technology to do so was out there.
OpenEyes now provides a system that uses facial identification technology, cameras and medical sensors to provide temperature readings. It looks like a tablet device and costs about $3,000. "It takes 75 points on a human face and within three seconds, it uses those points in an algorithm and calculates all external factors—weather, humidity, sunlight—to give you a medical-grade temperature," LeDuff says. 
If someone's temperature reads over 100.4 degrees, the system can send an alert and a snapshot of that person's face to a designated contact.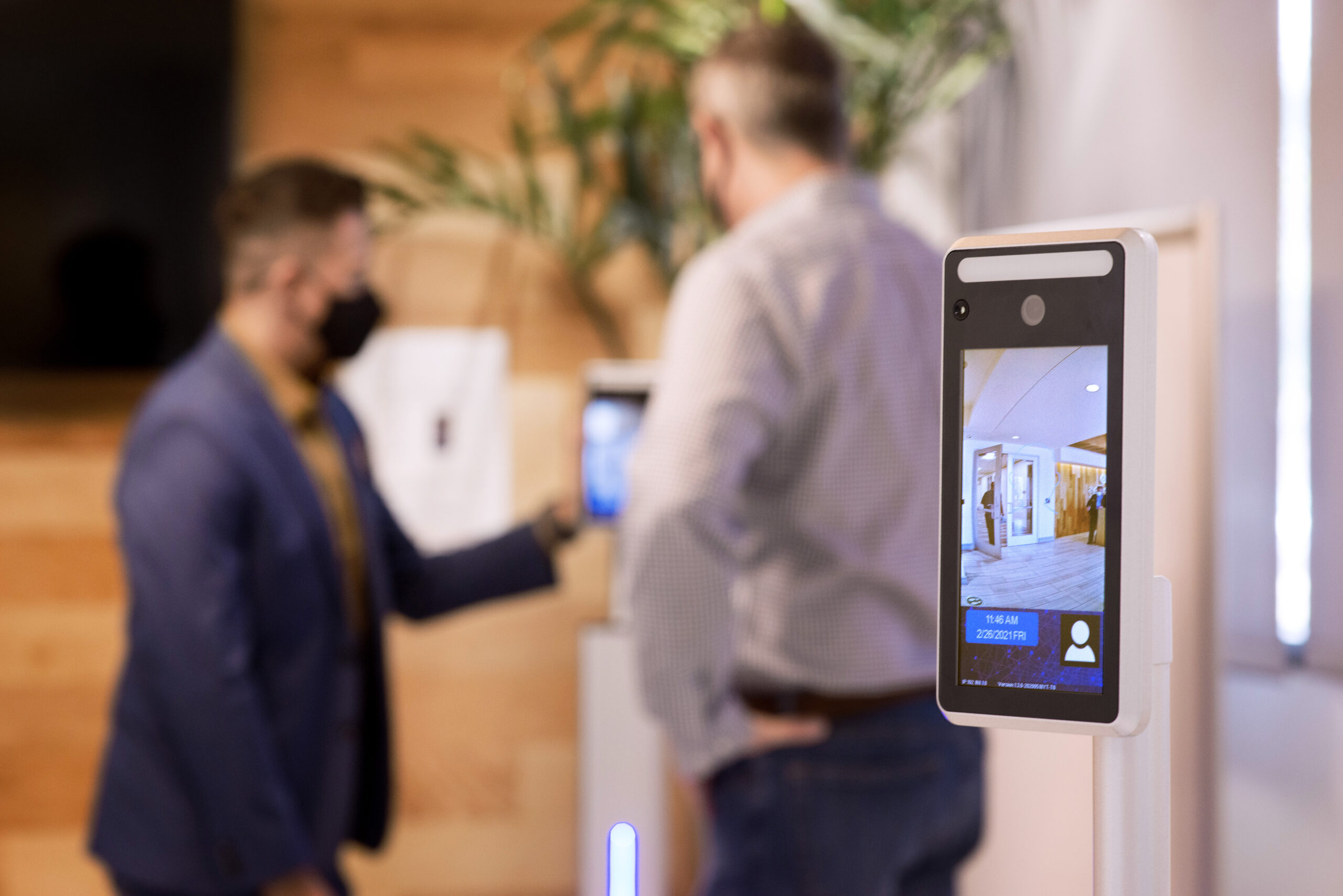 "These devices can be used for much more, like employee-only entrances. The employees don't have to use access cards anymore. Their face is what unlocks the door," LeDuff says. "Once the pandemic passes, this device can be used for banned employees as well. This goes back to OpenEyes' original mission of aiding businesses and faith-based and educational institutions about safety threats."
Meanwhile, OpenEyes is still working on another big push: getting BluePoint Alert Solutions "blue boxes" into as many schools as possible.
The boxes, which came about in recent years after a spate of school shootings around the country, are much like a fire alarm. Pulling the alarm alerts police of an emergency at the location and allows them to access camera feeds at the site through interactive maps. The BluePoint system also can send email and text alerts to employees if the alarm goes off, and set off patented strobe lights and integrate with PA systems.
"If I'm walking into the building after lunch and something is happening, I don't need to go in," LeDuff says.
These technologies go hand-in-hand with OpenEyes' original focus on helping big companies, small businesses, churches and everyone in between improve their safety and security.
LeDuff, who has a background in the private sector, combines his expertise with that of his father, former Baton Rouge Police Chief Jeff LeDuff.
"Technology is just that," Kelly LeDuff says. "There's still a piece that we have to do—A, to stop these things from happening, and B, if it happens and the technology is activated, there's a responsibility that we owe to teach people what they can do to survive that situation."