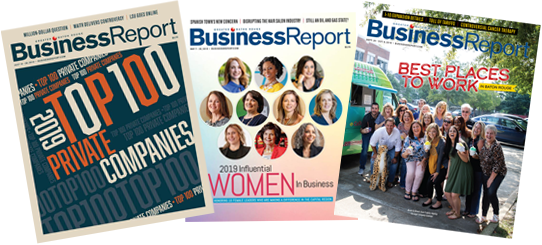 Get bi-weekly issues of the award-winning Greater Baton Rouge Business Report
Vital business news of the Capital Region
Get to know local executives & entrepreneurs
Exclusive stories and investigative journalism
Analysis of market trends by those in the know
The Business Report does a masterful job of addressing the tough topics facing our community. Keeping these difficult topics at the forefront compels business leaders to pause and thoughtfully consider their role in contributing toward solutions.
John Valluzzo, President,
Valluzzo Companies
DIGITAL ONLY
Includes Insider Access
Unlimited access of BusinessReport.com on any digital device
Digital editions of Business Report, Real Estate Report, Top 100 Private Companies, Best Places to Work, the Book of Lists and more
Subscriber-only breaking news stories and analysis
News archives featuring more than a decade of original business content
Exclusive market reports
Business Report's Data Center, a robust, searchable database of top Capital Region companies featured in the rankings we publish in every issue throughout the year and in the annual Book of Lists

In addition:

A library of exclusive white papers with ideas and advice for entrepreneurs and business executives on legal issues, management techniques, financial matters, talent development and more
I'm bombarded with information on a daily basis. Business Report is the single source I trust for the business stories and facts that truly matter to me.
Laurie Lipsey Aronson, President & CEO,
Lipsey's
PRINT + DIGITAL
Includes Insider Access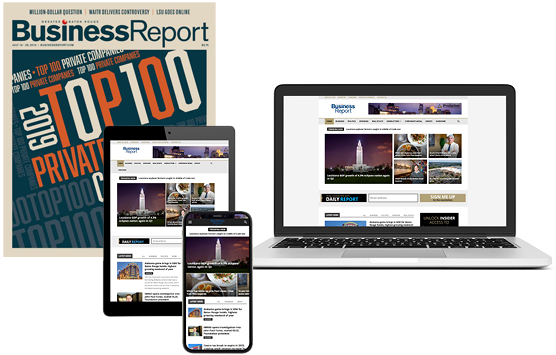 Get All Access

The BEST of both
Print and Digital
subscriptions
Business Report is the measuring stick I use to gauge where I am on my entrepreneurial journey. It gives me a clear picture of the successes or set-backs of local industry professionals so that I can either emulate or avoid similar paths.
Keith Tillage, Owner,
Tillage Construction LLC