Managing: What is good feedback? 
What's the best way to provide feedback to colleagues and how best to talk to workers about their performance? Even the Harvard Business Review can't seem to decide.
One of its recent stories argues that constructive criticism won't help and that highlighting shortcomings can hinder learning. Managers should instead encourage employees to worry less about their weaknesses and instead focus on their strengths, the authors write.
It's an idea that gained popularity in the past decade thanks to Gallup's StrengthsFinder assessment, and it is part of the curriculum of some of LSU's business courses. But another story by the same publication reports nearly the opposite, citing a different list of practices for performance reviewers. It cites, for example, research indicating that 360-feedback recipients who get unfavorable ratings tend to improve their performance more than others.
Like most things, the truth likely lies somewhere in the middle, according to several Baton Rouge area managers. They insist it's a complex balance between constructive criticism, positive praise and frequency of discussions that must take into account each individual employee.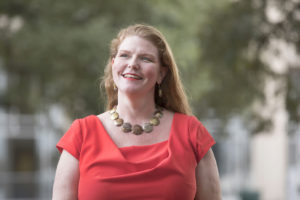 Stafford Wood, founder and president of strategic communications firm Covalent Logic, says it's critical to consider how a specific employee wants or needs to receive feedback.   
"Some people want positive feedback in front of their colleagues, and others want it privately," Wood says. "So its really not as much about treating others as you want to be treated, but treating them how they want. The more you learn about how your employees want to receive feedback will help them put the advice into action."  
It can help to ground general feedback in a specific workplace example, so that both those who think "big picture" and those who think more discretely can have a concrete example to move forward with, Wood says.
Founder of nonprofit The Life of a Single Mom Jennifer Maggio says that too many managers shy away from negative performance reviews because it is uncomfortable for all involved. She believes they are a necessary part of growth and development.  
"Your employees should know where they stand. What do they do well? What needs improvement?" Maggio says, adding that she gives praise through public kudos, emails and cards. "There should never be a time when an employee is blindsided because management failed to communicate clearly regarding expectations and performance."  
Maggio, like Wood, also says managers need to take the time to really know their staff. 
"Know how they thrive and what drives them," Maggie says. "I recommend a personality assessment of some sort. Consider those things when offering a performance review."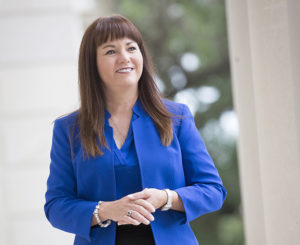 At engineering firm Providence, CEO Karen Holden has implemented semiformal quarterly performance reviews, where staff speak with their supervisor about what is working and what is not. Notes are taken during the discussions—during which the employee and their supervisor work to come up with strategies to improve on areas—but no official paperwork is turned in to HR, Holden says. 
"I kind of go by this quote I heard, which is, 'To be unclear, is cruel,'" she says, noting, however, that it is important to focus on strengths rather than weaknesses. All three agreed that frequency and honesty are critical when it comes to feedback, and Wood recommends having ongoing talks about how to improve work.   
"If something bothers you as their supervisor," Holden says, "you need to tell them."