I asked for and got a raise
Over the course of her two years with environmental consulting firm QRI, L. Rivers Berryhill made an effort to become the go-to person in the company for help. The Baton Rouge native, working as a project coordinator and environmental scientist, steadily took on more tasks and responsibility, and earlier this year, she realized her role had evolved since initially being hired.
She thought it was time to ask for a raise.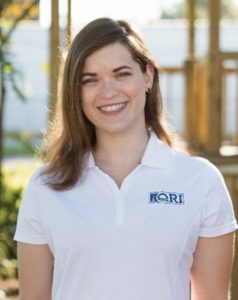 Men are four times more likely than women to ask for additional compensation, according to Linda Babcock, co-author of Women Don't Ask: Negotiation and the Gender Divide. Factor in the known gender-gap, and it can be an awkward, anxiety-ridden experience to have a conversation with supervisors about bumping your paycheck—but it doesn't have to be stressful. Here are three steps Berryhill navigated in her strategy for securing a raise.
Start with a conversation with your supervisor.
Once deciding a raise was something she wanted to pursue, Berryhill approached her supervisor before reaching out to other company executives. "My supervisor was very supportive and even agreed that it was appropriate," she says. "He told me he thought I had been taking on roles others didn't want and was challenging myself." Later on, that supervisor had Berryhill's back and kept her in the loop when company executives considered her request.  
Be clear and concise in the request.
When Berryhill sent an email to the company executives, she didn't merely ask for a raise. She instead used it as an opportunity to discuss her benefit to the company and the reasons she earned the raise. "I made sure to use action words and I explained how I showed my commitment by furthering my education, supporting coworkers and my willingness to go after any job, big and small," she says.
Give specifics.
When compiling her request, she gave as many details as possible—spelling out why she was a crucial asset on specific projects and explaining why she was an asset to the organization. Says Berryhill: "I felt like I was writing a resume because I was so specific."
She hadn't requested a specific amount for the raise, but within a week of sending her email to the company executives, she sat down with the CFO and her supervisor. Together, they reviewed her letter and furthered the discussion, and in the end, her pay was bumped 5%.